In what city would you like to spend in 2020? 9 volumes to learn about the urban perspective
"Shibuya Hack Project" to boost personal creation
Tokyo will accelerate urban redevelopment towards the Olympic and Paralympic Games held in 2020. Shibuya, where Loftwork is based, literally changes the scenery day by day. "Shibuya Hack Project" which is also active as a constituent member of Loftwork works in parallel with the creation of a visible "hard surface" city such as such buildings and roads, how about the important element "culture" that makes up the city We are doing a soft aspect approach of creating nurturing nursing cities.
I'd like to encourage personal creation such as "I want to do more" and "I want to do that" with Shibuya as the keyword for "making the city of bottom-up" and "making choices in the town" ! – The Shibuya Hack Project was small and started a few projects experimentally in such a thought.
" Shibuya Himitsu Club " to establish and open a new stage in the skimmer space of Shibuya
" Street Furniture " shifting the way people interact with people by placing furniture in the middle of Dogenzaka
" 360 ° Radio " to get into the scene of an interesting gimmick in Shibuya and let her peep at activities
Creativity in the future that I saw through research and small experiments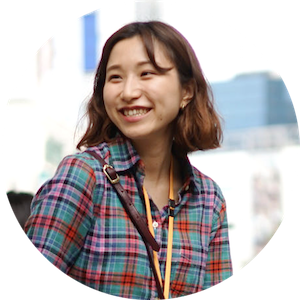 These projects are planned with the aim of "co-creating new cultures with people in Shibuya and taking the physical strength to accept diverse cultures in the city" .
To realize that, it is important for each stakeholder such as residents, shops, administrative officials, office workers, tourists, etc. to capture the city as "per se" as the Shibuya Hack Project Project manager Yukiko Ishikawa .
Speaking of urban development, it is common to lead the master plan of companies and administration. It is supposed to be continuous while studying while trying out each time literally by 180 °, which is done by "bottom up" from individuals, but how is he doing out the idea of ​​the project? Are you running? – I threw such question in Ishikawa, director, Berlin, East Japan Bridge, skateboard, Japan after the Great Kanto Earthquake … … It recommended nearly 20 titles (!) For planning reference book that cut out various scenes .
Of course, those who are involved in urban development, as well as people in development / planning staff, who like to make something, people who like music and culture also want to read, I will introduce some excerpts!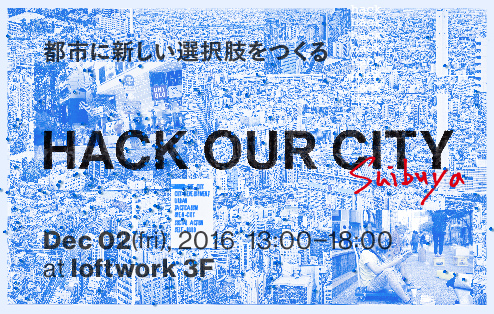 At the event " HACK OUR CITY " held on December 2nd (Friday), project members of the Shibuya Hack Project will present a lot of thought and planning implementation process to the project. If you want details in the tree, please come and join us!
A book that led ideas that were "delusions" to the project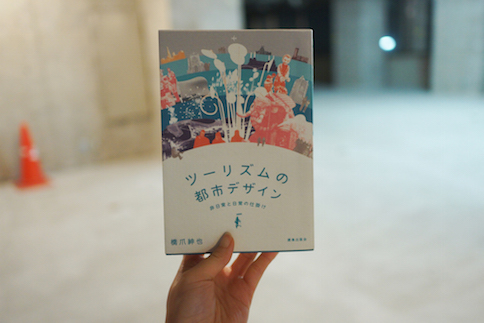 "Urban Designer of Tourism Unusual and Everyday Tricks" (Hashizume Shinya, 2015)
I hope that unusual circumstances in everyday life become commonplace, one book that I met when I was delusive. While there are huge cities that make lots of unique landmarks such as Dubai and Hong Kong, the movement of tourism to find extraordinaryness in everyday life. A collection of examples introducing the development of the cities around the world from the architect's perspective, such as "Food Design Tasting Land" "Poetics of Concrete" just to look at the table of contents.
"Urban Designer of Tourism Unusual Life and Everyday Tricks"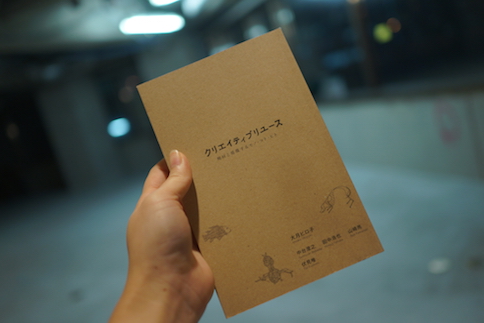 "Creative Reusable Waste and Circulating Mono, Human, and Cotto" (Hiroko Otsuki / Sumiyuki Nakadai / Hiroya Tanaka / Ryo Yamazaki / Yui Fushimi, 2013)
Creative reuse is a move that creates new things from "garbage" once thought to be unnecessary, as represented by Swiss Bag Brand FREITAG. The place to be this base is cozy for the whole time, people seem to be lively by art and design. "A book I met when I was exploring ways to create a place to promote creativity, I learned how to convert the town's assets"
"Creative Reusable Waste and Circulating Mono, Human, and Cotto"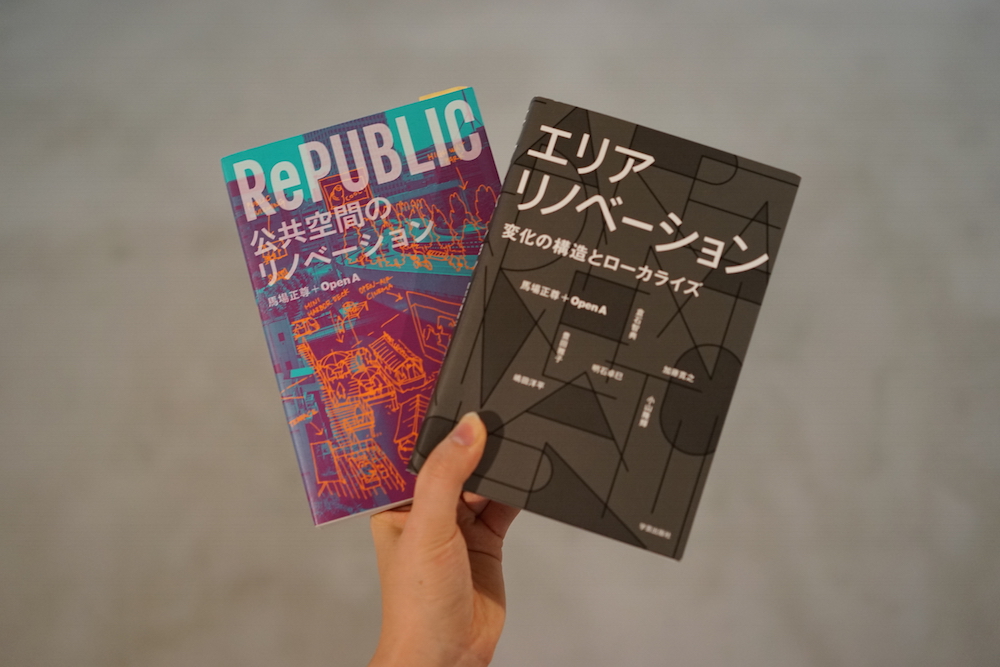 " RePUBLIC – Public space renovation " (Baba Masataka + OpenA, 2013)
" PUBLIC DESIGN – Making a New Public Space " (Baba Masataka + OpenA, 2015)
" Area Renovation – Change Structure and Localization " (Baba Masataka + Open A, 2016)
Things to do, things you want to do, thinking attitude to do them and movement behind the scenes … …. One book recommended for urban development players to first read and decide their own stance.
We discuss the balance of behavior as a player and the point of breakthrough with examples that Baba known as OpenA and Public R Real Estate are full of reality and a unique and rich vocabulary. Ishikawa Iwaku "In the words of Mr. Baba, the idea that the image was still blurred still fell off!" It seems that it is also a book that has advanced Shibuya Hack Project.
This is not to fix existing concepts! A book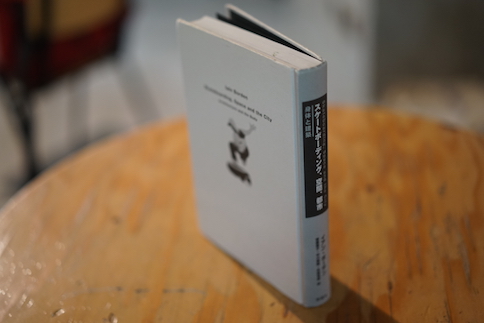 "Skate boarding, space, city - body and architecture" (Ian · Boden, 2006)
The skater sees the town as 'material', and is free to come and go around the city without being bound by the established concept. It seems that there are not buildings for the skaters, so feel free to ride in the town as if riding a wave, I wish you good! I was inspired by this book. In public spaces, there are many "unconscious obvious", but when you want to change viewpoint or idea of ​​ingenuity, it seems to be stimulating.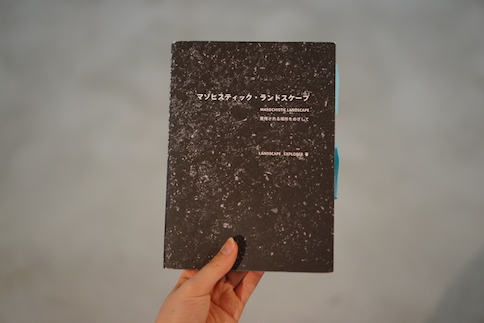 "Masochistic Landscape - Aiming for a place to be acquired" (LANDSCAPE EXPLORER, 2006)
One of the key words of urban development "skim space". Whether in a public place or a private property, it is not "changing" the space that is just used there but not changing "completely", but by doing another meaning, it will be lodging a new charm on the spot – that kind of argument is done It is. In this book we collect activities and landscapes that are considered "sticking out" from private space to the outside (= public space) and evaluate them with slightly different indicators such as "spatial reading power" and "device altering power" I will. There are abundant examples of "There is such a thing!?"
"Masochistic Landscape – aiming at the place to be acquired"
Book that learned how to look at "town" as information space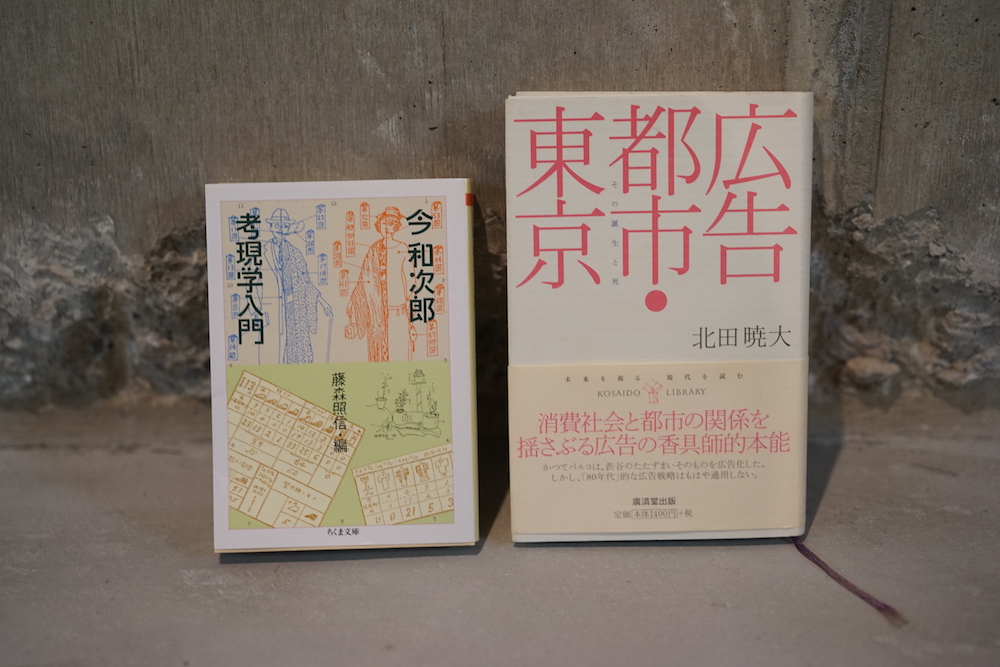 " Introduction to Arithmetic " (Wadajiro, 1987)
If it is an urbanist it will be read at once, now a masterpiece of Wadijiro. Also in the Shibuya Hack Project, before setting "Street Furniture", Shibuya was set as a slipper in one hand on Shibuya, sitting on the ground for 5 minutes and watching the town. Ishikawa learned how to observe, how to obtain a viewpoint to immerse in the situation "This book is based on the" artistic scene "which started from the sketch of Barrack after the Great Kanto Earthquake, know the urban customs by this detail can do.
" Advertising city · Tokyo – its birth and death " (Kitada Akiori, 2002)
Shibuya is a city where a unique culture was created so that the genre "Shibuya-type" once was created. However, this book has raised the problem that the attention to Shibuya as a cultural space as "stage equipment" is gradually falling from interest in the culture from too much information volume. One book saying that there was a little solution to the question "Why does shibuya feel a sense of crisis, despite its cultural capabilities?"