Illustrated illustration by technical director! CMS version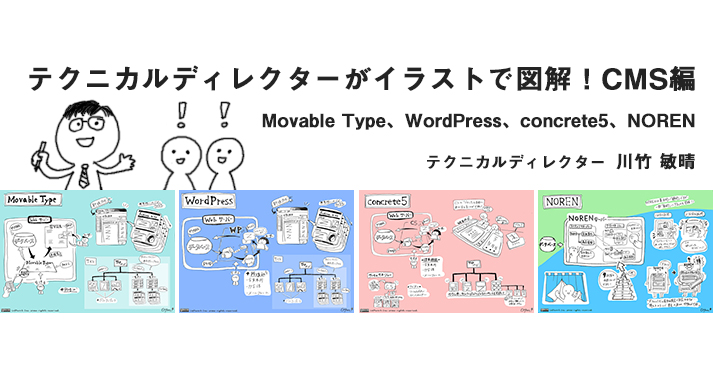 Illustrated illustration by technical director! CMS edition (Movable Type, WordPress, concrete 5, NOREN)
Hello. It is Technical Director Kawatake.
If it is a Web site construction project, it plays a role in supporting technology introduction of content management system (CMS) mainly.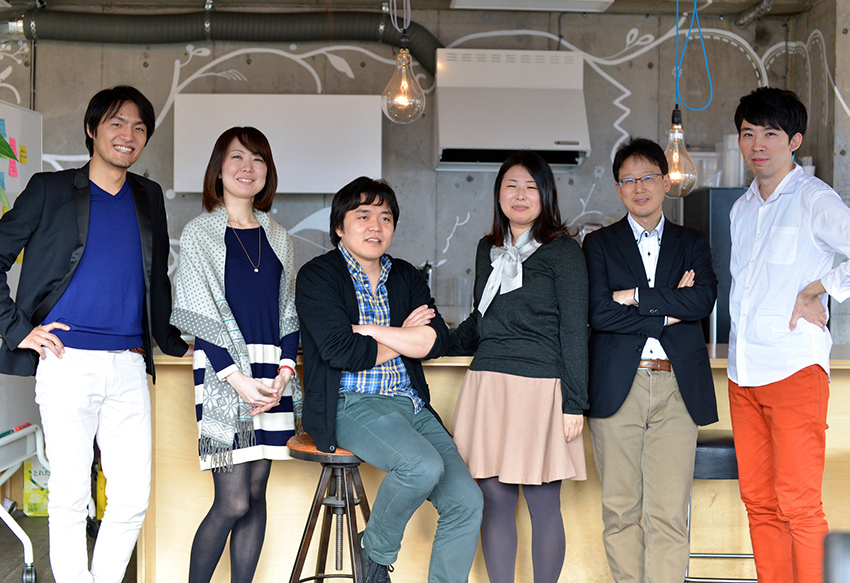 Loftwork selects the most suitable CMS for the target Web site from multiple CMS, so frequently ask questions from the creative director and clients about the features and functions of each CMS. It is also technical director's job to make project communication easier to explain in such a simple way.
When it comes to technical story, "I do not understand it at all" will be told ... ... (T д T)
Project literacy is diverse, so myself carefully explain the following things.
Do not use hard words or horizontal letters
Comparable to another easy to image
Explain by drawing
For example, the CMS may be paraphrased as "a system that allows homepages to be updated even by people without expert knowledge", but even with the explanation of the features and functions of the CMS, it is complicated and the amount of information is also large, so "I do not understand it at all Even being told that (T д T)
Breakthrough suddenly. That's right, let's explain with an illustration!
But one day. It was a website renovation project with complicated specifications, because the creative director in charge was a person who could draw a hand-drawn illustration at a glance, so if you suggested "Why do not you draw this specification on a picture?", It will take about an hour Illustration (1 piece of A3 size picture) has been made.
This overview illustration was also a great success both in company meetings, meetings with clients, meetings with developers. Even the clients who just saw the illustration were able to explain themselves by saying "This content is displayed here …" while inserting your fingers.
Illustrations (illustration) show that it is effective for people of various stances such as clients and directors to understand in an easy-to-understand manner since all can share the same image.
I made illustrations to explain the mechanism of CMS and released it as a CC license!
So, this time, as soon as I helped members who are good at illustration, I tried to illustrate the features of each CMS! (Actually, I wanted to handle all the CMS actually introduced in the project, but I chose four kinds of CMS as a trial)
Movable Type
WordPress
concrete 5
NOREN
How about. Has it become easy to attach images?
After I started to use this illustration at a meeting, I also said to the client, "Because I want to study, can I get this picture?" Although I was told that "I do not understand at all" by explanation of only the words, if there is an illustration, I am glad that I got to think first to see it.
I want to use it by many people, so Illustrations are published under the Creative Commons License (Display – Non-profit – Alteration prohibited) . Please do use it! (Also, I will make it with the information as of January 2015 but those who have Tsukkomi please contact us and we will re-do from time to time)
And next time, we are planning to deliver "Domain / subdomain description with illustration". Look forward to seeing you!