Immersible "bases" accelerate the project
In front of you is a clownkaw cotton, miso soup, venison yakisoba.
Nara / Yoshino 's "Bases" at our base, the handmade dishes of dinner of today were lining up at the table.
And while poking with chopsticks, the flowers were blooming in a funny story " Whose snore is noisy? "
Yes, we made instantaneous bases in 4 places in Japan / China, and was promoting a research project to talk with about 170 elderly people on the theme of " aging society / population decrease ".
Strategist, university researcher, local guide. Approximately 7 to 12 people.
This is because members with diverse backgrounds in English / Chinese / Japanese collaborate to emphasize what opportunities are hidden under the unconscious of elderly people's lives by using design research.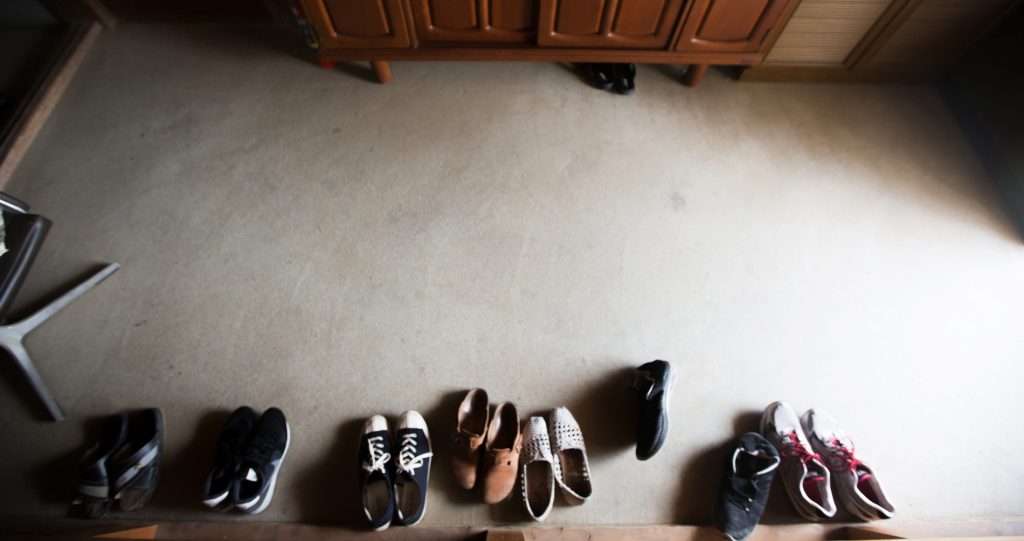 Research and discovery and processes will be officially released later.
What I want to tell you this time is to make a base that immerses in the project and can demonstrate creativity .
Because the experience at this "base" was very exciting and gave a sense of groove of the team.
And for any project, the base where the team can be united will lead to a good output.
Pop-up Studio that also shares unconscious senses
Base that quickly immerses in the field and strengthens the sense of solidarity of the team while sharing experiences and thinking, it is called Pop-up Studio .
In many cases, the lodging place and the work place are integrated, and we use one lent at the Airbnb, a guest house's room, a private compartment etc.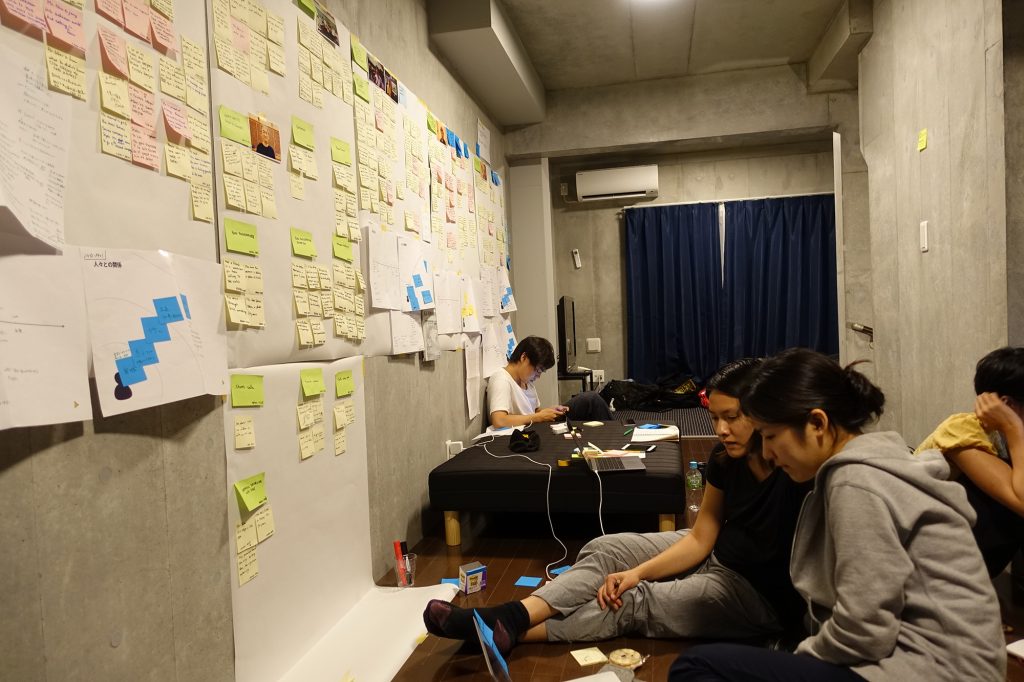 It is the idea proposed by Jan Chip Chase who shared the project this time.
Everything is from a place to stay.
From the research reporting place to the place to eat breakfast,
To make places where teams can be united regardless of whether work is on or off.
– "Silent Needs", Jan Chip Chase, 2014, Wisdom Press
I think the purpose of Pop-up Studio as follows.
Keep line of view and sensation of various members
Familiarize quickly with local life and culture
Focus on research data
Among them, being able to share unconscious feelings such as "timing on / off of work" and "time feeling for lying down" by daring the life also accelerates the unity sense of the team.
Also, by touching the local vegetarian culture and sharing the experiences, each team member can have close viewpoints to those who live locally . By doing this, you make it easier to understand the content to be spoken by interviewees.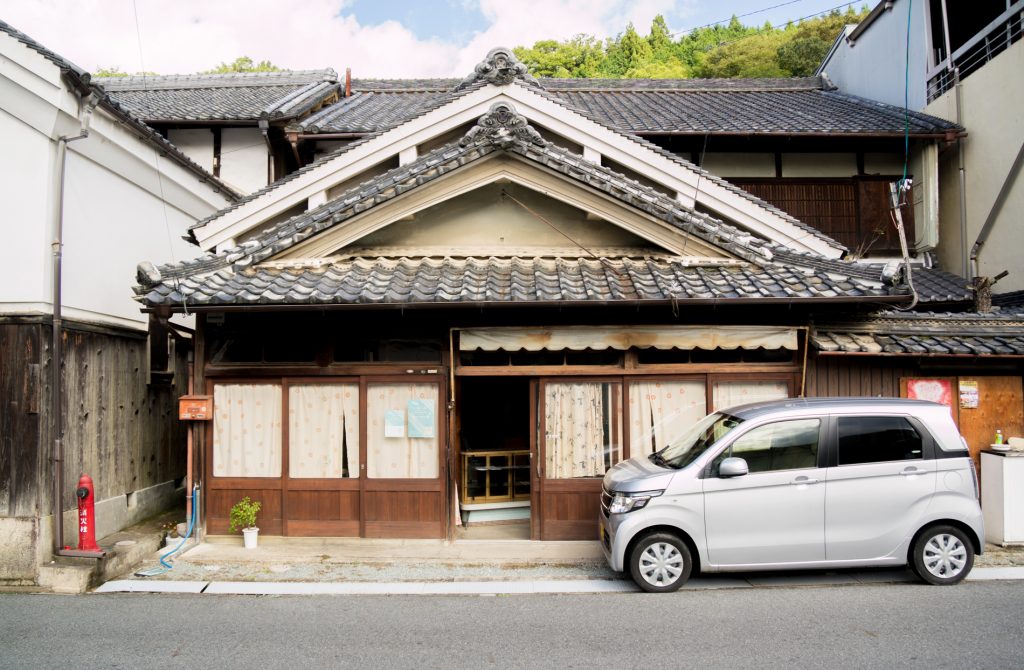 Incidentally, I made four Pop – up Studio in this project.
Tokyo / Ebisu, Nara / Yoshino, China / Chengdu, China / Qingchen Mountain.
Wooden old houses refurbished former pharmacies and guest houses in the center of downtown area.
What criteria do you choose and how do you make it?
I'm wondering if it will be a good idea to borrow a place and take a bed lunch together for the time being, but please wait for a while.
I would like to introduce some of the points I thought were important this time by creating a base that promotes projects "deeply" and "efficiently".
I would like to write it from two axes, "Selecting" before entering the site and "Making" stage after entering the site.
1) Before In-Field: Select
1-1) The first thing that matters is the sense of distance that you can get into the local context.
Food stalls, dining halls, vegetable markets, parks, old private houses, community centers.
Is the local living area in short distance (within walking distance) and will it adapt naturally?
– What kind of people are living.
– Who is doing at this time of the day?
– How about money sense?
– What kind of communication equipment are you using?
– What kind of unique culture do you have?
Information obtained from it stimulates the brain, forms a common recognition of members, and determines the next action.
In China, for example, there was a People's Park near Pop-up Studio (close to Yoyogi Park in Tokyo). There, activities are being carried out in which parents arrange the paper on which the grandchild (child) profile was written on the ground and recruit opponents under the blue sky .
From here it leads to seeds such as "the strength of the bond between families (or pressure)" and "how to catch private / public spaces".
1-2) Is there a big wall next to the space where information can always be listed?
A lot of light enters, you can jump out to the field immediately.
And there is enough room for team members to stay relaxed.
By unconsciously entering into the view of a large amount of data overhanging the large wall of such space,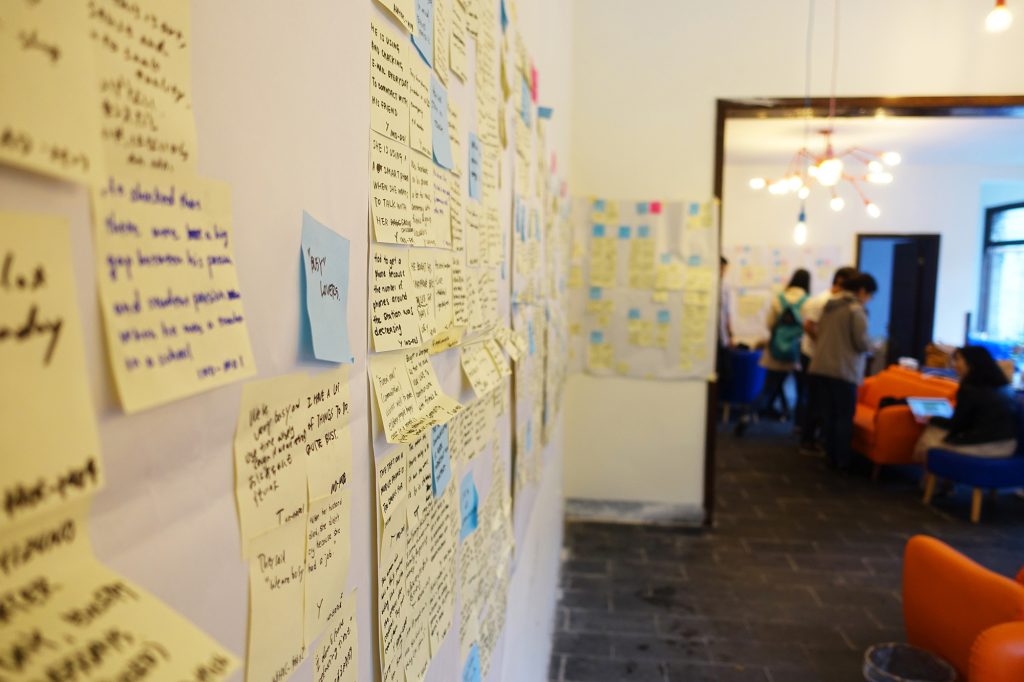 – How much information must be processed?
– What must I do today?
How long have you done, what you did not do.
Team members can always check their standing position and make it possible for everyone to have the same amount of information.
Then you can read the information and create a situation to analyze / integrate smoothly.
2) After In-Field "Make"
Next, "making" stage.
It is important to further customize the space at the site, to align the awareness and sense of the team.
2-1) First of all, make simple work rules and prevent team loss.
Clarification of DAILY TO DO, data naming rules, to car key placement.
Because it is also a diverse member who is acting together.
Simple, but basic work to maximize time spent on creatives, eliminating wasteful man-hours.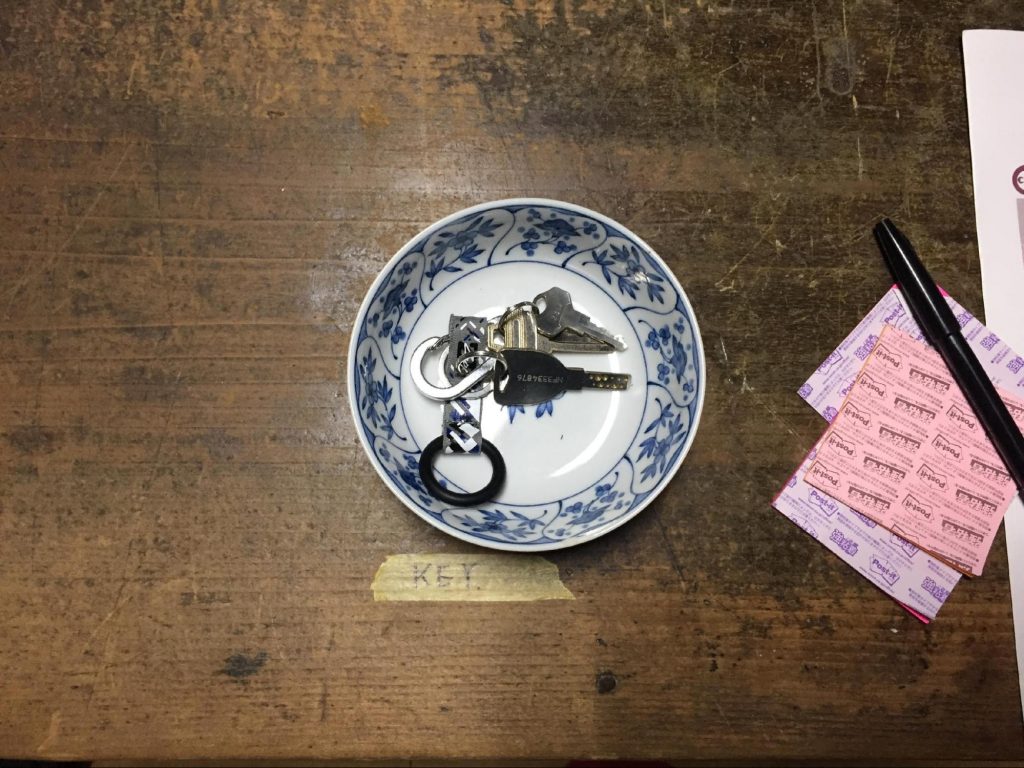 For example, to keep the battery case open when charging the battery.
With someone else it will not take you wrong. (It is obvious at a glance that the battery is not inserted when it is open)
2-2) Next, to create a common item that will have attachment to the battlefield.
By increasing common experiences and common languages, we can strengthen sense of solidarity.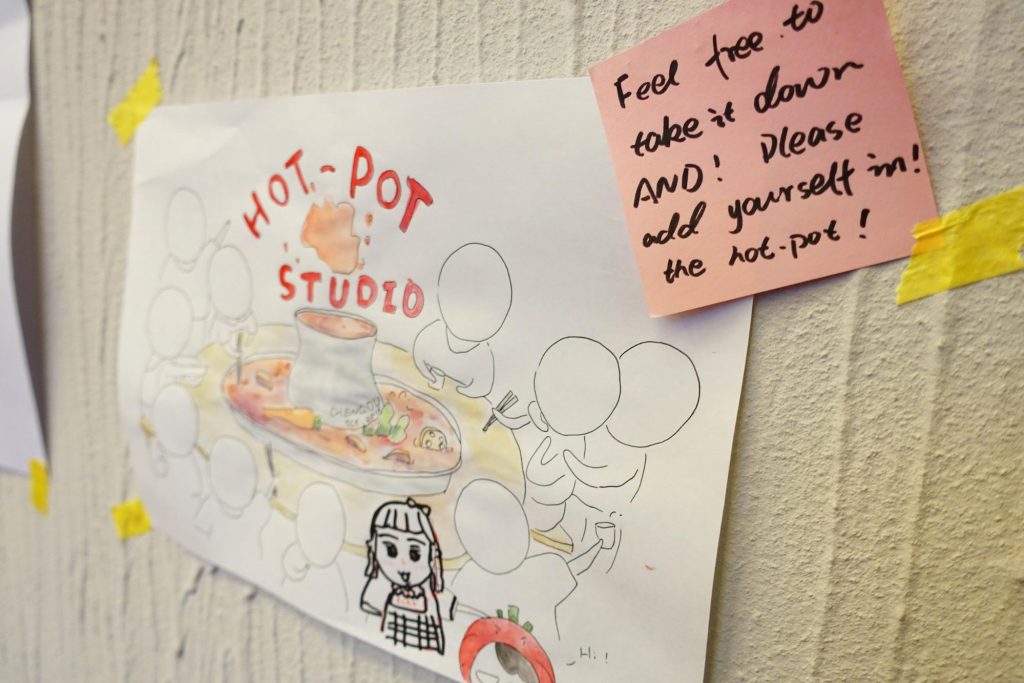 For example, in Chengdu, China, he named the studio "Hot Pot Studio."
(Simple reason that fire pot specialties are famous in Chengdu)
Just a message to LINE that "I am back in the hot pot right now" on the way back to the interview makes me feel a lot different.
Also discussing the volume of "snoring", and without a door (!) A common experience that happens by chance as a starting point from the place such as a rule to notify the members "to the toilet!" When going to the toilet ramp up.
2-3) Next, it is to make visualization easy for everyone of the team to understand.
Among various members, intuitive visual communication is important.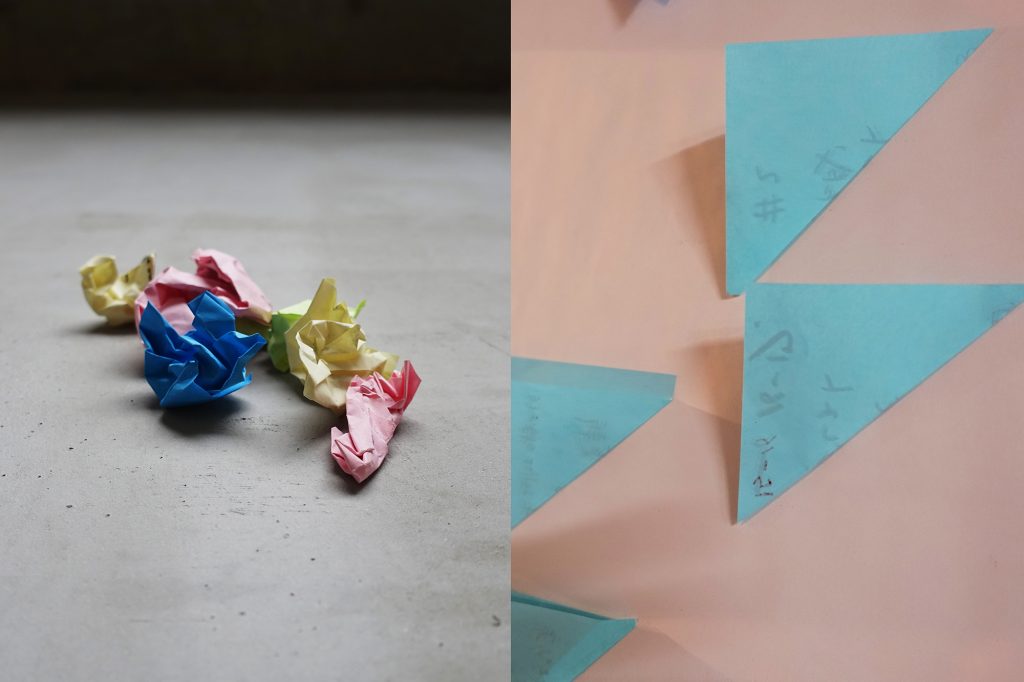 For example, how to use sticky notes There are many ways in one.
For example, a sticky note that does not have a strong claim is rounded off and throws it on the ground.
Even if anyone sees it, the trash can go is obvious, not confused.
The task is completed, as a treatment, fold the sticky note in half with a diagonal line.
If you want to revise it, you can broaden it, and even if you look from afar, you can easily understand that "that work has ended".
2-4) Finally, thanks to the data Thank you, and goodbye.
Design research projects face data for long periods.
Therefore, when you finish your role, leave only what you need in space.
It is to release from data compression and switch the next action.
Basically, all data is digitized (converted to digital data).
For example, 170 interview data has been written out as a sticky note on the wall, but eventually it will be recorded one by one in Google docs when classifying and integrating data.
At the end of this project, the sticky note group which finished digitizing became all flames with the feeling of "Thank you" in it. While looking at it, I looked back on the impressive events and important awareness in this research, and made it a break for report creation starting from here.
Summary
Pop-up Studio created with such ingenuity disappears within a limited time and moves on to the next step.
However, among the teams sharing the dense space , the strong feeling that the output was made by everyone remains.
Pop-up Studio introduced this time is one means of design research, and I think that it will be most effective when diverse members mix .
Nonetheless, projects that seem to be unrelated seem to be "creating webs and images" should have elements that can be referred to .
Beyond the titles of clients and creators, I would like to experiment in various ways in the future to create a "base" where teams can demonstrate creativity.