What should I design for UX design? I asked

Hello. Watabe who writes a column after a long time.
Watabe recently memorized pleasure to eat sushi which is super cocky and does not turn. Moreover, there are regularly regular shops that have passed since the opening of the store. I'm really sorry. Were you telling me the name "Watabe is" when you make a reservation by phone from the shop for the first time, are you remembering the voice? " Well, Oh, ○○ (the name of the city where you live) Mr. Watanabe! Every time it is very much ! "
Is not this amazing? It was already an experience that was overwhelming for Watanabe who goes to a sushi shop super clubily stretching out. I became a favorite shop in a moment.
Loftwork is also increasing recently, UX design
Well, it seems to buy antipathy that the team's seniors ' are cheeky at Watabe' s habit! In reality, when writing a column with the theme of "UX design", is there something a wonderful experience that was around me? Thinking that, I introduced the episode I came up with.
In Loftwork, in recent years, the number of projects which draw "design of experiences" "user stories" together with clients has increased. The industry is also widely used, and it has become increasingly common for consumers, manufacturers, education, department stores, cosmetics and material manufacturers to talk from companies that are leading the industry.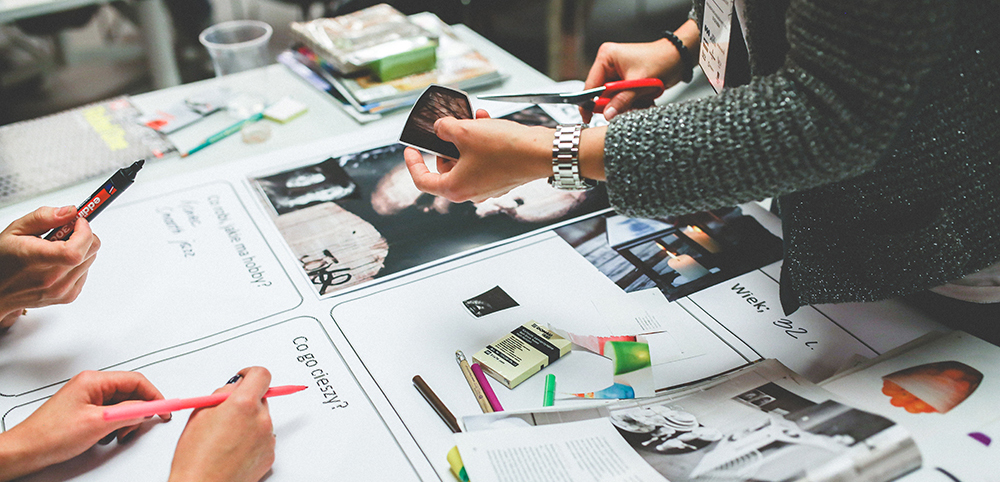 So, in this column, we will introduce AKI, a producer who is in charge of design research and service design projects in Japan and abroad, along with research and development, product development, management planning, new business development department in various industries, on UX design I asked.
This column imagines this kind of person.
Although I have learned about the concept and way of thinking of UX design by books and the Web, when I say that I can explain to others, it is a bit uneasy person (exactly Watabe)
Those who are wondering what UX design really is useful for
I'd like to challenge UX design but I wonder what to do with hands, someone who is stepping a little bit
Why now, "Design of experience" is required now?

Watanabe: Do you think that many consultations on UX design come in and why is "UX" or "experience design" attracting attention from the beginning in the first place?
Aki: As a background of the times, I think that it is related to the end of the era when players are few and items are sold quickly if they are put on the market.
From now on, in order to ask the user to select what we made (to buy), try changing the internal OS, changing the application, pursuing a touch and feeling of operation, Using services is trying to differentiate "what kind of experience will be born". Perhaps the best thing about it is Apple products and services.
Everyone seems to choose a Mac or an iPhone because the feeling and pleasures of using the application are strongly outstanding compared to other, such as the touch screen that moves smoothly, the feel when holding the case, and so on. And since each device moves seamlessly within the ecosystem, the experiences (and excitement) gained by each are more strongly impressed with the brand.
It seems that everything has become connected, and the needs of users gradually shift towards experiencing Koto from buying things, I think that the expectation value is rising. For example, in the sense that "Mono" does not necessarily need to be an iPhone if it can do the same experience , the device is becoming transparent as much as possible, in the sense that it is shifting to expectation to Koto on the other side I guess there's something wrong .
So, I think that Japanese companies need to build experiences as a design of Koto. But on the other hand, expectation for users 'goods / things will change depending on the background and the environment, so it is important to understand properly, together with how users' mental models are changing I think.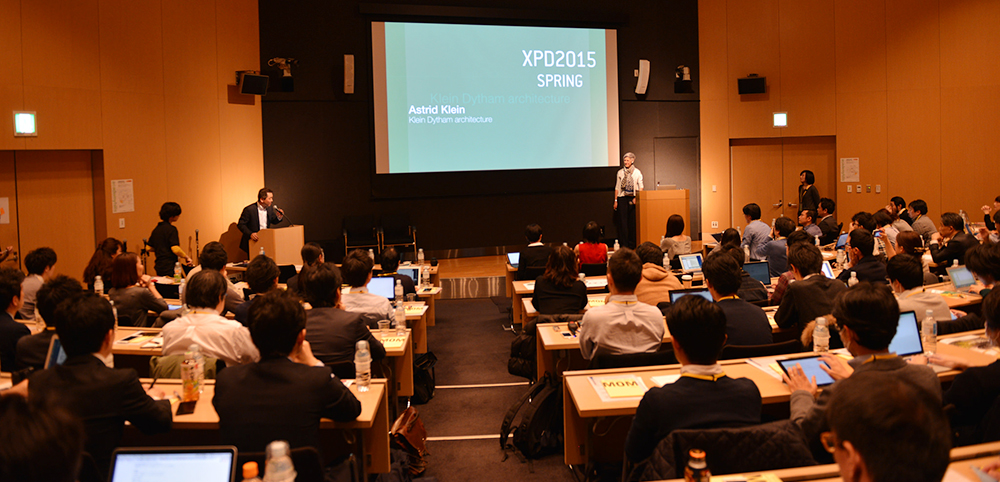 Watanabe: Indeed, the era and the environment are greatly involved in the background that the design of experience (koto) is required. And from now on, in particular will you choose not to design more than the user's expectation …?
Aki: That's right, I think that it will no longer work as expected. There are many similar services and products in the world, and if you do not want it, you just have to choose another one. Switching costs are so low that we no longer have to stand it. So, in order to keep using it reasons and contexts are necessary, thinking that leads to thinking about the user experience.
For example, I made a new car! I can run fast so fast and it is cool! Then, you can not attract people after all. It is not launch at specs and prices, but what lifestyle is there due to that car? It is necessary to tell in an easy-to-understand way that you can empathize the image of how the experience inside and outside the car will connect. Because experiences are continuous, I do not think that it is not a fireworks promotion without a story.
And the user side also seems to choose things by that "experience" and I feel that the condition for being elected is gradually changing. It is one of the reasons that UX design is attracting attention, not necessarily specs and prices, but also the change in the need to have to compete in "experiences" that empathize and ask for users.
Design experience with two axes
Watanabe: I understood the background! So, what do you design specifically for designing experiences?
Aki: I think there are two axes.
Time axis and touch point
One is to follow the transition of the touch point with the user along the time axis like Customer Journey Map and visualize what kind of behavior and emotion is being born in it, and present status and issues of products and services Clarify. And, while looking over the user's overall behavior, think about concrete strategies and measures to improve the problem. Even in projects such as creating a new customer experience for a department store, education, cosmetics, robots, etc., I practiced this by using design research method.
Ecosystem design
The other is the idea of "ecosystem" . Designing the ecosystem means not only considering services and products alone, but connecting the environment surrounding it, stakeholders, and related monocot across the board. For example, MagicBand introduced by Walt Disney World Resort has a payment function, a wearable device can also be used as a hotel key and fast pass! You can connect with your mobile and make reservations for restaurants and shows smoothly. Disney World is equipped with WiFi of the same ID everywhere, it is stress free. MagicBand itself is only a small device, but assuming a complex ecosystem surrounding it, an organic linkage of various "experiences" is designed.
This Magic Band project is an ecosystem designed by a former frog under the legs of five years and it is one device as customer contact point, but these pieces of information are analyzed as CRM data, and various marketing It is applied. The ecosystem also contributes to management decisions behind customer contacts. By the way, this project also started from the design research phase at first.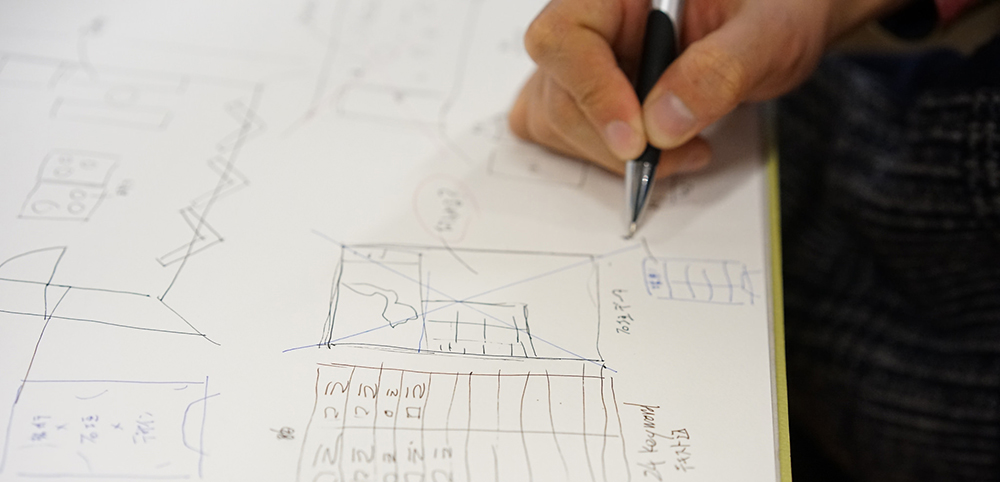 Watanabe: Time axis and ecosystem, is designing these two, that is, the first step in designing experiences? I understand the significance of UX design for a long time, but what does the meaning and value of a company tackle UX design?
Aki: If you can design UX on two axes, consistency is born throughout the brand, I think the strength and appeal of the brand will come out very much. Although I will not dig deep well today, I call this a design language . By specifying the design language for digital as well as for the product, you can design a brand with expandability and strong penetration.
Especially manufacturers make various products, but if the interface is not consistent among products issued by the same company, for example, the brand message is inconsistent, the experience you want to produce is consistent It will be said that it is not. Then, the penetration of the brand message as a whole company weakens.
In order to create a consistent experience for the entire company, it is no longer necessary to close within the business division and create only one product, creating a new value by involving various business divisions across the board It will be. That eventually leads to redesign of organization and working style.
In the case of US companies, while changing to a UX-driven organization, there are times when you are focusing on personnel systems and business flows, and even though we call such a big change in organization as change management, UX design I think that the potential to tackle with it is very big including the change of the mind set of those companies .
Watanabe: In fact, what can we do in the field of UX design for loftwork?
Aki: First of all, in response to the client's need to "change something" or "want to give an impact", as a general theory, we designed Customer Journey and ecosystem through design research in the first phase and defined it there You can do project design how to put things on the track as impacting business as a business.
But since the story is the last story, the design of the project will of course change greatly depending on where the problem definition is placed. So, you can not say it unconditionally, so you have to be careful that means and purpose are misplaced.
Then, in order to design a consistent UX for the entire company, I think that it will inevitably be a cross-organization project. At that time, Loftwork can take leadership, support building teams that can demonstrate their freedom, and design projects together.
Watanabe: I can not release it as a case yet, but that is exactly the challenge!
Why do not you work on improving UX with Loftwork?
In Loftwork, in addition to the case we introduced this time, we support UX strategy formulation, new service design, product design etc. of many business types and industries.
If you have a chance to be useful, please do not hesitate to contact us. We will inform you of the latest information by Facebook, e-mail magazine etc. We are pleased to see you together.