The important thing in workshop design is about learning from high school club activities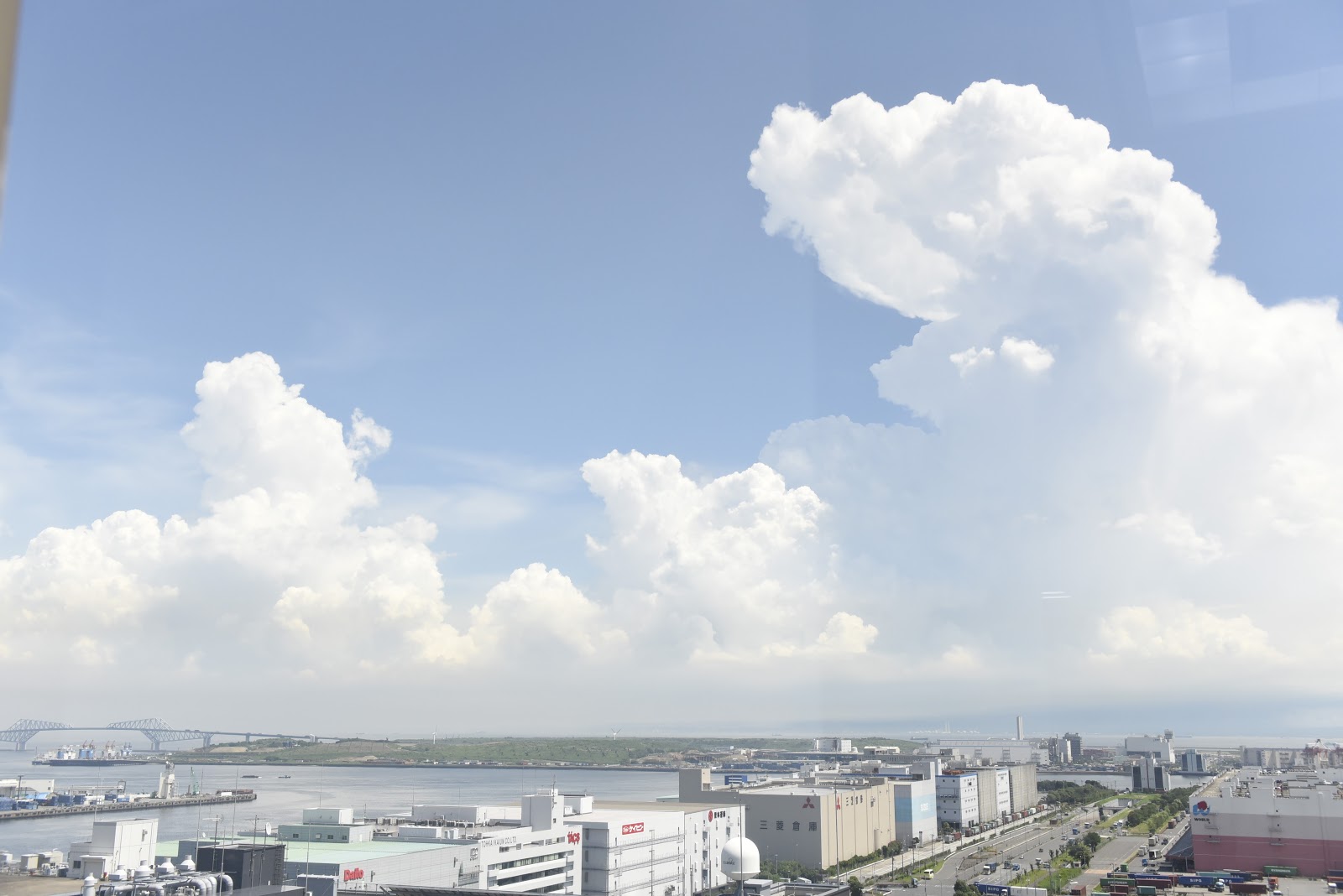 A fun workshop is the same as club activities.
The other day, I looked at the summer pattern from the Odaiba workshop venue, and suddenly remembered the club activities in high school days.
Tennis club is a club activity in high school. The senior executive director of the upper rank is kang shaku, always practicing is getting excited, most of the classmates who thought "If it is tennis it would be easy for you" to quit, most of the time the air / Because Ishikawa-kun of Ace and Kang Shaku director became only two who was able to do well well for some reason, as seniors of the third grader retired at the spring competition, I took over club activities early and I was in 2 years from summer Either of Ishikawa-kun was forced to play the role of director. Two of us playing the scissors and memorizing that I became the director (although I was not certain whether I won or lost).
After becoming the director, arranging the daily practice menus became a routine. Always on the same menu it's boring and it's not going to be good either, so we set everyday practice themes and challenge points. In summer and winter, the time to stay in a tennis court is more than an hour, and from morning till dusk on weekends and summer vacation, if you can become a training camp, you have to think of a milestone for a few days. If there is an ace like Ishikawa-kun who can do anything, the youngsters of the year are only inexperienced people, and the stakeholders are various because it was a joint practice of men and women. I wanted to change my practice from exciting to exciting and to change it to a fun section that I would not quit as well as one so it seemed like I was doing a workshop every day for my part club activities.
… So, since high school days nature and workshop (something like) are familiar and it was in the position to design this, we planned and designed things like recent workshops, Hackasson, idea son He is a producer of Loftwork, who is good at facilitating, is Masui Matsui. Hello. (I am amazed when the introduction is always long.) I began to write my first loft work / blog with a brutal development, "A fun workshop is the same as a club activity. " Experiment to try to introduce the important things you want to suppress in the workshop design by "club activities". Well, will you landing …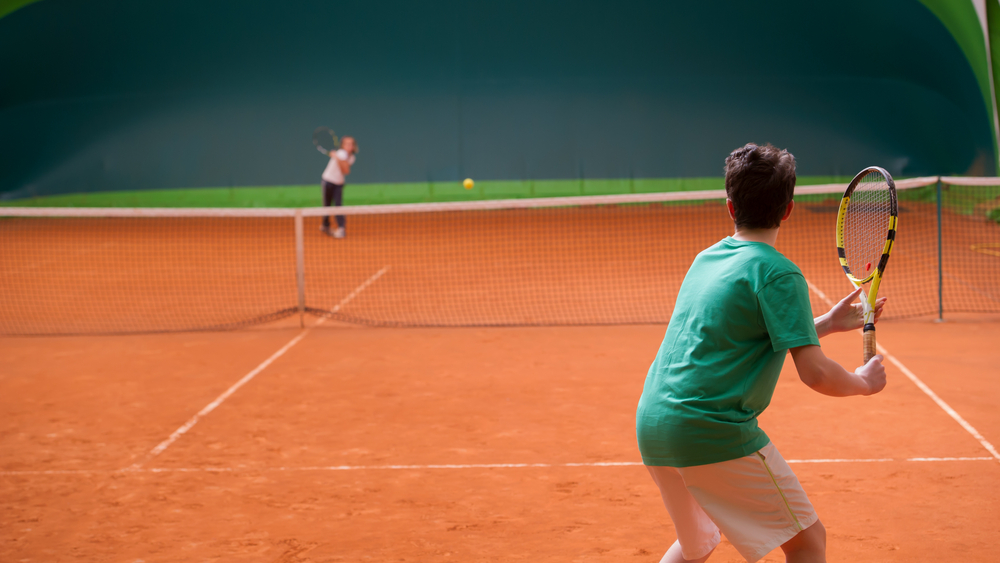 Let's return the story to club activities in high school days. Campaign's one day practice menu roughly consists of three departments: "Introduction Department", "Application Department" and "Fixing Department" . The journey from the clubroom to the tennis court on the mountain behind the school building was a 5 – minute journey, it was time to think about this three part composition.
Introduction part
First, the "Introduction Section" begins with the exercise of basic movements (strokes, volley, serve) from the preparation movement and the time to input the " theme " of that day to members. For example, in a theme setting "Let's acquire decision power", a new technique such as "Attracting a strong ball, approaching the net and approaching the net, volley, if the opponent is returning a weak ball high return high!" Will be the challenge point Sometimes you have it experienced with your head and body. At Ace 's Ishikawa – kun, let me show you a model first. "Ze I are settled in the fact the previous volley than decide cool the smash is decided!" The theme of hidden to get closing in on the essence, should ask in advance to Ishikawa-kun. The pioneer (= lecturer) of that path is hundreds more effective than I (= facilitator) says to such members. However, it is desirable that the essence is acquired by himself beforehand. Members will be in a situation where Smash can hit. When you practice with awareness of the volley for a weak ball to come back, you will be noticed that the decision power will be raised beyond the means of smashing.
In the introduction section, shuffle practice partners as much as possible (World Cafe method) . If the other party is different, the habits of the ball and the visible landscape will change. In actual warfare, it is not always the case that balls are easy to strike every time, and the idea of ​​nature and one's own will also have to be flexible. The doubles regular group wants to pair with the usual pair of games, but it does not make it good. When I accept diversity, I think that there is new discovery in the relationship between himself and his opponent.
Application Department
Next, the "application department" has trial and error to move individuals to how to make a situation where it is possible to go to the finish within the actual rally (battle against the opponent) while keeping the point of view of the introduction section . I understood that the volley one before is important, but in such a situation, if I can not hit a stronger ball one more in the front I can not go to the net. By doing that, I ask you to practice with the theory as "when is your situation like when you can hit a strong ball?" If you can do it, you may have a member thinking about the application of the framework, "Let me serve you soon after strong serve because I am good at Saab ." I hope that there will be plenty that "there is this" and "there is that" too.
Of course, there are members who can not follow this aim. People who can do it can do it. It is always time to decide which level to adapt according to the application time. I listen to members and impressions of actual experiences from members on the way, but I only have to divide that situation where all the participants are satisfied is impossible. Neither getting too close to a person you can not do, nor lifting only the people who can do it will not raise the whole. Just before the game, there are times when you want to concentrate on the members who go out to the game on a day called "Kenzo", so I think that it is flexible and convenient every time .
Fusing unit
Finally the fixing section. There are many things done with a mini game format (contest) close to actual battle. It is easy to lead to the establishment of themes and challenge points if it is possible for individuals to express self-expression (output) worn by practice (process) and to have a small success experience of "winning" . Some members will try to win in a way not connected to themes at all. Parent 's heart, childless. Nevertheless there are still some members who will win along with themes by raising their performance. To those people, give great praise by saying "Like!" (Applause) through adviser teacher and the surrounding members. Sometimes (by adviser and senior) co-sponsors , there may be incentives such as ice cream. (However, it is not a mini game for ice cream.)
Then decide how much time allocation the "introduction part", "development part" and "fixation part" should be allocated every time. 1: 1: 1 and sometimes it is 3: 6: 1.
It is important to leave margins on the premise that it will not proceed
Imagine this before practicing and planning and doing it every day with different menus continued, the fact that I felt continued is that " practice (work) is what they do." There are days when evening falls along the way and practice stops, and there are days when participating members are less than expected. Rather there are many things that will not proceed as planned. We will set up margins on the premise that we will not proceed and will have agility . Still simulate as far as I can imagine . Then you can afford it in your mind, the joke can also be said during the practice, and the heat of the members will also rise. Perhaps the Kang Shak department manager may have not done a simulation.
It was a bad guy when the victory member grew up, but members of my generation could not make a big result in the outboard game. Nevertheless there was no laughing everyday practice and the double pair of me and Ishikawa-kun won the tournament for two days but the next day was a tennis camp, so I overwhelmed the game that I abstained from the game and choosing a training camp I loved practicing as much as I did.
To be honest, myself, tennis was not very good. Despite being unable to do enough of himself, it was honestly hard to keep herself from planning to practice by shelving myself who can not do it with courage and was uneasy. My heart was saved when I did not quit either, after retirement, my juniors gave me a handout and "My practice menu was more than fun".
Experience in club activities was of great help to becoming a social worker. For example, sense of time. Since I practice menus in minutes, I can figure out the approximate elapsed time by the biological clock even if I do not watch a presentation etc., or if the project is forced to do something within the limited time limit, I can image that distribution. It also leads to the planning and facilitation of the main workshop.
Designing the future health care in
March
(Panasonic co-sponsorship)
"and the implementation plan will be given to those who will be officially announced later"
Insurance & Technology Designing the Future
"
New Insurance Thinking in System Design Thinking
Many participants of
AXA Life Sponsorship
"(I myself are not experts in the theme and facilitation of the road)" It was fun! "" It turned out to be good! "" It was good " gave. "While I was thinking in my mind while I was in high school every day, it would be fun to do it every day," since it will probably not be transmitted, it is confusing to say only "It was good!"
This time I will not introduce my memories and achievements of my high school days. (If I was able to become adults and learning "Backcast & Forecast casting" and "Design thinking" when I was in high school, I think that my members could win more in the game.) Here What I want to tell is that anyone can design a workshop or an event any time even if small steps are taken. It will be useful for every project, opportunities are rolling in close proximity, and that is not so difficult challenge.
"The fun workshop (design of) is the same as club activity (design). "
Well I guess I managed to land. (I tried to make the essence available for the workshop in bold.)
Talking about this, in the business community, both workshops and Huckyton have a meaningful person saying "Are you an extension of circle activity?" If you can say it from the standpoint of a producer (project designer), the performance changes dramatically depending on the design of the contents, both the one-hour conference, the two-day workshop and the project. I wonder if your work is designed to make members work happily, do not you have a dallada conference every time? I would like to ask the opposite whether I do not want to wake up kanashaku. If we repeat the workshop everyday and every week, it will be a project, and if the result is hinted at the hypothesis and verification in the project activity, it should lead to a new business. As it got longer, this is another opportunity someday.