Company Information
Company Information
Company Name

Loftwork Inc.

Business Overview

Loftwork Inc. is a creative agency which, through open collaboration, takes part in the design of websites, contents, services, communication and spaces. We manage the digital craft cafe "FabCafe" with expansion overseas, creative lounge "MTRL (Material)" which comes face to face with raw materials, the online community awrd.com, and the platform "OpenCU" which accelerates creative learning. We are able to provide a wide variety of creative services by creating together with creator communities worldwide.

CEO

Mitsuhiro Suwa

Executive Members

COO Shoma Terai
Hiroki Tanahashi
Eri Iwasawa
Kelsie Stewart
Lennon Yamada

Auditor

Yoshikazu Iwase (Anderson Mori & TOMOTSUNE)

Number of employees

142 (as of Jan 2023)

Establishment

February 17th, 2000

Capital Stock

¥ 26,875,000

Principal Stock Holders

Mitsuhiro Suwa, Chiaki Hayashi, Joichi Ito, others

Location

Loftwork SHIBUYA  Dogenzaka Pia 9F, 1-22-7 Dogenzaka, Shibuya-ku, Tokyo 150-0043 Map
Loftwork Kyoto  Motoshiogama-cho554, Gojo Street Sagaru, Tominokoji Street, Shimogyo Ward, Kyoto City, 600-8119 Map
台北  台北市中正區中華路一段89之 四3F Map


Contact
Accenture / K.K. Ashisuto / AEONMALL Corporation / Ishigaki City Hall / NHK Educational Corp. / Audio-Technica Corporation / Okamura Corporation / OMRON Corporation / OMRON HEALTHCARE Co., Ltd. / OLYMPUS CORPORATION / Kagaya Group / CASIO COMPUTER CO., LTD. / CAPCOM CO., LTD. / Kyoto University / Kirin Company, Limited / Ministry of Economy, Trade and Industry (METI) / Kogakuin University / SANNO Institute of Management / Japan Dairy Association / Shibaura Institute of Technology / SEIKO HOLDINGS CORPORATION / salesforce.com Co.,Ltd. / Z-kai Inc. / Sony Interactive Entertainment Inc. / Tanabe Management Consulting Co., LTD. / CHIFURE CORPORATION / DENSO CORPORATION / TOEI COMPANY, LTD. / TOSHIBA CORPORATION / NIKKEN SEKKEI LTD / NOMURA SECURITIES CO., LTD. / Nomura Research Institute, Ltd. / Pasona Inc. / Panasonic Corporation / Bridgestone Corporation / McAfee, Inc. / Maruho Co.,Ltd. / Mitsui Fudosan Co., Ltd. / ISETAN MITSUKOSHI HOLDINGS / Meiji University / Ministry of Education, Culture, Sports, Science and Technology (MEXT) / YAHOO JAPAN CORPORATION / Yamaha Corporation / Works Applications Co., Ltd. / others
2017
MTRL's brand visual receives the A'Design Award 2017 Silver Award
The brand visual of the creative lounge " MTRL " operated by Loftwork received the Silver Award at the graphic visual design department of the international design competition "A 'Design Award 2017" (A Dash Design Award, headquarters and Italy).

Topawards Asia「GEKKOU」- USIO Design Project
Package items redesigned at USIO Design Projcet "Ryukyu Awamori Moon Rainbow" and "Island Herb Tea" won the Topawards Asia. Topawards Asia is the first "Asia Limited Package Design Award" aimed at developing the package design industry with attention paid to packaging design in Asia, recognition of the high quality of the world to the world.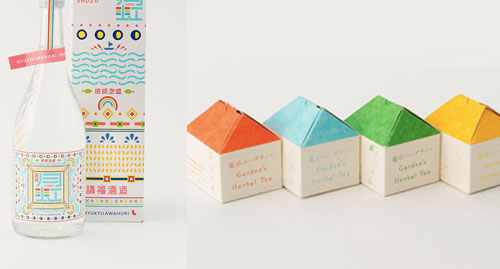 2016
USIO Design Projec
Golden Pin Design Award
Five specialty items redesigned at USIO Design Projcet won the package design department of 2016 Golden Pin Design Award (Golden Pin Design Award). From 2013 when the USIO Design Project started, Loftwork created a sustainable system that allows Ishigaki City to self-run through the various projects such as designing projects, planning and running design competitions, creating websites and brochures .

FUJITSU Knowledge Integration Base PLY