Creative making from knowledge of field research
Everyday commuting, as part of everyday.
Digital signage production started from field research
Since opening in 1887, Kogakuin University has inherited the spirit of "engine" that connects society and industry broadly with leading academic disciplines, and has sent out over 100,000 manufacturing professionals to the world. The Shinjuku campus is located in a convenient place connected directly to the underpass to the Tokyo metropolitan area, 5 minutes on foot from Shinjuku station which is the world's best terminal.

"KU - SITE (cue site)" newly established next to the underground entrance continuing to the campus in July 2016. This space consisting of "attractive" exhibition area and "show" signage area was born as a place to introduce the latest trend of Kogakuin University.

The project that began with the proposal of "KU - SITE" is continuing to transmit "now" by Kogakuin University, aiming to become a part of everyday life of people who use the underpass first, in the absence of correct answers I will.
Shinjuku station signage installed in the underground aisle headed for Tokyo Metropolitan Government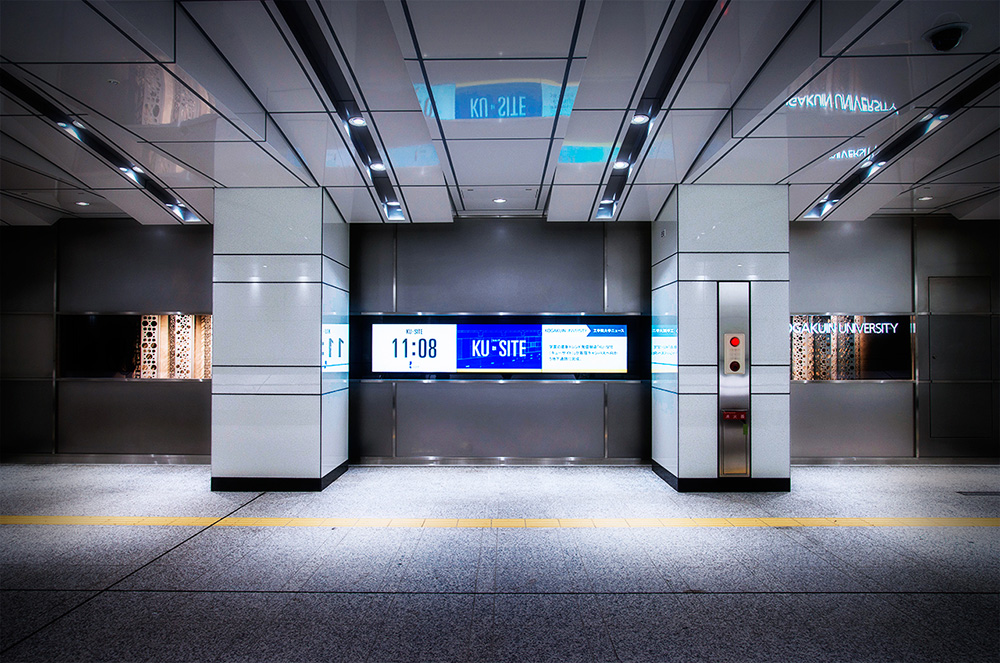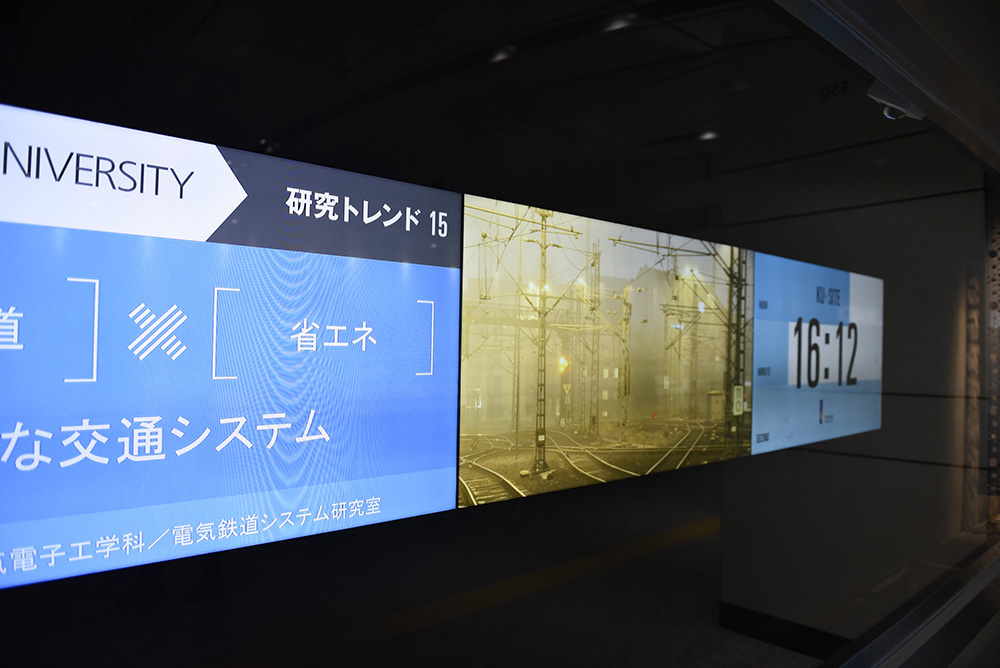 Interview with project members
KU-SITE project looking back on project members
Field work for daily commuting Realize creative for becoming part of everyday