A project that started at bottom-up triggered by the voice of the scene.
What kind of thought of Osaka Gas started the project "TORCH" and made it with loft work? I interviewed Mr. Kaoru Kawamoto, Director of Business Analysis Center, Information and Communication Department, Osaka Gas.
Background of project launch
──What kind of tasks have you had this time and you have launched a new project to create a new business?
Kawamoto (Osaka Gas Co., Ltd. ): In recent years many companies are working on creating activities for innovation from within our company and seeing activities to create new businesses, and Osaka Gas will not challenge to make new value from scratch from zero I felt it personally.
In such a way, young employees about 3 years after joining I began listening to the voice of "I would like to challenge new business more" and I thought that there was something I could do for my team.
─ ─ It was a project that started with the voice of the site being a trigger.
Kawamoto: Because it is a company that features challenges bottom-up as a feature, I myself listened to the opinions of young employees and decided to start small projects first from the tasks I felt.
As a first step towards that, MTRL Kyoto was used, and a workshop of idea was held together with loft work by members of one division and my team of ten members. At that time, the experience of collaborating with outside people to create new ideas was very good, and the awareness of participating members changed significantly. Based on that experience again this time, we collaborated with outside people flexibly, and within the company we also gathered diverse members across the department and started a project to create new business.
── Mr. Kawamoto and the team at the Business Analysis Center took the lead as the "TORCH" secretariat, but what kind of work do you usually do?
Kawamoto: As a specialist data analysis team, we are in charge of data analysis and business reform with IT solutions. To respond to the voice of wanting to challenge new business from scratch, we thought that our team could contribute in the part of Proof of Concept (proof of concept) in this project.
So, we are going to collect roadmap as a project aimed at gathering ideas that will be the seeds of new business by our team and refining gathered ideas, prototyping, hypothesis verification and ultimately commercialization I drew. After all, the goal is to produce results as a business. In that regard, along with Loftwork, we assembled the process while clarifying the purpose for each phase.
What is the next stage of the project?
── After finishing the first phase of the project, how is Mr. Kawamoto feeling?
Kawamoto: Actually, when you thought about the project name "TORCH" and its concept to LOFTWORK people, I did not think that it is so important to make names and concepts.
But now, the word "TORCH" is exchanged inside the company, not only the employees who participated in the program but also other employees who came to see the contest understand the core concepts of the project properly I feel that it is.
I myself learned a method of behavior observation and reframing practiced by the program of 5 days very much. Also, Mr. Yamaguchi from external instructor and judge Mr. Kikuchi's mentoring and advice became a valuable opportunity to realize the process of shaping the idea as a concrete business and its difficulty.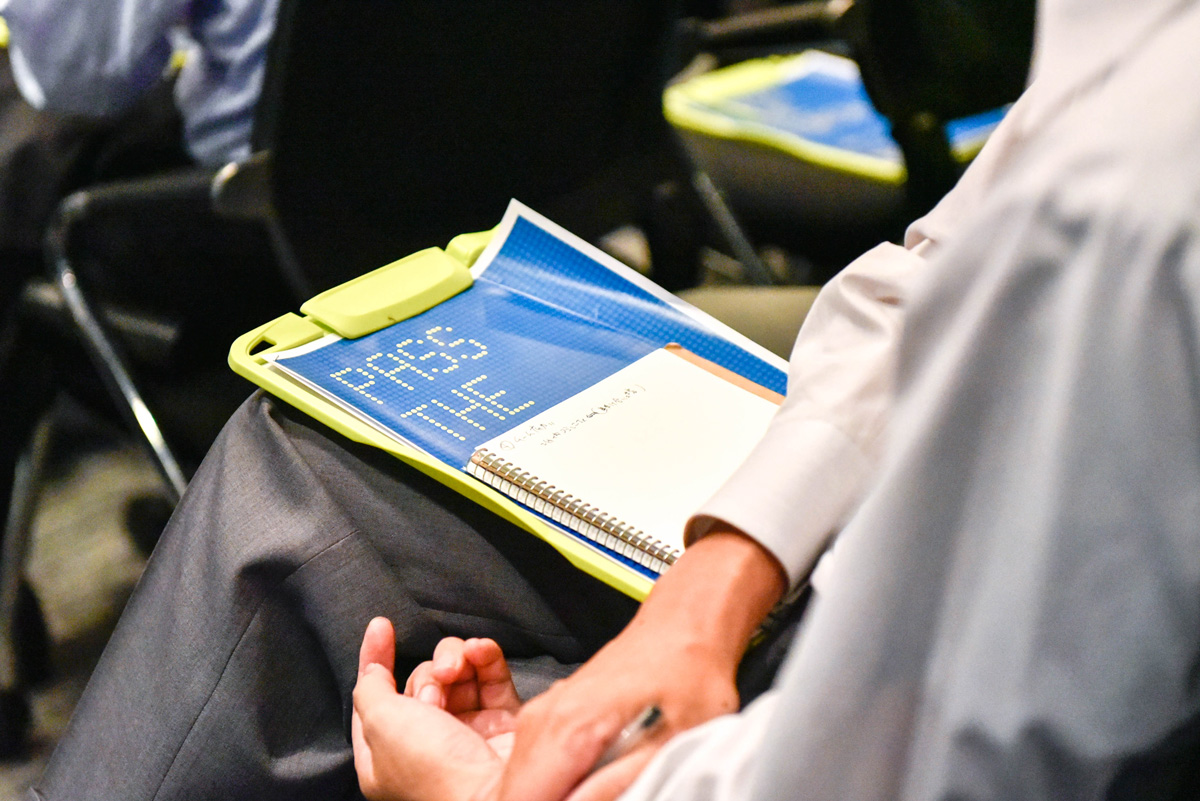 Please tell us the future prospect of "TORCH".
Kawamoto: As Phase 1, the final contest of the program has been successful and has been well received from within the company. The final goal of the project is to deliver new value to society as Osaka Gas. And to create impact as a business.
In the future, I would like to gradually move forward towards a system that can be backed up as a company, while referring to the way new business creation should be done, which other companies are already working on.
Project Details