Creative Project Management
Bringing more freedom and creativity to projects.
Collectively cultivating the knowledge of projective management.

Member Pic





Bringing more freedom and creativity to projects.
Collectively cultivating the knowledge of projective management.

Deepening Creative Project Management with collective knowledge.

Creative Project Management Group is a working group aiming to cultivate and deepen knowledge on ways to design projects more flexibly and smoothly, based on the world standard body of knowledge "PMBOK®".
Experience is a dear teacher, but fools will learn at no other.
This is a phrase that caught my eye when I first attended an international conference on project management. From the impression of the term, project management is often misunderstood as a stiff and formal practice to carryout and manage projects. But the true essence does not lie there. In a time of constant change in our environment, project management is a body of knowledge that leads us to succeed in projects that we seek to accomplish, as well as a collective knowledge of project practitioners around the globe. It is a framework that liberates us, and allows us to challenge larger endeavors.
I believe the true purpose of project management is for everyone involved in the project and the end product to be happy.
Chiaki Hayashi
Co-Founder, Loftwork Inc.
"PMBOK®": The origin and world standard of project design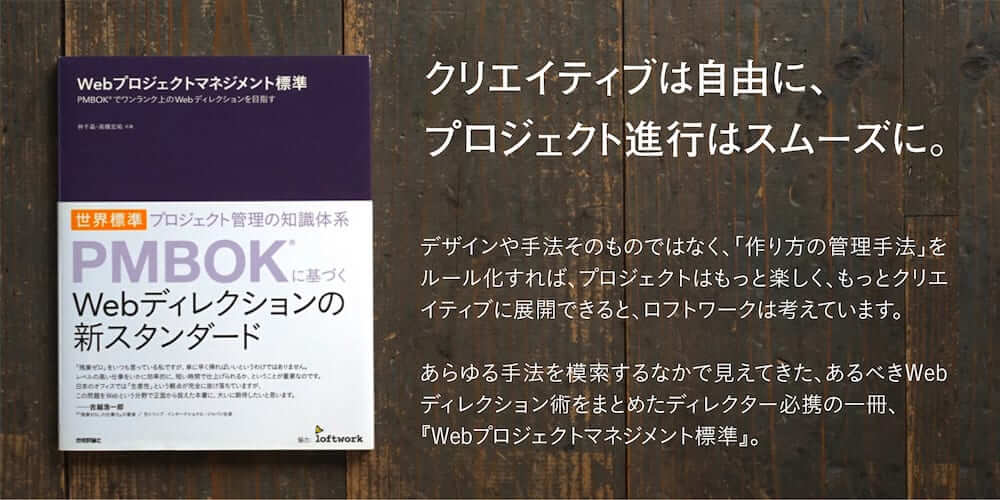 Loftwork Inc. has introduced "PMBOK®", the world standard body of knowledge on project management, to the web and creative industry as early as 2002. Ever since, the company has strived to establish a framework on web projects and methods to alleviate failure risks. The book "Web Project Management Standard" was written through the systemization of our experience and knowledge, and compiling them to suit the web production practice.
The book was created in an effort to encourage people who suffer from the notion of "project issues being a subject of competence and effort of the individual" to read and adopt the appropriate framework, in hopes of making both the creators and clients happy.
This book was co-written in 2008 by Chiaki Hayashi, Representative Director of Loftwork Inc., and Takahashi Kosuke, supervisor of the web division at Fujitsu Ltd. (*1), published from Gijutsu-Hyohron Co., Ltd. Through our passion to have this book read and put into practice by many people who work on web-related or other projects, we have gained consent from Gijutsu-Hyohron Co., Ltd. to create a digital version for release and distribute to the public.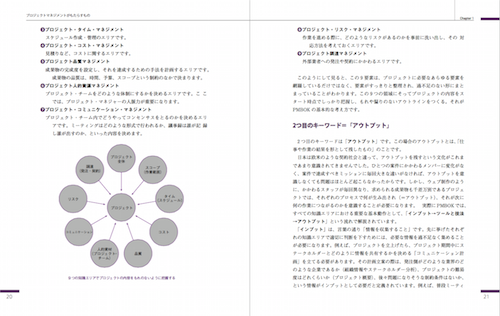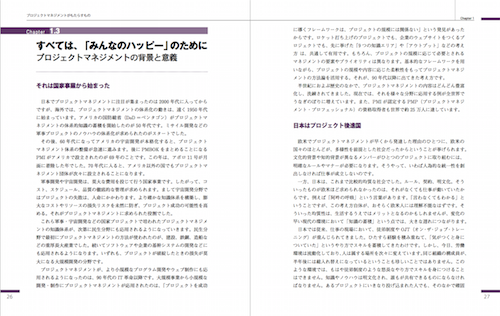 Please note this PDF is distributed under the "Attribution-ShareAlike"(*2) Creative Commons License.
This data may be copied and distributed to any media with the appropriate indication of credit, link to the license, and, in case of distributing altered version of the data, an indication of the alteration with the same license,
(*1) Position at the time of publication
(*2)=Creative Commons Attribution-ShareAlike 4.0 International License.