Autodesk By college students! A cooperative creative program providing chances to experience tools in a workshop setting
By college students! A cooperative creative program providing chances to experience tools in a workshop setting
The Autodesk Corporation (Hereafter, "Autodesk"), headquartered in the United States, provides "Fusion 360" cloud CAD/CAM tools. It provides the high-level functioning needed for 3D modeling, and is usable in accordance with individual preferences. Furthermore, we are adopting a bold policy of allowing it to be used free of charge by students, teachers, and educational institutions.

Thinking "We want the more-eager younger generation to be masterful users of future generations of tools," Autodesk appoints student ambassadors and implements numerous workshop programs in which students can design and manage plans for themselves. FabCafe and FabCafe MTRL support us in creating this environment. We have just completed Phase 1 of this program, and we have been looking back on how the project went and seeking guidance from keymen for Autodesk and FabCafe on planning aims and future prospects.
Fusion 360 Student Ambassador Program Overall Plan Layout
We are planning the overall design of a program with the goal of increasing awareness and use of Fusion 360 among students, targeting students with an interest in management and design.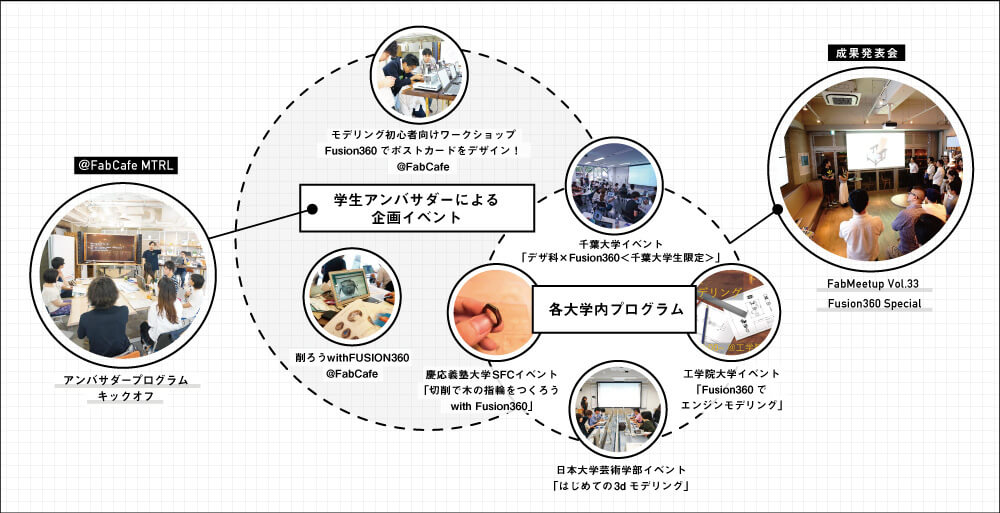 Community and Activity Location (FabCafe/FabCafe MTRL) Offers
Student Ambassador Project Kickoff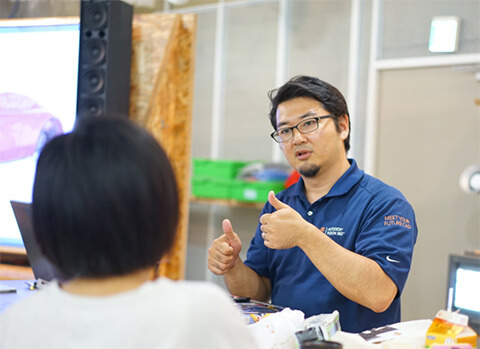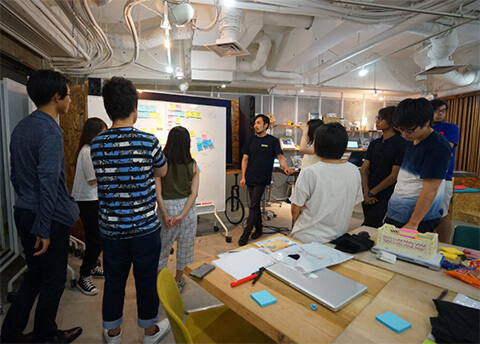 Workshop for Beginning Modelers Designing Postcards in Fusion360 Location: FabCafe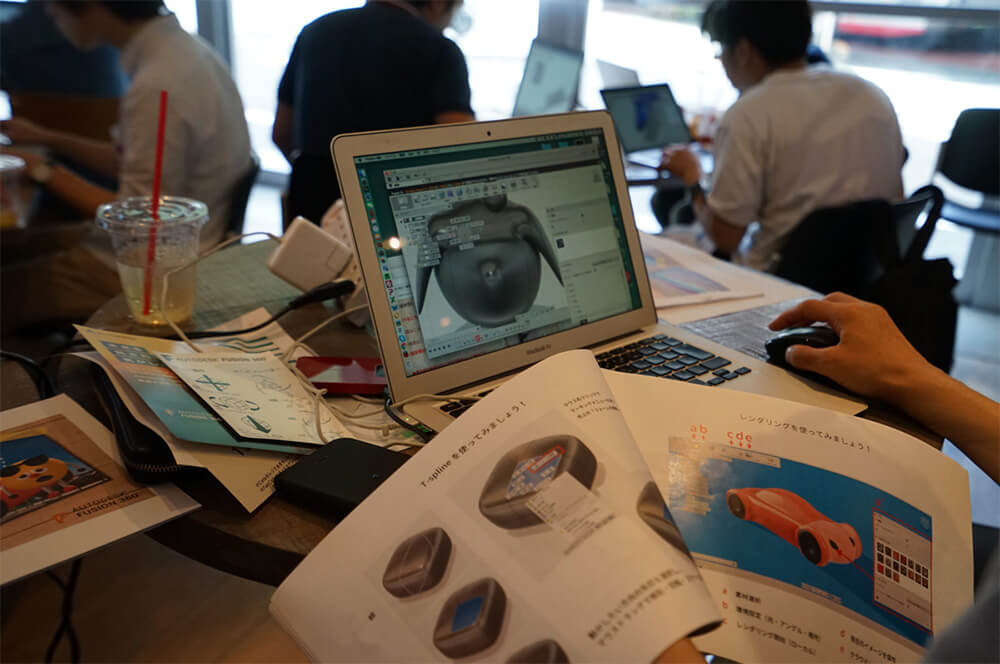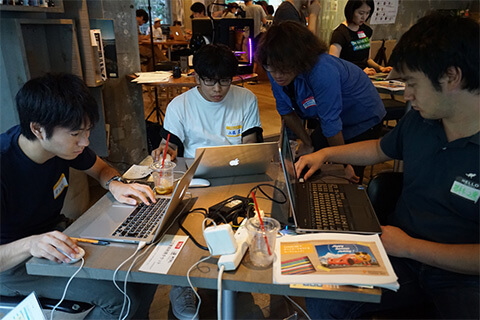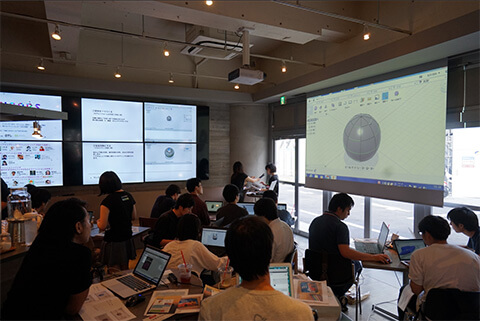 At each university we held workshops independently planned by ambassadors, creating opportunities for students to hold lectures for other students. We performed comprehensive communication support, including creating plans for using FabCafe communication spaces.
Event held at Chiba University Design Course×Fusion360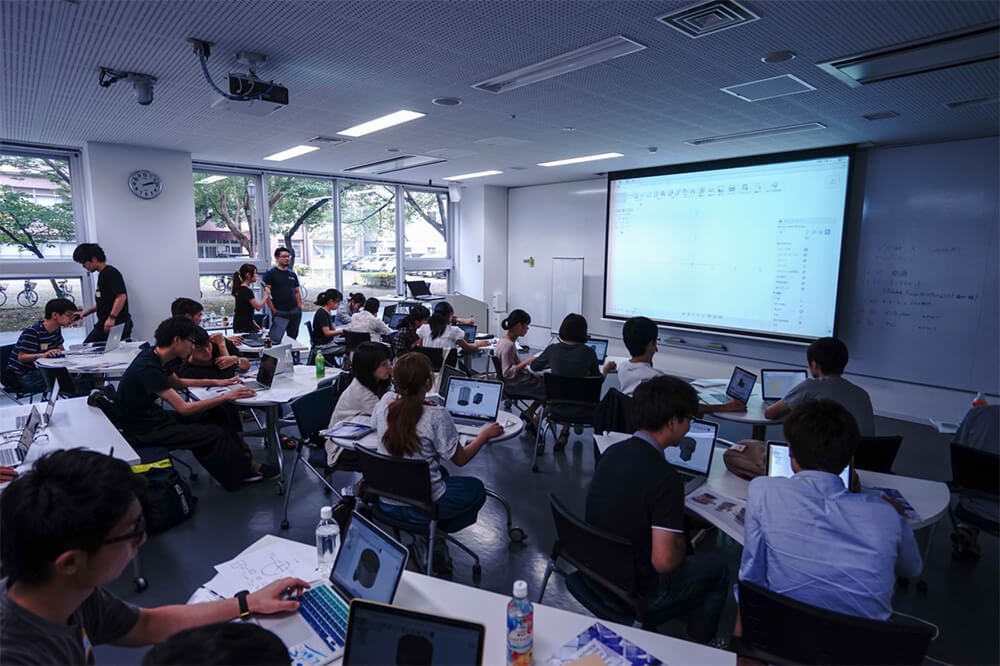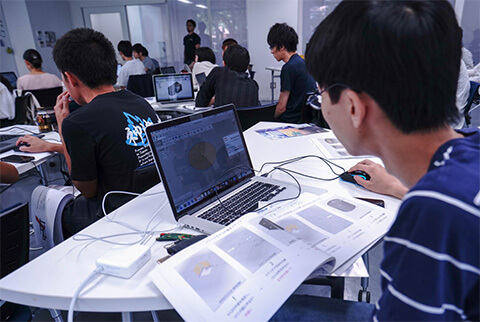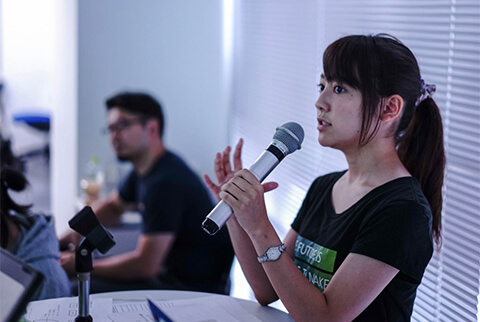 Event held at the Nihon University Art Department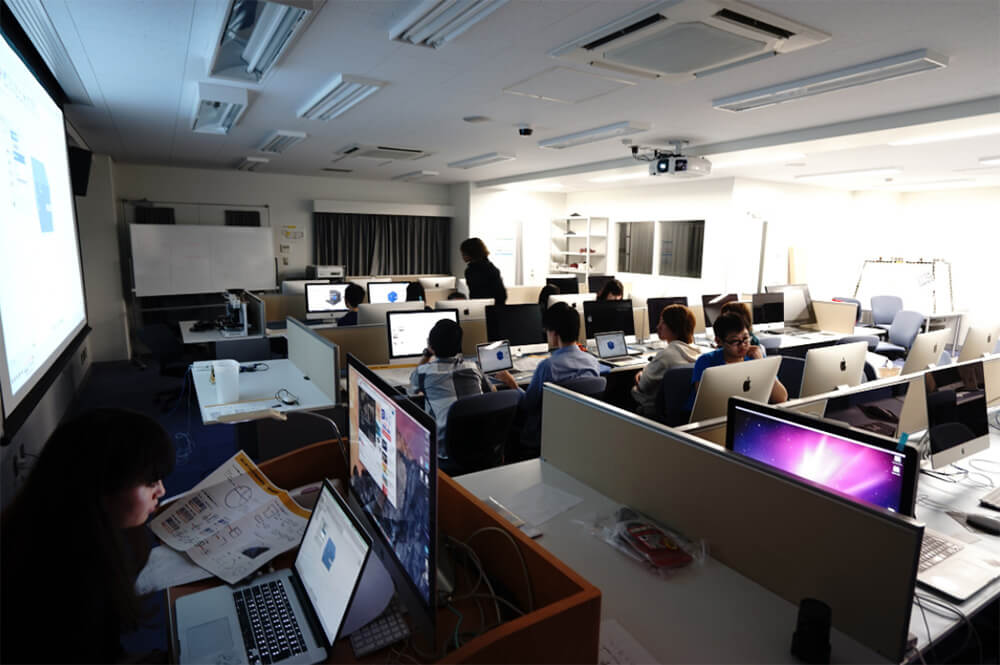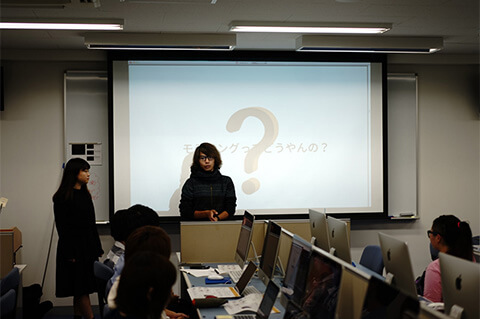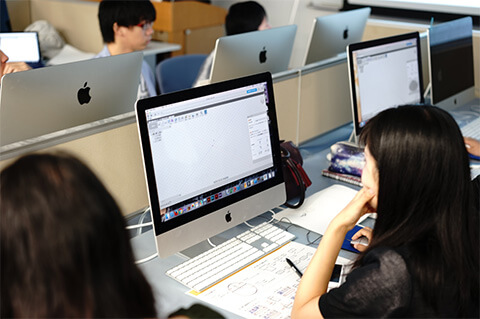 A results announcement meeting held at FabCafe. We made appeals at each university for their activities and the awareness raised through those activities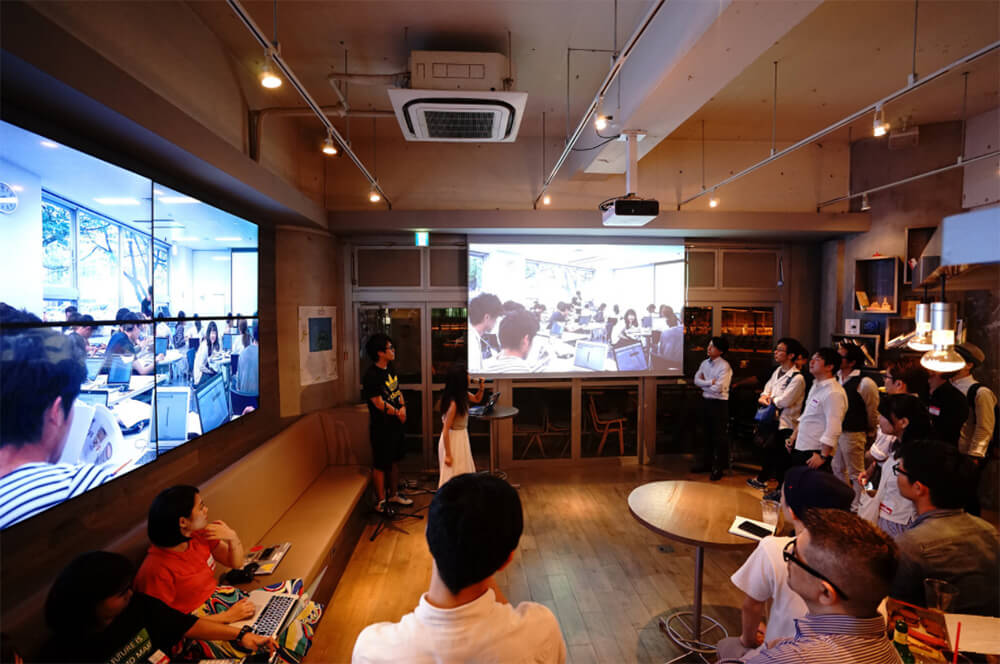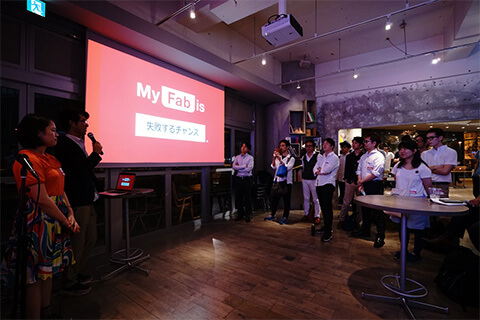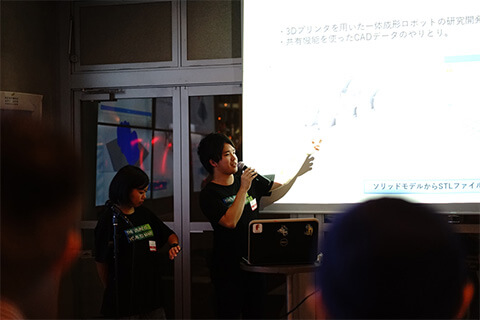 Responsible for guest speaker assignments,provision of meeting places, and daily progress. Also cooperates with fellow ambassadors, creates an outlook for Phase 2 cultivation, and performs community services.
Voices of Participating Students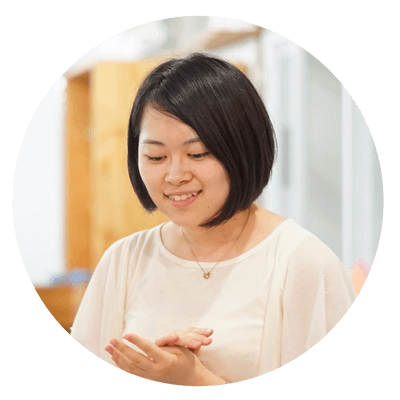 岡本 そらさん 慶應義塾大学環境情報学部4年
Sara Okamoto Keio University, Environment and Information Studies, 4th Year
I was just a beginner with Fusion 360, but from the start I had many opportunities to teach craftsmanship in the digital fabrication divisions, machinery, and 3D modeling, so I thought that workshop design and working to popularize Fusion 360 would suit me greatly. I received a lot of encouragement from being able to work with all the people from different universities and all their different points of view, I was able to newly master Fusion 360, and I had the full ambassador experience!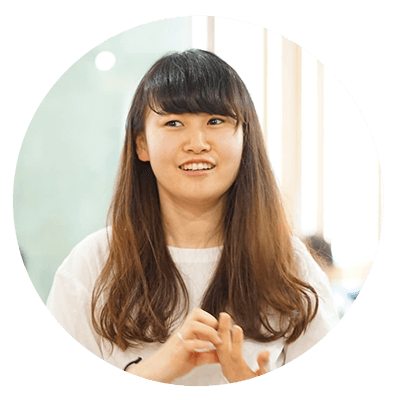 村上 佳央さん 日本大学芸術学部デザイン学科3年
Yoshio Murakami Nihon University Fine Arts Department, Studying Design, 3rd Year
I had a very good experience, meeting and cooperating with students from other universities, and being able to hold various events. There were a lot of things I was able to do because I am a college student. Also, I was able to absorb a lot of knowledge which I did not previously have, allowing me to greatly increase my modeling abilities. I have a lot of great memories of this summer.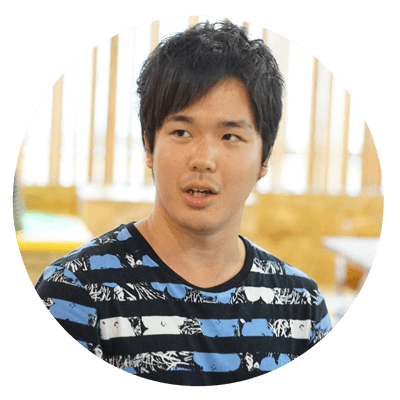 森 祐介さん 工学院大学機械システム工学科4年
Yusuke Mori Kogakuin University Mechanical Systems Engineering Department, 4th Year
I learned the importance of taking up challenges from these activities. While I was planning events with students from other fields, I was anxious about what I could do myself. But as we acted together, our mutual sharing of skills and knowledge served as good encouragement. I even surely deepened my mutual exchange with the junior ambassadors, and I hope that they will leverage this in their own craftsmanship.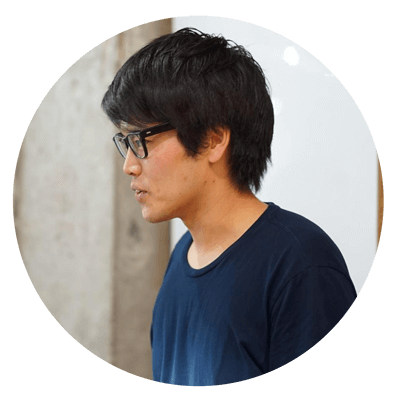 柿木 大輔さん 千葉大学大学院工学研究科デザイン科学専攻修士1年
Daisuke Kakiyuki Chiba University Graduate Engineering Research Department, Design Science Masters Degree Program, 1st Year
There were a lot of times where I learned something from someone and thought "You can really use it like that?!" I really learned different ways to use Fusion 360 from each person. I had great results from meeting lots of awesome colleagues through Fusion 360.