Redefining the Power of a Brand
by Choice Words
"Pioneering," "Work with Craftsmanship," and "Creation of transcendence": Sophisticated Wording for Expressing Brand Value
TechMatrix Corporation is a company that proposes the best cutting-edge solutions for supporting IT industries. Taking the opportunity of its 30th anniversary, its website was renewed for the first time in seven years, in order to provide information on the "uniqueness of TechMatrix", to obtain more business opportunities, and to spruce up the dated and awkward system.

Loftwork supported the formulation of a brand concept that symbolizes TechMatrix's uniqueness, as well as the development of the website based on this concept. The project team invited an external art director and copy writer, and thoroughly examined the wording and presentation for conveying TechMatrix.
Concept Visual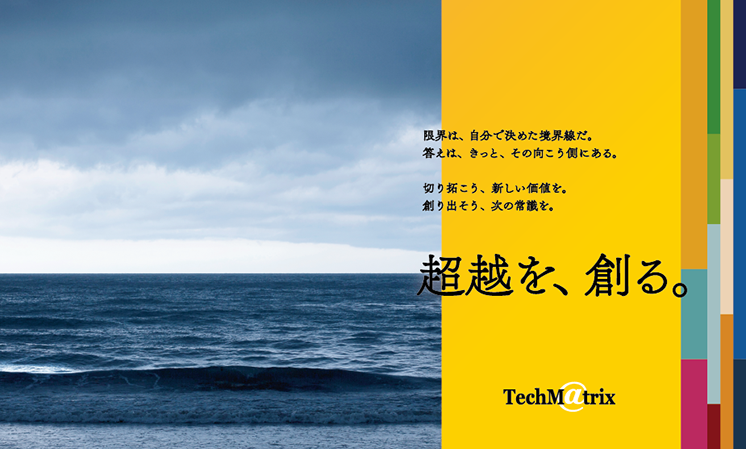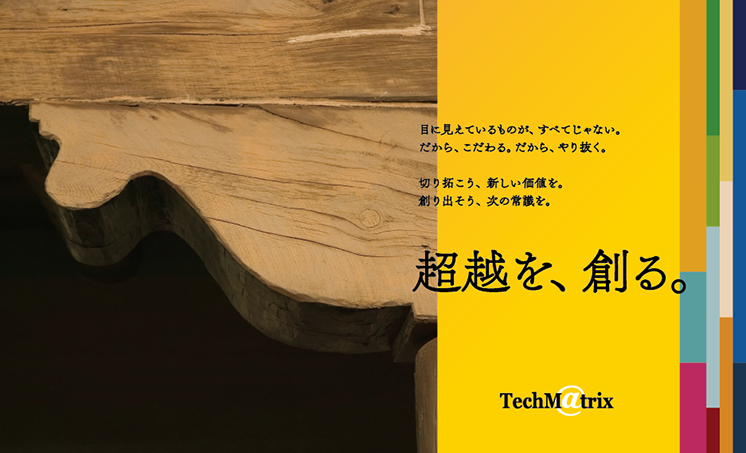 Website
Based on the formulated visualized concept, a format design of the website was made. In addition, a brand message page for describing the company philosophy and vision was newly added, expressing the uniqueness of TechMatrix. The website structure was designed to enable searching various products and services across business types, and to provide users with new findings. A highly-versatile CMS template was developed to process different information volumes, contents, and update intervals for each business unit.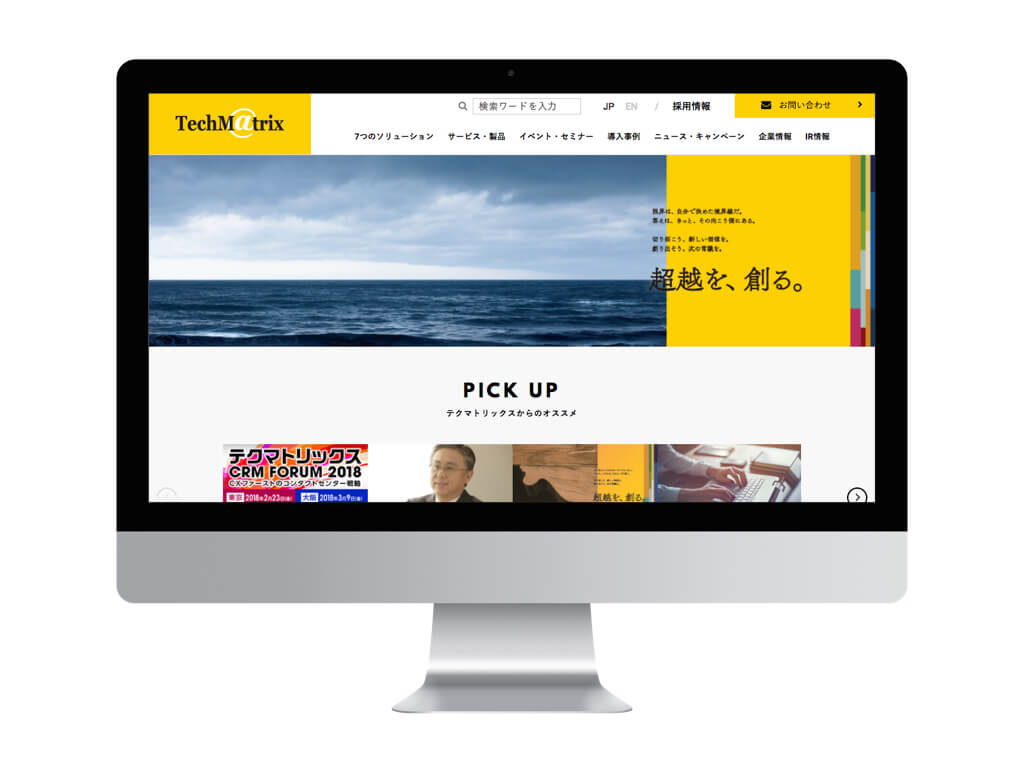 Signboard inside a train station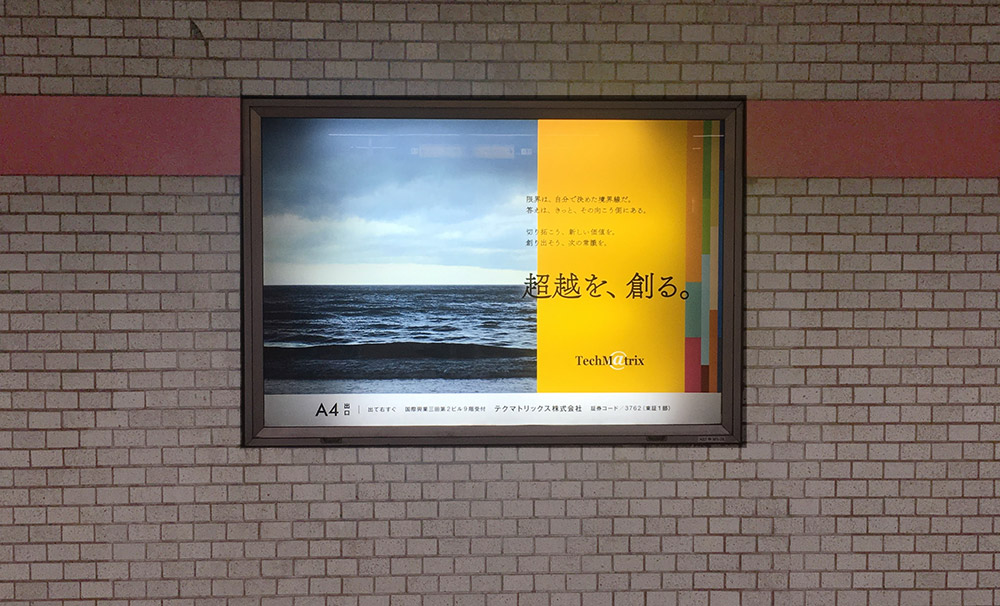 Formulation of a brand concept
Universal values for describing TechMatrix were extracted as 18 insights from an interview with the president and employee questionnaires. The insights were mapped and the company was personified. Three personas were defined for different senses of values. Three terms were defined as a brand concept based on the personas and keywords that had been discussed within TechMatrix, and a design concept was formulated.
Voice
"Listening to the requirements, we first organized the roles of the product site, corporate site, special site and access lines for each attribute of users visiting the website. We have read the medium-term management plan already formulated and suggested what kind of approach and concrete measures should be used to create what should be expressed on the Web as a corporate site."
Loftwork Producer Kazuhiko Asami
"The process of creating a brand concept was not easy because of the feelings of various stakeholders, but I think that it was possible to assign definite outputs by assigning art directors and copywriters to the project team. Also in the design of the site, who is your company? , While designing a structure that makes it possible to search across a variety of products and services across industries and to notice the user."
Loftwork Creative Director Yukie Yamaya