Without a right answer to the project, how did we give form to a concept?
KOIL project member interview.
It has been eight years since we launched the city development in Kashiwa-no-ha area in 2005. The road to the completion has never been easy. What we had at hand was only a compass showing the goal of "the realization of open innovation." There were no maps. With no right answer to the project, how did we give form to a concept? On behalf of all people involved in the project, the five members, namely Mr. Ken Matsui and Ms. Aika Hirose from Mitsui Fudosan Co., Ltd., Mitsuhiro Suwa, Hajime Matsui and Yuki Takai from Loftwork looked back on their great challenge that will transform the future of Kashiwa-no-ha.
This should not be an ordinary commuter town. The project started with open innovation as a keyword.
One of Japan's largest coworking space "KOIL (Kashiwa-no-ha Open Innovation Lab), which is expected to serve as a new hub to create innovations, came into being in April 2014 in Kashiwa-no-ha, Chiba Prefecture. KOIL is a space to create innovative new projects, products and services through the interaction and sharing of knowledge, technology, and ideas with people from all walks of life including entrepreneurs and members of the community at large.
Matsui, Loftwork): Please tell us the background that led to the industry-government -academia collaboration to work on the city development, instead of setting up new buildings and offices in that area.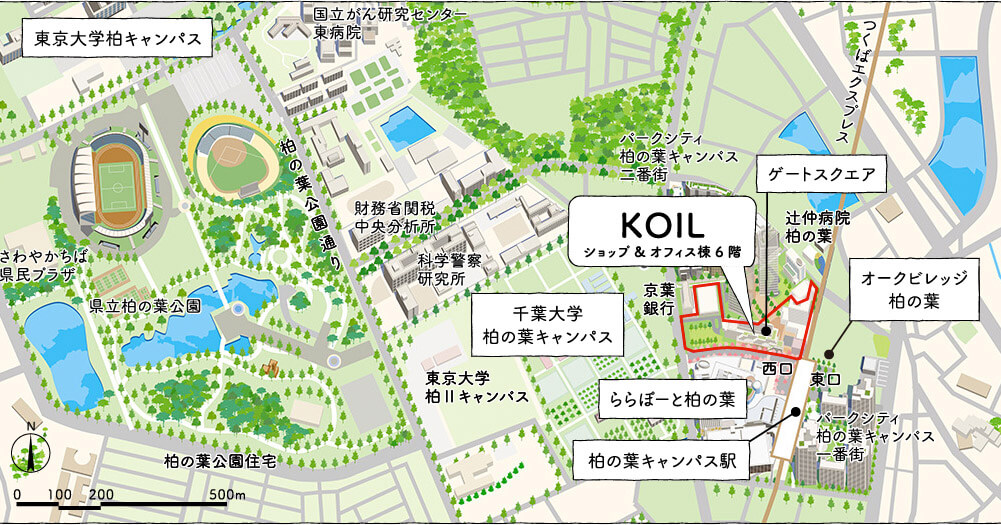 Matsui, Mitsui Fudosan: Kashiwa-no-ha started from a plain place in the middle of nowhere. After closing a golf course owned by our company, Tsukuba Express was opened in August 2005, which was about the time when the city development began. Because of our determination "not to make the city an ordinary bedroom suburb," we discussed with government personnel from Chiba Prefecture and Kashiwa City and staff from the University of Tokyo and Chiba University, whose campuses are located in this area, and found that these people feel the same way. We all identified with each other, and that's how our efforts to develop a new city gained momentum.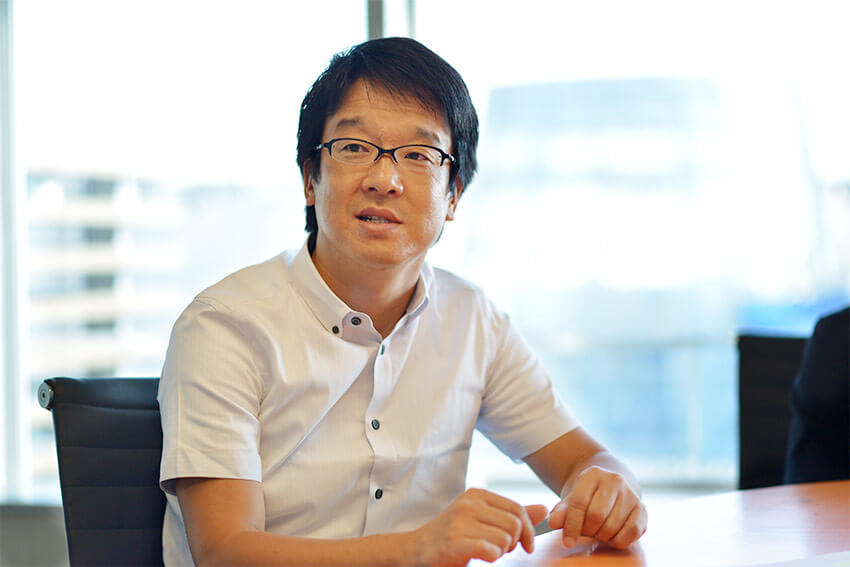 Matsui, Loftwork: Where did the keyword open innovation come from?
Matsui, Mitsui Fudosan: Professor Hiroshi Komiyama who became the president of the University of Tokyo in spring 2005 (and left office in March 2009) once spoke to us, "Japan is a forerunner of emerging problems, but will become a forerunner of problem solving if we tackle the problems ahead of other countries." After hearing his speech, "from a forerunner of emerging problems to a forerunner of problem solving" became a watchword among those involved in the project, raising the awareness to make Kashiwa-no-ha as a city to solve various problems. Fortunately, there are a number of research institutes and leading companies along the rail lines of Kashiwa-no-ha, so we wanted to create a city that brings together those experts to make innovations happen in solving specific problems.
A threefold proposal for space, service and web was made.
Matsui, Loftwork: Please tell us the background and the reason that you selected Loftwork as a partner to work with in moving forward with the grand project.
Matsui, Mitsui Fudosan: It all started with our visit to Mr. Joichi Ito, the director of the MIT Media Lab, in the spring of 2012. The purpose of our visit was to seek hints to generate innovations that turn technologies into businesses after the launch of "TX Entrepreneur Partners (abbreviation: TEP)." Mr. Ito introduced Loftwork and its representative director Ms. Chiaki Hayashi, saying that the company and she will help generate innovation and help with the project. In fact, we were so impressed when we met with Ms. Hayashi in person. She knows the world and looks to the future. She left us a very fresh impression.
Hirose, Mitsui Fudosan: However, I didn't tell the concrete story about KOIL to Ms. Hayashi when I first met her. I explained efforts of Kashiwa-no-ha and also invited her to the business competition "Asia Entrepreneurship Award" at Kashiwa-no-ha.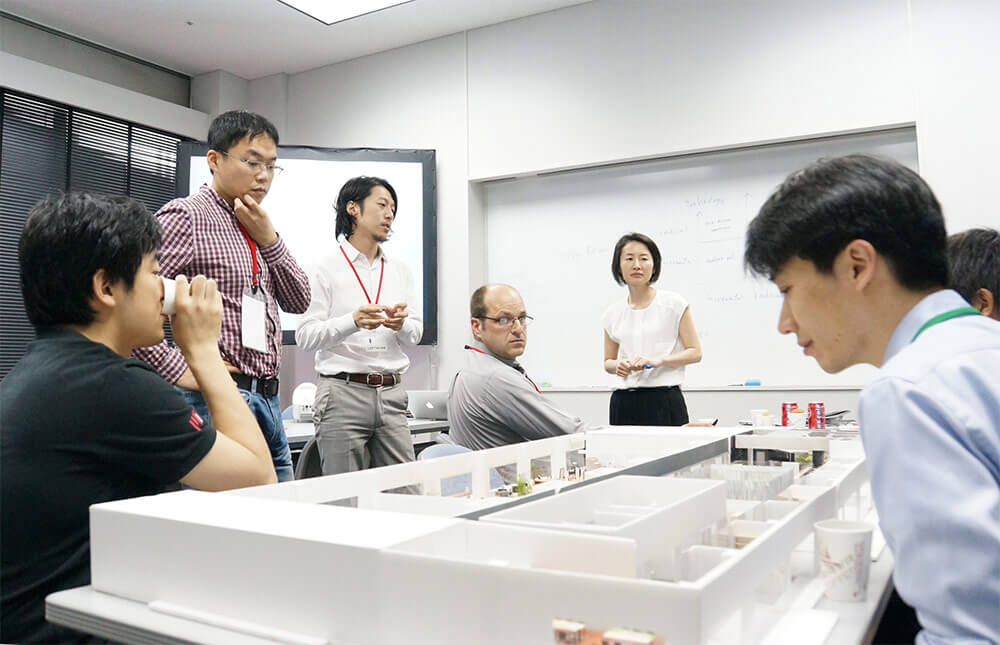 Matsui, Mitsui Fudosan: Since we have recognized that Loftwork is IT-savvy, we later sounded out the company about the possibility of cooperation in our project, to which we received a counteroffer proposing the production of the entire experience including space. To be precise, after presenting our concept to create an incubation office, there was a certain amount of period to mature ideas through a series of discussions, and the resulting formal proposal we received was a spatial design proposal which includes even system and service designs. The reason why we finally chose Loftwork was, of course, because we found its proposal most attractive as we discussed with a number of companies.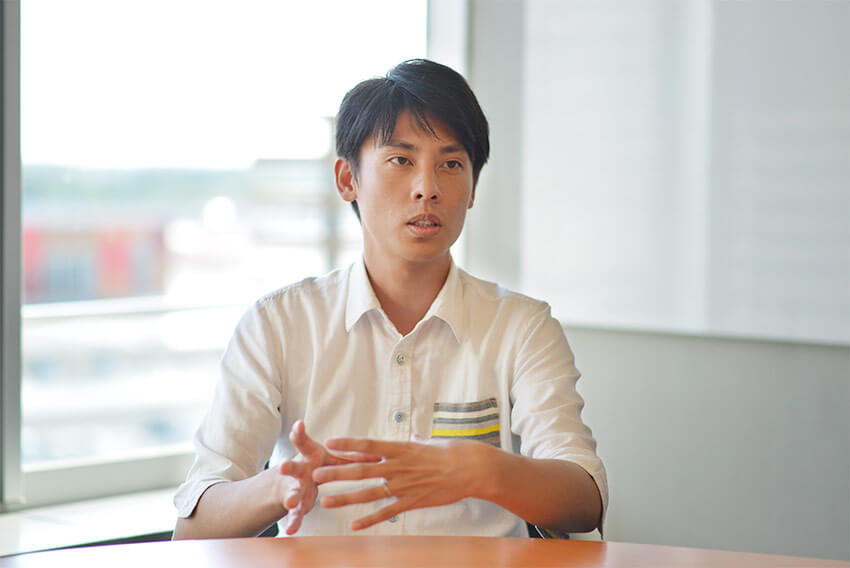 Matsui, Loftwork: Loftwork formed a creative and learning community called OpenCU in 2009, which has now become a learning network of 7,000 people. With the opening of a fabrication café, FabCafe, in 2012 and its expansion to Taipei and Barcelona, the fabrication community is rapidly growing. What we felt at FabCafe is that a community becomes more invigorated by the presence of a "space." A "space" and "service" work together, using Web and smartphones as a tool. Web alone is not sufficient to create a community. Instead it is necessary to design the entire experience, and therefore, I thought producing space, service and web in a comprehensive manner will deliver better outcomes.
Suwa, Loftwork: It is a recent global trend that the relationship between space and innovation, or the fusion of space and services created by digital platforms such as Web are attracting attention. Documents and papers are still not sufficient to give right answers to these issues. In what way do people interact with each other, and how such interactions work for innovation? What kind of space is best for generating new ideas and relationship with people? These approaches are expected to deliver better experiences if they are applied not only from the architectural point of view, but also from the viewpoint of service design and from the standpoint of Design Thinking that makes innovation. As Loftwork, an innovation partner for companies and a designer of experience, we wanted to think of a space as a function to create innovation and explore the origin of the conversations generated in that space, workshops and presentations that should occur naturally, as well as the origin of informal communication.
What are the spaces that drive innovation? Requirements were identified through a range of dialogues.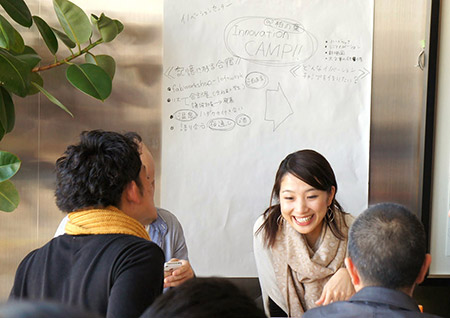 Matsui, Loftwork: At some of the events that took place in Tokyo, we had opportunities to hold a workshop twice with the theme of an innovation space sought for Kashiwa-no-ha.
Hirose, Mitsui Fudosan: What can we do to bring people to Kashiwa-no-ha? What kind of city do people think they want to work? To seek answers, we invited people who have never been to Kashiwa-no-ha to share their ideas freely, without being constrained by the hardware restrictions, which also allowed our company to start thinking from scratch. It was very fresh to learn that the expansion of originality and possibility emerges from this kind of place, and I was also overwhelmed by the speed and power of Loftwork in incorporating these opinions shared into a concept and eventually giving form to that concept.
Matsui, Loftwork: Thank you. The conversations that were pursued over time with parties involved and discussions in the workshops revealed the five keywords required for a space that drives innovation, namely, "Serendipity," "Diversity," "Flexible," "Prototyping" and "Open". From them, eleven factors that need to be fulfilled for spatial design were further derived. The goal is a space in which people can organically interact, generate new ideas and quickly convert those ideas to reality.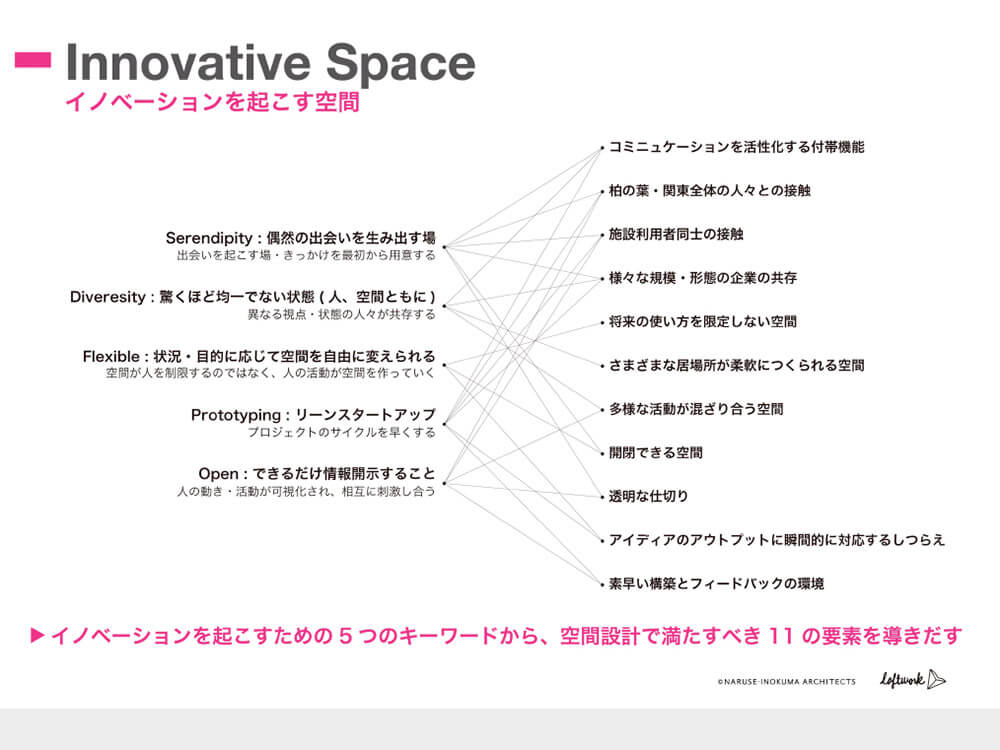 Matsui, Mitsui Fudosan: In the design process, we also placed emphasis on a relationship with local people. The good points of suburbs are that local people are always around and we all can see each other. We, together with Loftwork, considered the significance of a space being located in a suburb and not in the center of Tokyo and the advantage because of it being in a suburb.
Suwa, Loftwork: There are almost no examples in Japan for an innovation center. This project itself was a project to share the experience of "generating innovation." A training camp to experience model spaces in Osaka and Kyoto with members including members from Mitsui Fudosan and architects has later contributed to the quality in the project.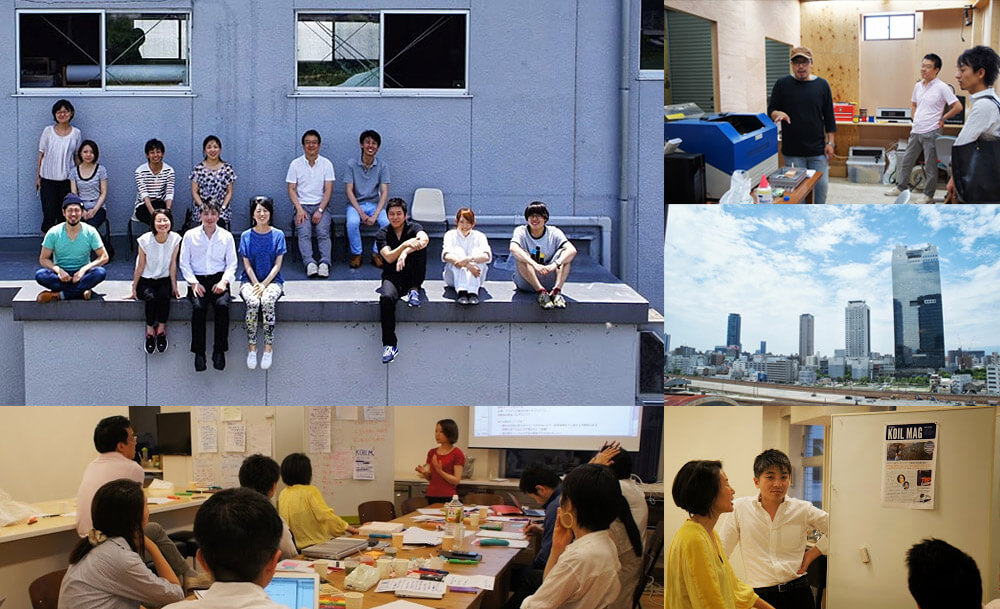 The five keywords are the project's "guidelines" for all members involved to avoid losing direction. Although we had been pretty sure that we aggressively proposed open spaces and services, as the work progressed, we were further urged many times to "make them more open!" (laugh). There was no wavering in the direction among members and I think this has led to the final quality of KOIL.
Difficulty and excitement of designing services that have no right answers
Matsui, Loftwork: The "design" we worked on for KOIL is not only the design of spaces, but also the design of the entire community. One of them is the design of membership for using KOIL. Loftwork undertook a range of tasks from the proposal for monthly membership to the development of member management system.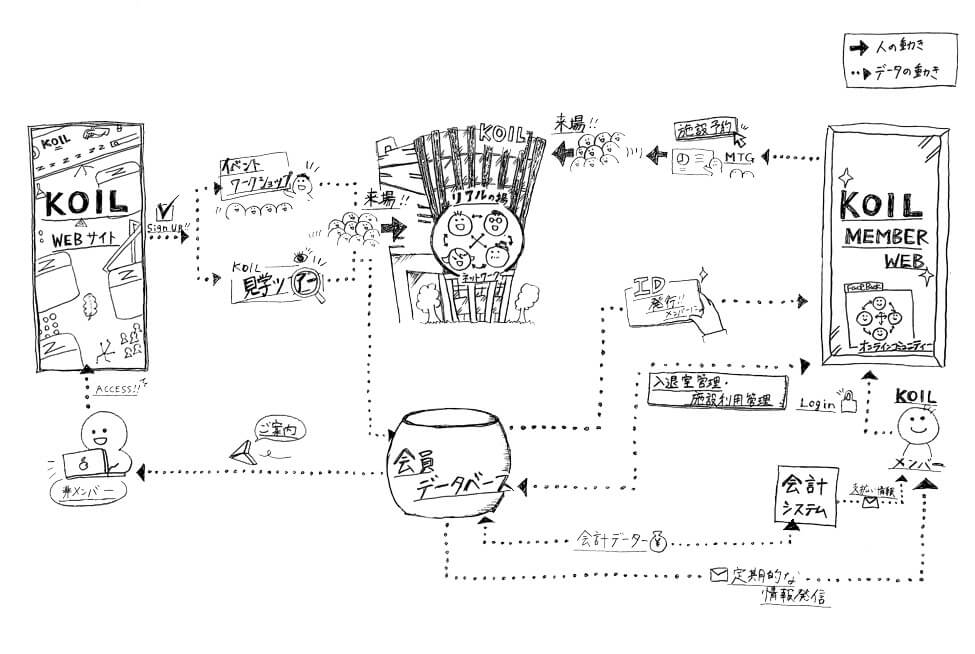 Takai, Loftwork: The member management system covers functions necessary for using KOIL, including the acceptance of member registration, management of member information, booking of conference rooms and equipment, calculation and billing of usage fees. Although some of the functions have yet to be finally realized, we thought we would like to produce results through a seamless communication by connecting Web and the real space.
Other than the membership system, there was a huge amount of things to be considered in designing spaces, where people interact openly, in an integrated manner, including Web, pamphlets and services. The number of individuals and companies involved in creative reached about 30, including about ten directors from our company alone.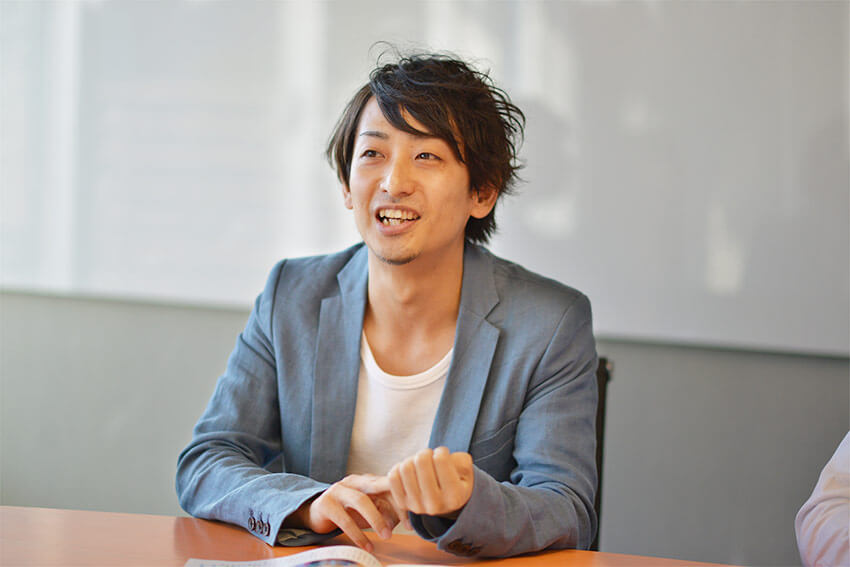 Of course, we were more sensitive than usual in sharing and controlling information; however, projects are a living thing, and therefore, requests to the creators involved continually changed. Nevertheless, our shared enthusiasm to "create something amazing that has never existed before!" moved the parties involved, and they actively worked with us as creative peers=partners, going beyond the contractee-contractor relationship.
Suwa, Loftwork: Service was the most difficult part. Unlike spaces, there were few rules, but we couldn't see the right answer in the way the service is provided, such as what type of name should be given to the service and how should members be recruited. I had always asked myself, "Is this good enough?" I realized afresh the difficulty of designing services.
Matsui, Loftwork: The events held at KOIL are one of the services we organized. We offer a variety of programs that induce innovation, such as seminars and hands-on workshops. The principal aim is to make KOIL known to people and make them become a member. "GOOD DESIGN BEST 100 and its future," a series of collaboration event currently held with Japan Institute of Design Promotion is the highlight of the programs. Events serve as the first touchpoint, from which the next innovation is expected to emerge by providing opportunities to come into contact with authentic works.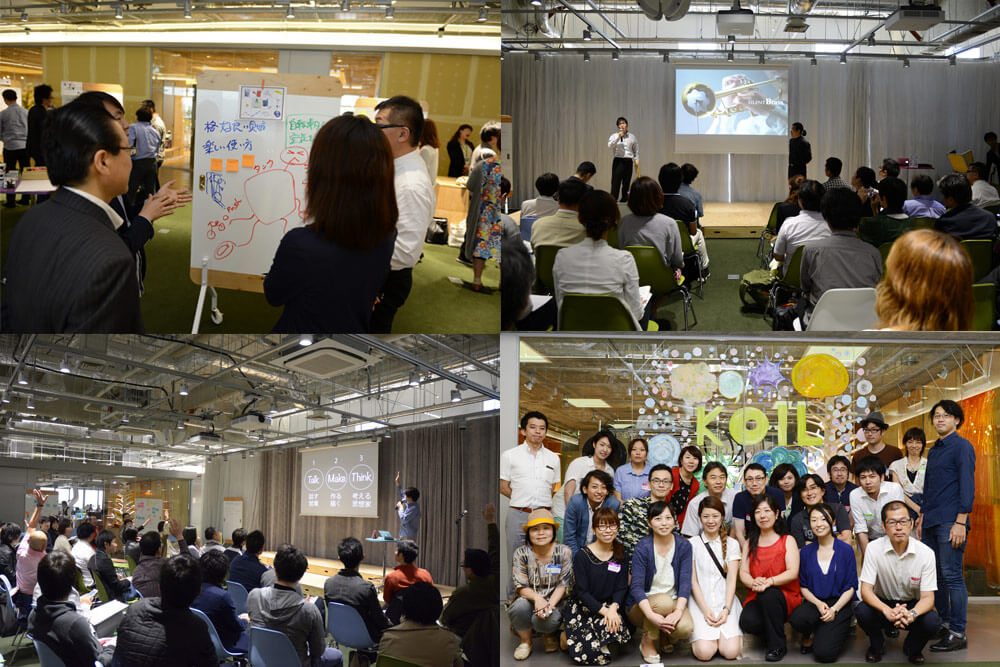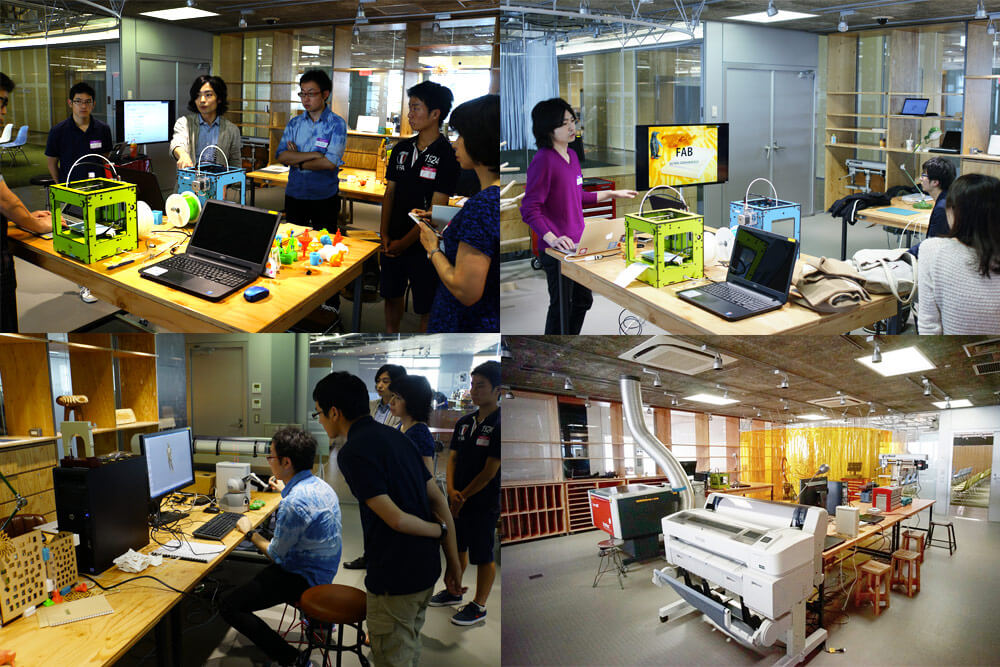 Thousands of visitors in just a few months. Great in-house feedback as well, stimulating a new way of working.
Takai, Loftwork: How is the response after the opening?
Matsui, Mitsui Fudosan: The response is just amazing. Thousands visitors already. KOIL has been covered by various media, including newspapers and magazines. I very much look forward to what kind of businesses and industries will emerge from KOIL.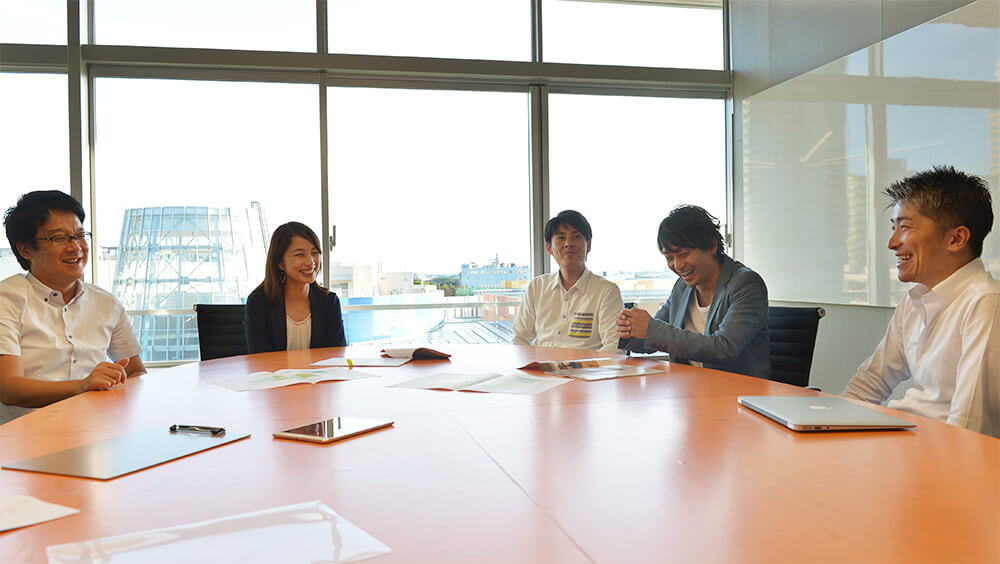 Hirose, Mitsui Fudosan: There is also a big response from within the company. Even in the eye of our staff who have long been involved with offices, KOIL is something that has not been seen before in the projects of Mitsui Fudosan, therefore, many of our staff take time to voluntarily visit the site. KOIL has also become a trigger to make our staff think about a new way of working, and there has been a trend to experience it by themselves first, by quitting the conventional office space with own desk and turning the entire floor into a coworking space.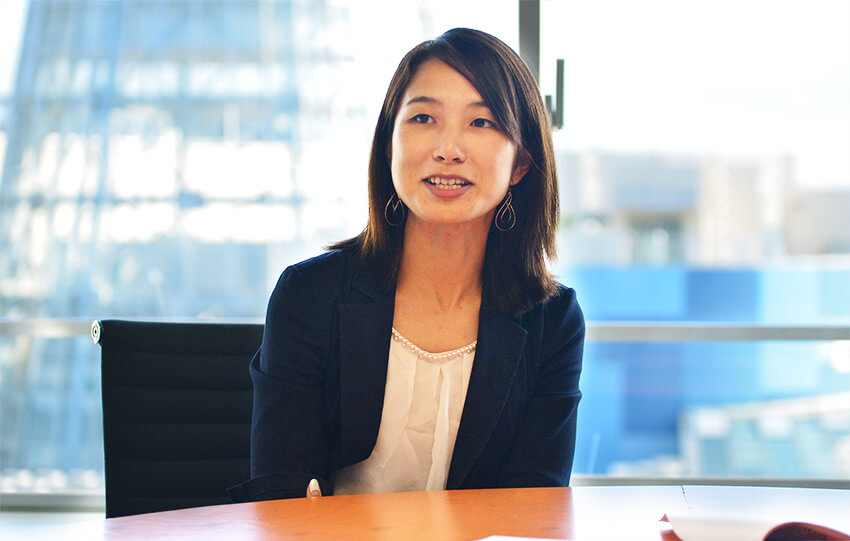 It appears that the number of users, including those using the site as members, has substantially increased, thanks to the facilities available for visitors. Conference rooms are also used by companies on the 4th and 5th floors and for networking events.
Takai, Loftwork: Do you have any plan to further deploy the "space" like KOIL?
Matsui, Mitsui Fudosan: Even the difficult times are the times we look back on fondly. I believe Mr. Takai also has had a really tough time these last two years. There was an abundance of ideas, while the budget was limited. In such a situation we had to examine everything and repeat the process, from the management of the spaces we never saw to the management of many people involved, as well as the selection of doors, glass and even a chair. I think that the successful completion of KOIL is the results of combined factors, such as the attractiveness of Kashiwa-no-ha, seriousness of Mitsui Fudosan and Loftwork's capability to respond to these factors; therefore, the deployment at other locations is not easy.
Takai, Loftwork: In fact this was a long-term, large and difficult project. What is the best combination of people and things to advance the project given the schedule and budgetary constraints? What should be done to leave room for flexibly responding to changes as a lot of things move through trials and errors? While always thinking about such things, we moved ahead with the project.
A new style of spatial design, where service is in the upstream from which things are produced.
Matsui, Loftwork: In this project, I realized that the methods called "service design" and "design thinking" which come from Web and IT are leveraged in the creation of real spaces. How should the service and experience be designed? Designing a membership DB and entrance authentication is also one important factor. When the force to change the process based on the agile model was applied while moving ahead with the project based on the waterfall model under a precise plan, a chemical reaction occurred. I think this happened for the first time because of Mitsui Fudosan's quick decision to accommodate the approach and ideas of Loftwork despite various frictions within the company, and, after the completion of the project, I was amazed anew to see how interesting the result was.
Suwa, Loftwork: Of course, spaces can be created by architects alone. The role of Loftwork is to be committed to the design of experiences including points of contact between spaces and people, and between people and people, and to create new values there. I think people will recognize new values in KOIL only if we can offer spaces that provide them with the opportunities to join new business startups, involve others with technological background, or make contacts with companies, instead of just offering desk and space rentals.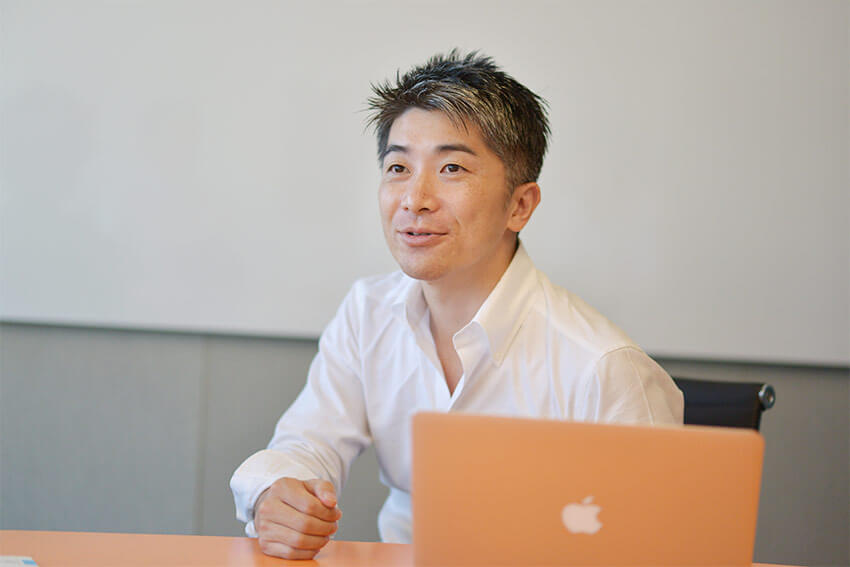 Matsui, Mitsui Fudosan: People receive service first and foremost right after entering a space. I think that the way Loftwork focused on this point and started a concept from service and not from building or facilities illustrates that the company introduced a new style of the future space design ahead of others. In this project, I had a chance to experience a new way of thinking where service is situated in the upstream and from which things are produced, instead of the existing process in which a space design is defined first, translated into form by a designer and then service is added afterwards.
Matsui, Loftwork: Despite the birth pangs we both underwent over the past two years, it was a very happy project. Our experience of having challenged the design of experience, which is a new approach in the area of spatial design, is also a very big step forward for Loftwork. I hope that many people continue to visit KOIL and drive innovations that change Japan, or change the world. Thank you for joining us today.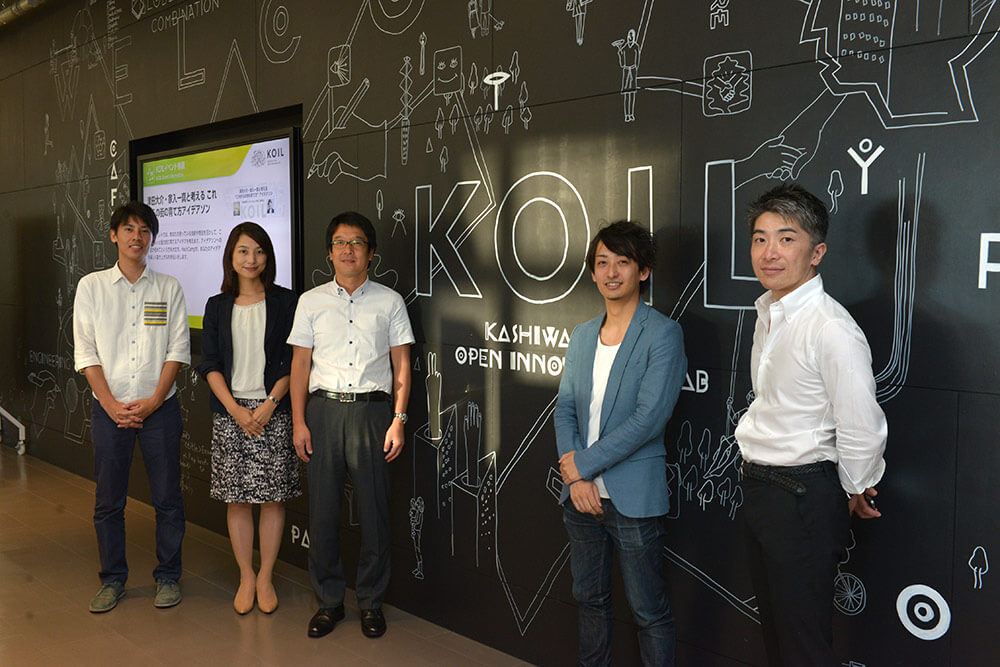 Project details