Total produce of brand renewal
Web, brand message, logo, company introduction, various tools redesign
Space Partners (Tokyu Holmes Consulting Business Division), which is engaged in space creation, space consulting and interior support as "Value Up Company in Space", decided to renew the website to further expand business.

A project aimed at sending out messages that define strengths to the target user by defining the site structure according to the business contents not only the Web but also creation of VI such as brand message, logo and the like, company guide, business card, construction signboard To a wide range.
VI
A logo expressing that it is a partner closely attracting customers ", which is derived from employee interviews. We changed a single line representing "long time" and represented "space" in the form of a cube.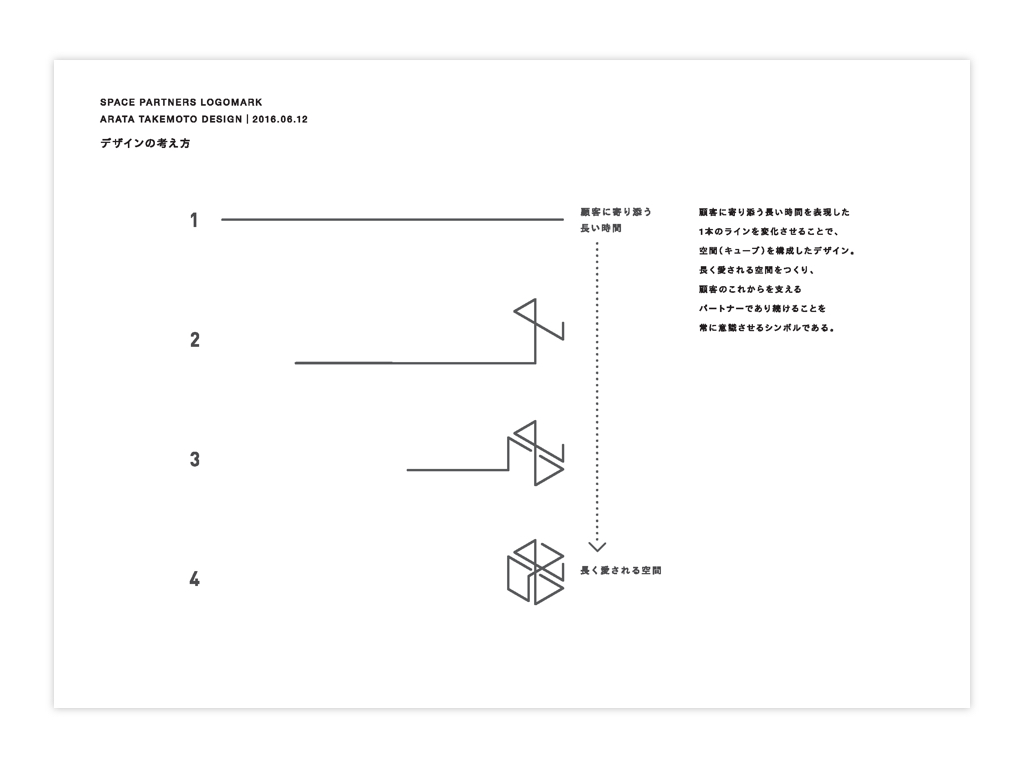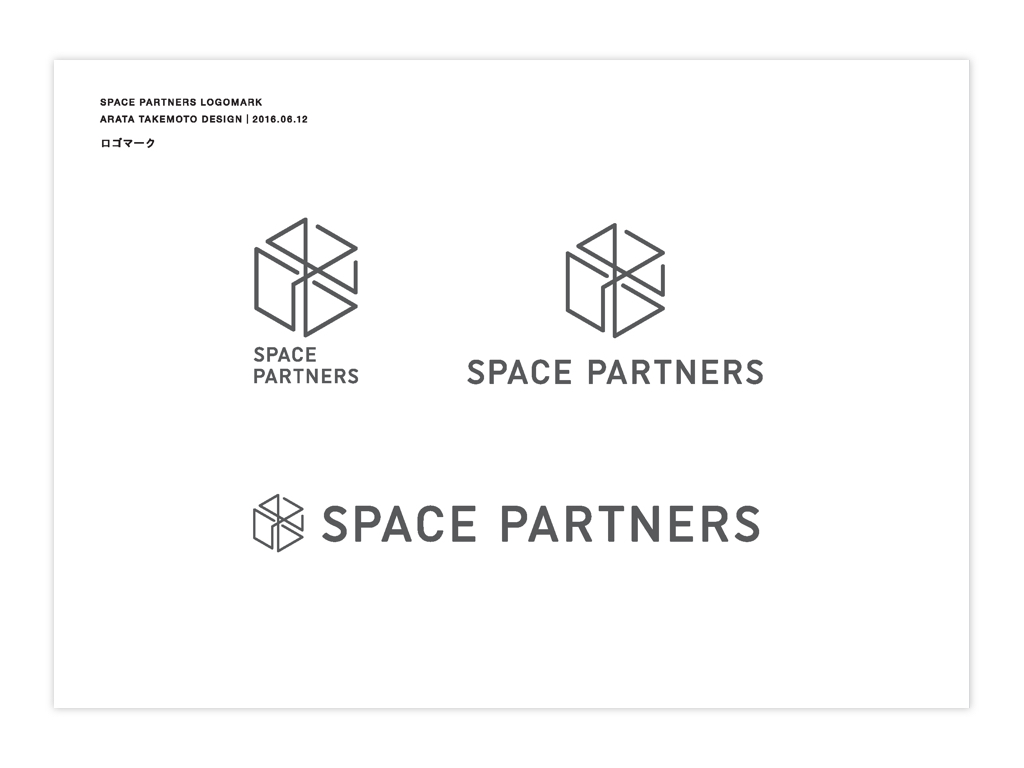 Web renewal
A user with various needs visits the site and develops a flow line by construction type and process so that it can reach the target solution. By combining solutions described on multiple pages by architecture into one page, users are prevented from confusion and the update load is reduced.
The case list is made easier to find by the narrowing-down function by construction, and the function to display large cases only for cases that you want to highlight is also carried.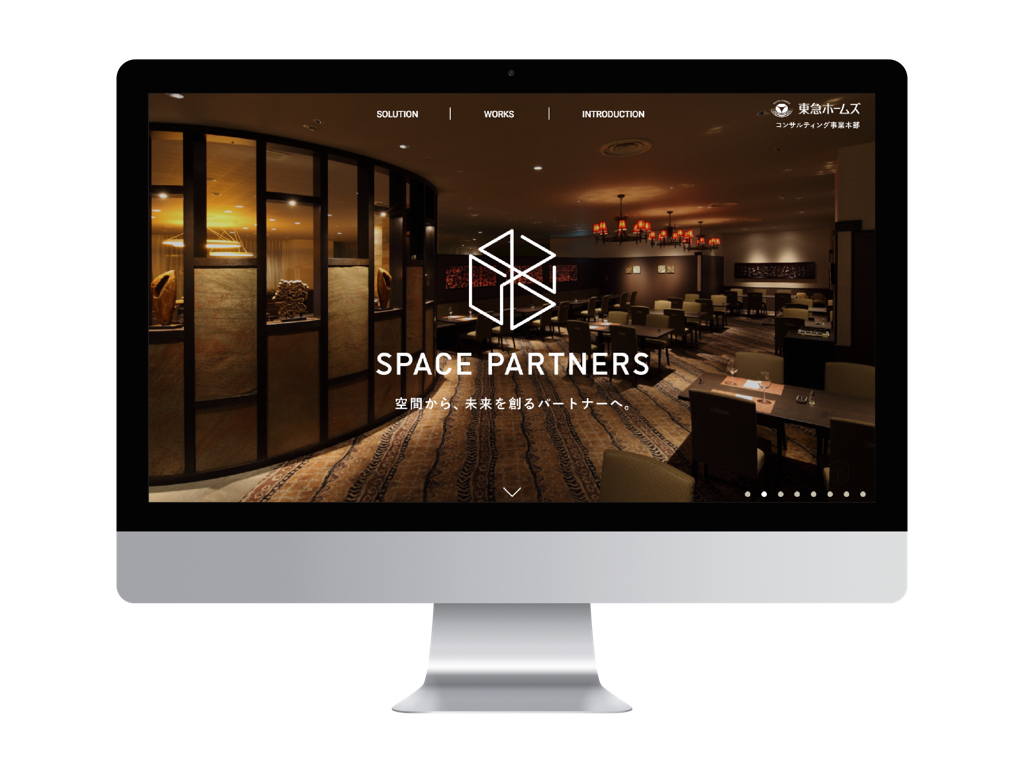 SPACE PARTNERS (Space Partners) website
Brand Message · Promotion Tool
Produce main copy and brand message telling "customer long partner closely" which is a common concept of logo production. The business brochure was conscious of the sense of unity with the site and it was finished in a design that makes time flow feel from left to right.
In accordance with the design of the new logo, tools such as business cards, envelopes, quotation covers, paper files, etc. are renewed. I designed the presentation materials while considering the layout that employees can use easily.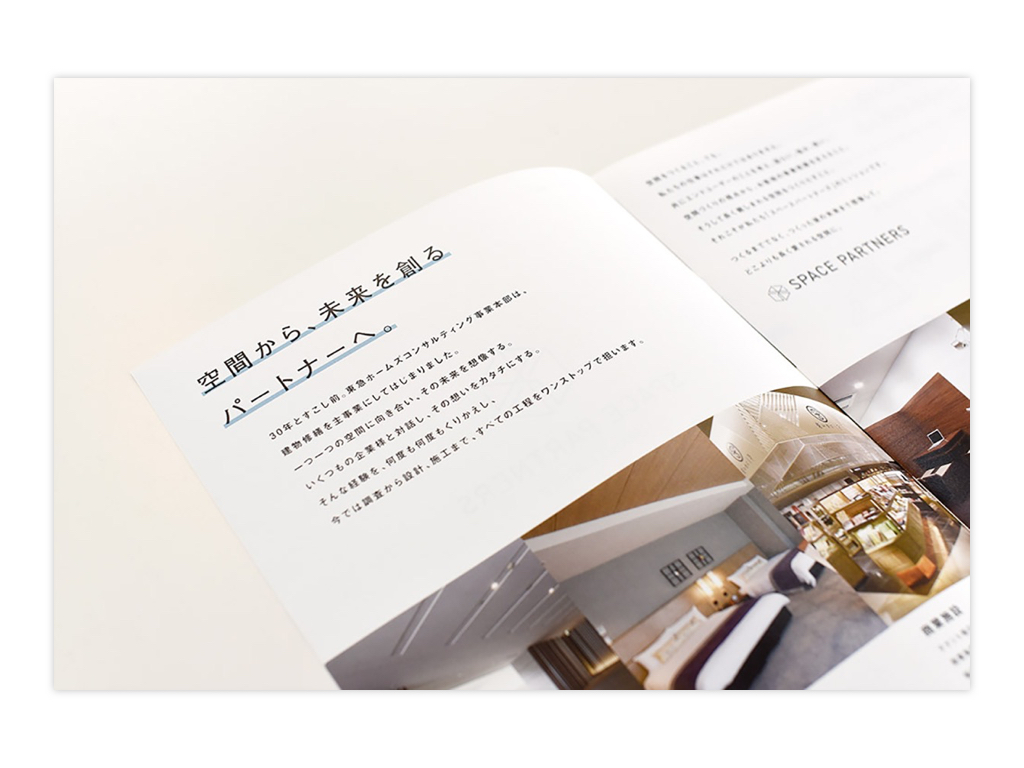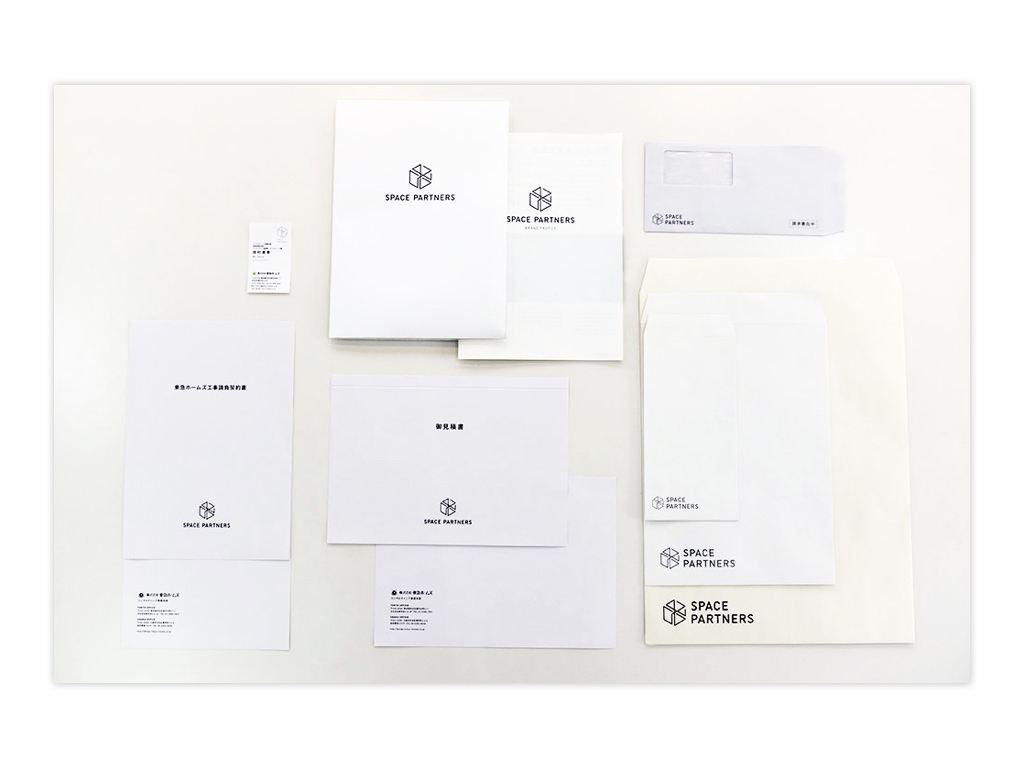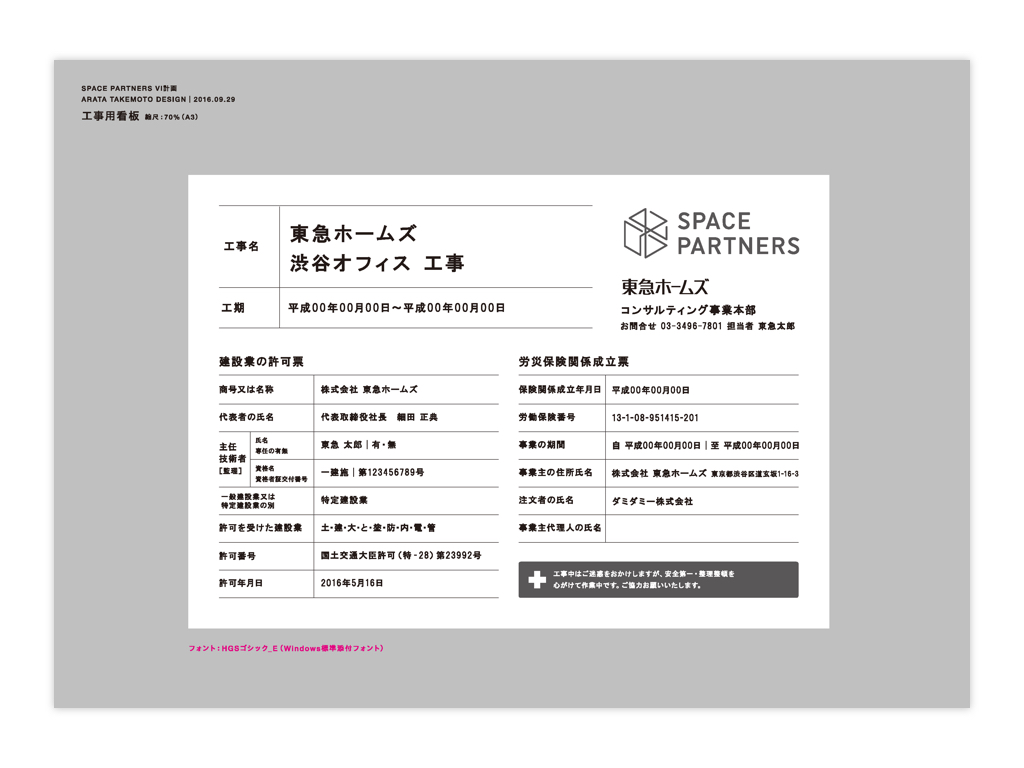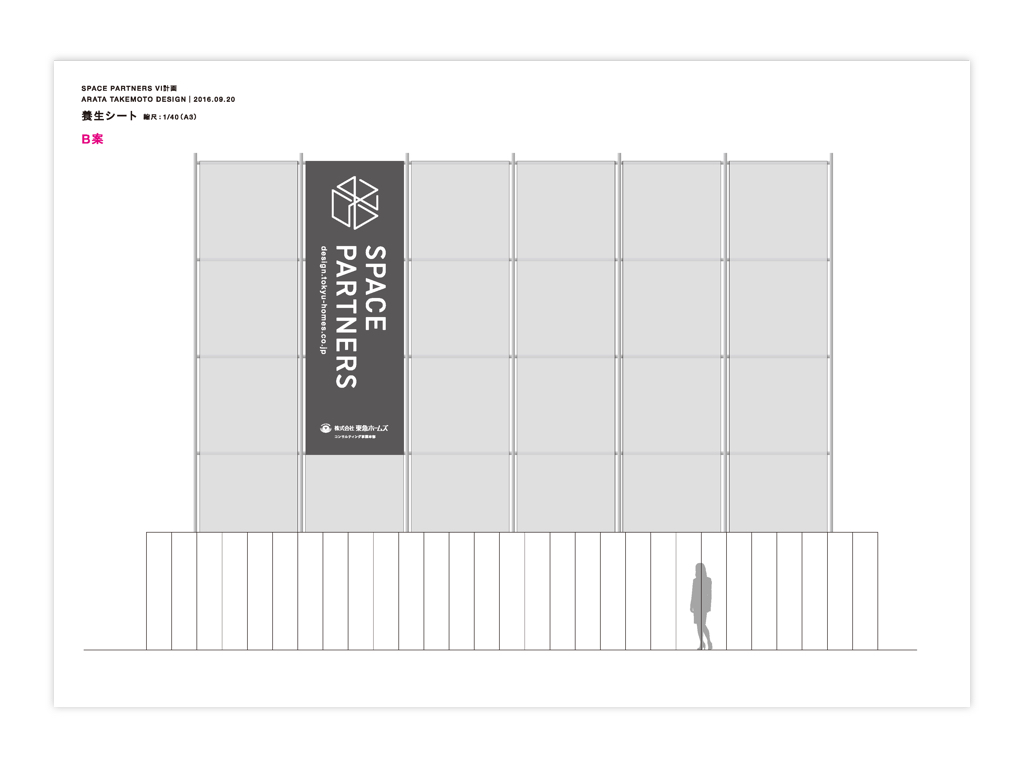 Voice
"The starting point was that the service provided by "Tokyu Homes Consulting Business Division" is hard to imagine from company name. Such a voice had been raised from before, but this time it was finally a turning point to express the service with a brand name easy to understand and appeal.

As a result, "SPACE PARTNERS" became a name easy to associate with the business, but as a company proposing space design, logo design and VI strategy etc. are also considered very important points It was.

Meanwhile, with Loftwork, I was consulting with Web site renovation ahead of time, so that the quality of the design is high and that you can firmly consider the process of shaping it up Since I knew, I requested the creation of the VI tool in a comprehensive manner.

Regarding the finished product, it was highly evaluated both inside and outside of the company, and it was finished very satisfactory. I am grateful that all the staffs of the staff also worked together and made efforts. Although there was a tight part of the schedule, I think that I made very good things without dropping the quality. I hope to continue working with Loftwork in the future as well."
Tokyu homes corporation. Consulting Business Division Miki Tamura