Local Revitalization Through Art, Crafts, & Technology
Explore possibilities of using art, craft, and technology as strategy for local revitalization. Learn from a successful case of PPP (private public partnership) in Japan. See how a company – HIDAKUMA with joined forces of regional government city, a local wood design studio, a global creative company was able to recreate healthy relationship between humans and nature.
Understand how a local city can get connected with global creative network through education programs such as "Smart Craft Studio" hosted in Hida City, a 3-week intensive design prototyping program with a mission to integrate traditional Japanese woodworking techniques with smart and human-centered technology.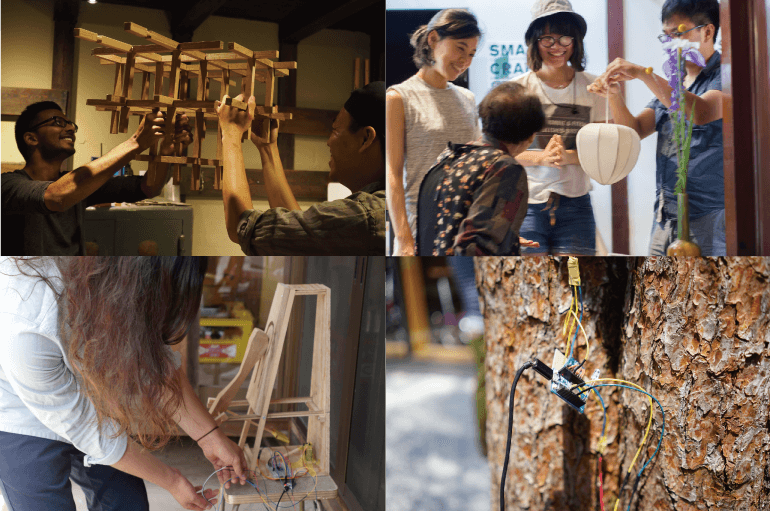 About Organizer
Loftwork Inc. is a global creative firm, which designs programs, spaces, services, communication and websites through collaborations. We are located in Hong kong, Taiwan, Tokyo and Kyoto . We also operate owned media and platforms. Digital craft cafe "FabCafe" , and material design lab "MTRL" , the online platform "AWRD", and an open community bio lab "BioClub".  Loftwork is dedicated in building a global community of innovators. Through the design process, we create good impact to society.
6:30pm Registration Opens
7:00pm Talk Sessions
7:40pm Q&A
7:55pm Networking Time
8:30pm Event Closing 
loftwork, Loftwork HongKong co-founder
Harvey Chung
Harvey is a design architect, educator and the co-founder of Loftwork Hong Kong, a company that builds communities to create innovative projects together. He believes that new design methodologies, collective intelligence and co-creation are the keys to create valuable impacts.
After graduating from Yale University with a master's degree, he worked as a design architect with a passion to improve our experience in built environments. Years later, he carried on his professional skills and knowledge into his new venture of innovation and creative business. Harvey continues to teach at the University of Hong Kong, focusing on materials technology and the new multi-disciplinary design program for the department of architecture.

Loftwork Inc., FabCafe Taipei / Loftwork Taiwan co-founder
Tim Wong
Tim was born in Hong Kong and lived in the US for 17 years. He relocated to Taiwan in 2008, because he believes Taiwan has the good opportunity to create a creative platform that cultivates innovative ideas and projects with creative talents from different background.

Before co-foundin FabCafe Taipei in 2013 and Loftwork Taiwan in 2014, Tim has been an urban design practitioner for 7 years and worked on urban design projects across the US, Middle East, and various Asian cities. He graduated from Harvard Graduate School of Design with dual Master degrees in Architecture and Urban Design.
Founder of Makeitwork Studio
Ryan Siu
Ryan Siu is the founder of Makeitwork Studio, which specializes in graphic, product and packaging design; as well as illustration, brand development and promotion.
With a passion for design and a degree in Engineering from the City University of Hong Kong, Ryan pursued his dreams and worked as a toy designer for several world-class brands such as Early Learning Centre, Mothercare and Top Toy.  Always a naturalist, he experimented with many different materials before finding inspiration from some of nature's purest materials such as wood, cloth and other raw elements from which to craft his products.
Event Date
June 27th, 2019 Thursday
Venue
FabCafe HK
G/F, 10 New St, Sheung Wan, Hong Kong  Map
Capacity
45 People — Please RSVP on this page 
Entry Fee
Free
ACCESS