Everything we did at Offf Barcelona 2019
This year, we headed off to the 19th edition of OFFF Barcelona, the three-day festival that combines big ideas with creativity and play.
With its jam-packed line-up of speakers, workshops, activities and performances, OFFF is no ordinary conference. Here is where attendees hang out, drink, have fun – and most importantly, learn as part of a community of innovative thinkers, makers and movers and shakers. It's apt, then, that OFFF has been described as a 'rock festival with conferences'.

Here at Loftwork, we love a good, collaborative affair, a spirit that OFFF also upholds. The festival positions itself as the 'meeting point' of worldwide talents – be they big or small. Not only are prices kept at an affordable range for students and early-career creatives, many events are even about attendees collaborating with one another. There are also no VIP areas, so you'll catch featured artists in the room as festival-goers.   
Here's everything we checked out at #OFFF19:
The festival home, the Design Museum of Barcelona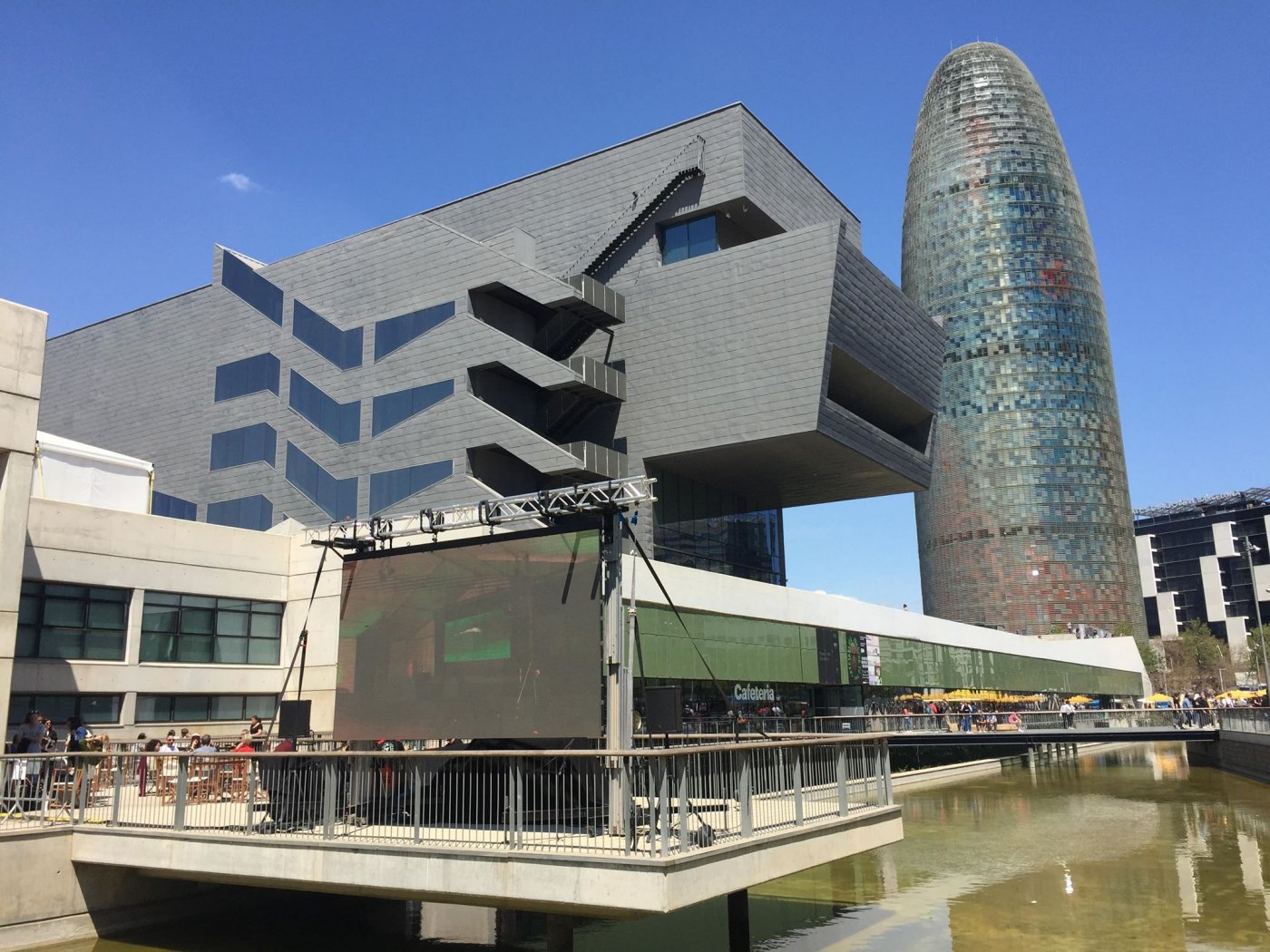 While traditional conferences may be held in exhibition halls, OFFF's festival home is The Design Museum of Barcelona, or the Museu del Disseny de Barcelona. Designed by Spain's MBM Arquitectes, the museum opened its doors in 2014 to serve as the city's leading hub for all things design. Over 90 events, workshops, performances, exhibitions and even a market fair and chill-out zone took over the museum for OFFF19.
Leading creatives around the world
Each year, OFFF brings out some of the biggest names in art, design and tech. This edition had plenty of big OFFFerings in the way of speakers.

We loved hearing graphic design heavyweights David Carson and Marina Willer discuss their long, trailblazing careers in the industry. Carson, often hailed as the 'godfather of grunge typography', gave valuable insight into his subcultural creativity, while filmmaker and Pentagram partner Willer combined all aspects of her creativity – showcasing her impressive mind and portfolio while dancing. We were also excited to catch zany Spanish illustration duo Cachetejack (Nuria Bellver and Raquel Fanjul) in conversation with Dropbox's editorial director Tiffani Jones Brown, talking work and play.
Workshops for learning, networking and creating
Alongside great industry insights, we picked up new skills and networks. There were plenty of workshops on offer at OFFF19, ranging from focused half-day events for seasoned professionals to quick upskilling sessions on 3D design, digital painting and AI from Adobe. Here, we not only got our first look at Gemini, Adobe's latest drawing and painting app, but also tried it out firsthand. Adobe events were definitely quick and definitely hands-on; attendees were even able to design the cover of a notebook or a pin and get it printed right away – in as little as 20 minutes!
Creative booths from leading industry brands
All our favorite industry big-names were present via their brand booths, armed with their latest products and tools. We took 3D photos at the Adobe Dimension booth, toured the newest features in Vimeo Stock, Vimeo's stock clip platform, and experienced using Dropbox Paper, a new workspace that allows real-time collaboration and task assignments. For the design extravaganza that is OFFF, brand booths also didn't disappoint in the way of visual and social appeal. Wix's colourful playground was the perfect place for a selfie moment, while attendees got to @ their festival favorites in person over at Twitter – we ran into David Carson! (Of course, we took the opportunity invite him to collaborate with Loftwork in the near future)
Unique souvenirs at the OFFF market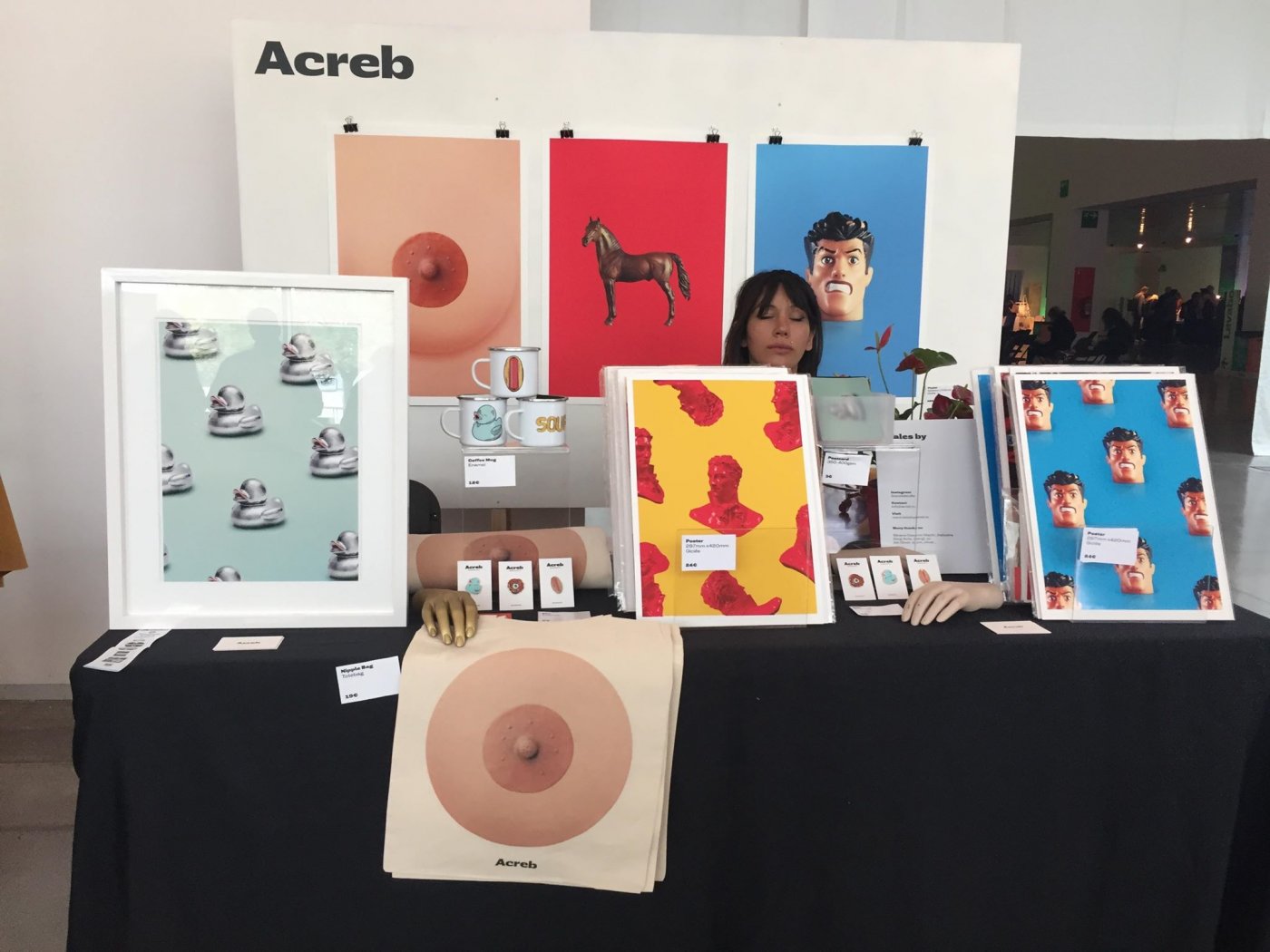 Design junkies travelling all the way to Barcelona just for OFFF couldn't have asked for better souvenirs. Right here at the OFFF market, local and international brands tempted shopaholics with everything from prints and magazines to clothing and accessories. This year's participating brands included Bibu, LĀU and Trigger Cards – the latter of which we bought for the Loftwork Creative Team.
A set of cards with different 'what if' scenarios ('What if you white label your product'), Trigger Cards help open paths and generate ideas during brainstorming sessions. What if we never have to face another creative block again?
Tasty delights in the OFFF Fun Zone
No festival patron went hungry at OFFF19, with plenty of local food trucks and beer by Moritz (we told you it was a fiesta!). The live outdoor screen ensured we didn't miss a thing, even as we relaxed outside under the Barcelona sun.
With a stellar curation of creative talent and works from all over the world, OFFF Barcelona offers plenty in the way of work, play and everything in between. Trust us when we say that you'll want to mark your calendars for OFFF's next iteration, when it celebrates its 20th. We'll see you there!