loftworkers Kotaro Iwaoka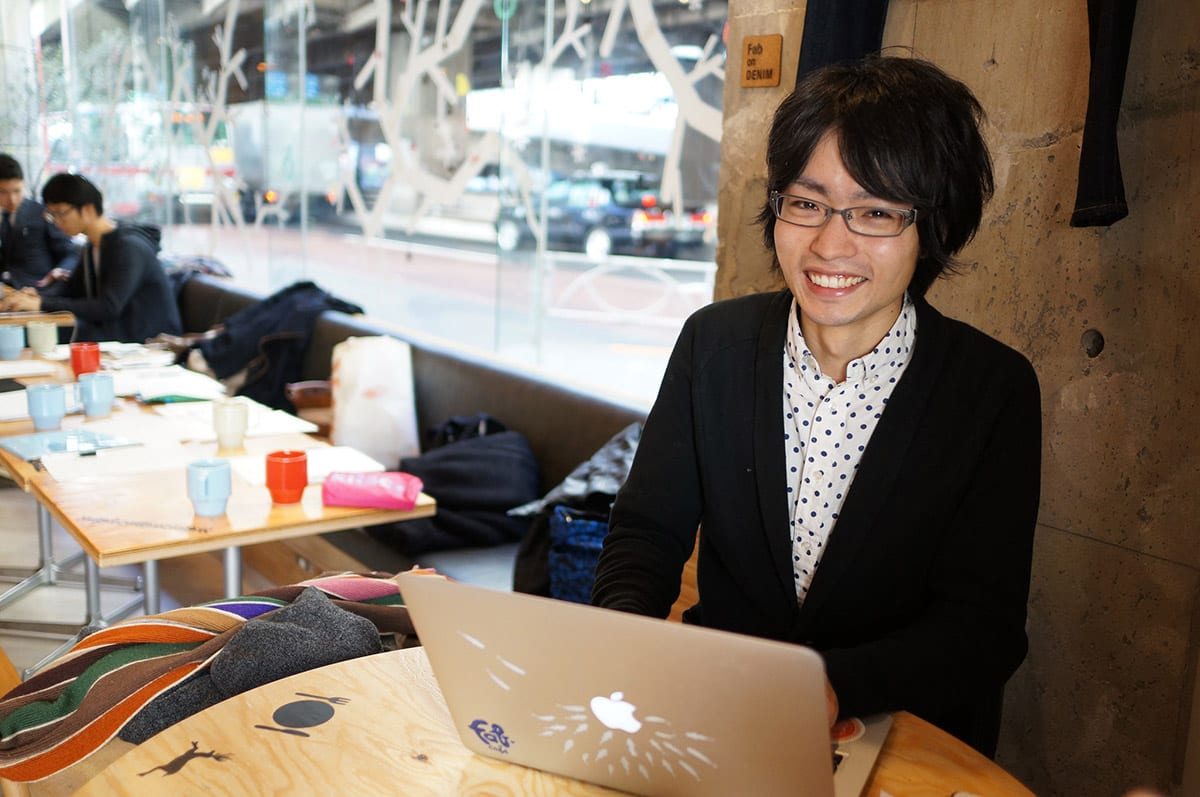 "FabCafe" which is popular as "a cafe with a laser cutter", Loftwork opened in March 2012. Not only creators, but also from neighborhood businessmen to travelers passing by, they are always crowded with various people. Approximately 15,000 visitors came in half a year, and more than 1,000 pieces were produced at the cafe. It is featured in over 100 domestic and overseas media and starts overseas development in 2013. It is a remarkable digital manufacturing base.
Movement of "MONOZUKURI revolution" spreading in the world "Fab ". Two words meaning "FABrication" and "FABulous" (pleasant, wonderful) are put in this word. And FabCafe is a cafe for creatives lovers who brought their spirit into the place of cafe, lab, laboratory base. This time, we will introduce Katarou Iwaoka of Fab Director of FabCafe.
FabCafe started from "Let's do it again"
Relationship of Iwaoka and loft work in the summer of 2011, a citizen workshop of manufacturing "FabLab" loft work was ¥ begin from the collaboration event was jointly held. FabLab brought in machine tools such as laser cutters and loftwork held creators of overnight two days in the form of calling creators such as architects, graphic designers, and editors. At that time, Iwaoka participated as a member of FabLab.
"This is really fun," Let's do it again! "Although I was talking to Hayashi and Suwa, I do not know when to" realize "when it will be realized (laugh) So just as I came back from the training camp, I gathered the idea of ​​FabCafe into a proposal and sent it to the forest I am. "
This plan begins with making a cafe from one mail after the event.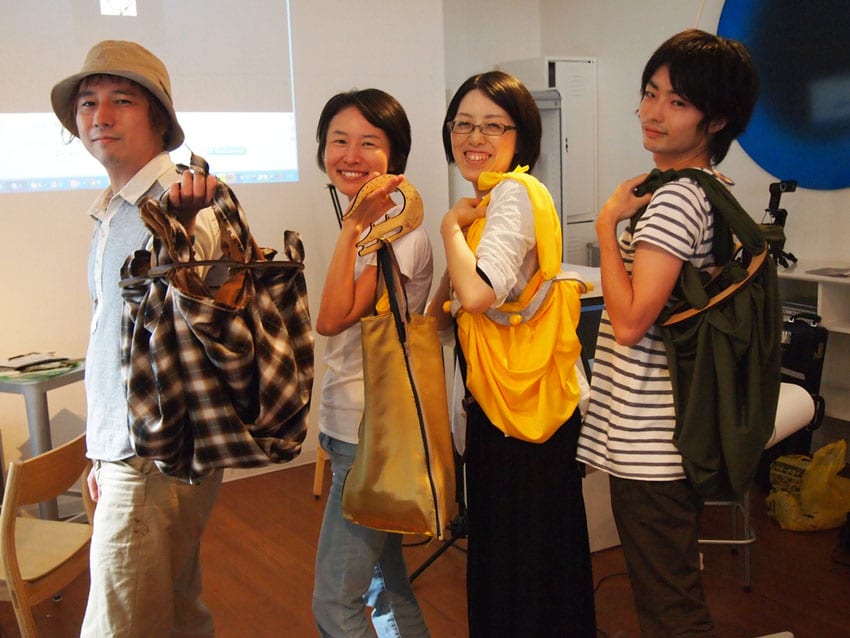 "We've held a lot of workshops and events in FabLab so far, we also tried to bring new manufacturing approach closer to life, but in the form of events there is a limited existence and only limited people can participate This camp was also the same.The idea of ​​a cafe came out when thinking that if you thought that you would enjoy Fab while relaxing comfortably by anyone who exists even more on a daily basis, the base is a cafe , A café kitchen equipment such as an espresso machine and a machine tool such as a laser cutter etc .. Ask a latte and go to a counter and take a note with a laser cutter beside by the flow so as to take a syrup or a cream processing or, is an environment that would make the accessories. and where loft work has, chestnut Legislative that I wanted to be realized if the network. It never such a place has ever seen yet, I proposed to do not do either? Because surely interesting. Then immediately, reply that "by all means let's talk specifically" I came back. "
Iwaoka was a member of FabLab at that time, and Iwaoka was teaching manufacturing as a lecturer at Tokyo National University of Fine Arts, but decided to join Loftwork in no time. I joined the collaboration camp at the end of August and I joined the company in September. FabCafe will be born in March 2012 in just six months. Iwaoka is now Fab Director, coordinating events and planning new events and seeking new possibilities through Fab.
The passion for architecture that began with furniture, Fab that followed it
Although Iwaoka came to Loftwork like such a meteor, it says that the original dream was a furniture designer.
"Since I was a high school student, I loved furniture and I was thinking that I would like to make furniture like this even though I looked around the furniture of well-known designers, but I am not good at painting and studying design. Although I thought that it would be difficult, when I was still looking for something nice, I learned that there is a department of design at the Faculty of Engineering in Chiba University, which is divided into courses of design and architecture At first I wanted to go to the design system, but I decided to go into the architectural course, thinking that furniture would be possible if large scale building was possible. "
Iwaoka entered the road of architecture aiming for furniture designers. However, in the course of four years, one day I will be absorbed in the architecture itself, and I will become a designer while working at the architectural office. It was my encounter with Mr. Hiroya Tanaka of Associate Professor at Keio University · Shonan Fujisawa Campus (SFC) which is also the founder of FabLab Japan.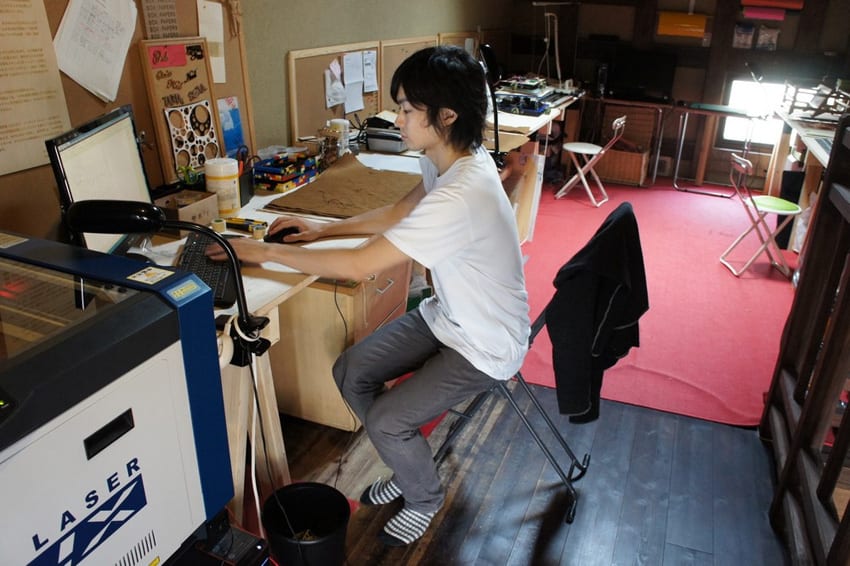 "I met with Mr. Hiroya Tanaka at a certain event, where the architects said that" architecture should be such "or" that can be improved with more construction ", to the last based on architecture Mr. Tanaka was the only one among them, "Is it really architecture to solve the problem? Perhaps it could be solved with software or web service. I wonder if you are too particular about architecture? "The problem was raised with this word.The architecture itself was aimed at the unknown indeed, but in fact, what kind of person-person relationship is born in the space And what kind of wonderful things can be done is important, there is no need to stick to architecture at all, and I want to learn Mr. Tanaka's design which can not be caught in the form of architecture, I went on to graduate school, where I came across was a completely new manufacturing "Fab."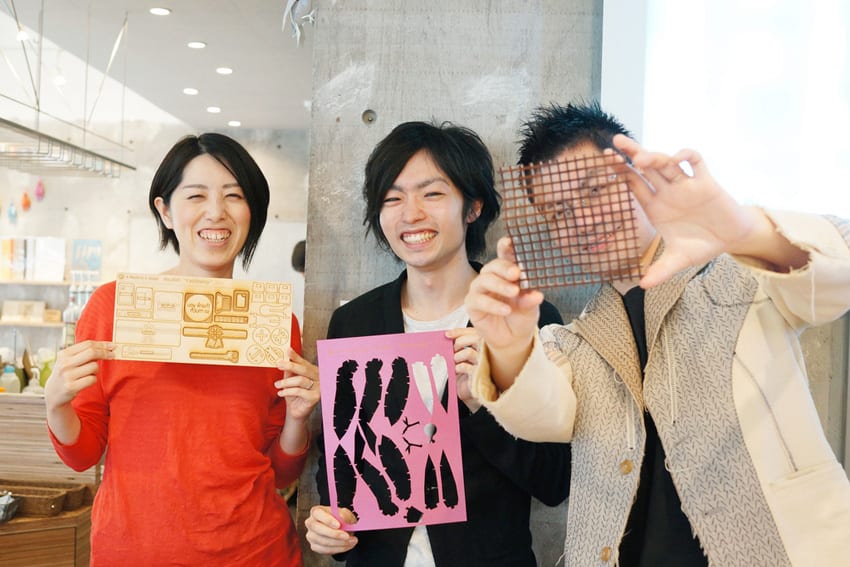 Iwaoka quits the work of architectural design and enters the laboratory of Hiroya Tanaka. It is about time when Mr. Tanaka began studying the concept of making a new product named Fab, Iwaoka will also be involved in the world of Fab together.
"I can not explain what Fab is but in a word, it is a concept and structure of a new product making in the times of the Web era and market share, unlike so-called manufacturing in mass production and mass consumption era. And machine tools have been in the field of manufacturing so far, but do not you think that you can make something more creative and interesting if general people can use those latest technologies and machines and that there is a Web When the means comes in, you can share it all over the world, I am excited about the possibilities and I think I can change various things in the world. "
FabCafe is a creative HUB, part of the grand flow
And Iwaoka will become a practitioner of Fab as a staff of FabLab and meet Loftwork. Iwaoka has already realized many creative events and collaborations, but what kind of future is drawing for the future FabCafe?
"I'd like to create a mechanism that allows creatives to dynamically move around like a convection.For example, loftwork has a network of creators named loftwork.com The graphic designers and illustrators that participate are fulfilling While there, architects and product designers, there is also the characteristics of the craft writer when it comes to Web site, absolutely palm increase the collaboration opportunities through the still media that the network is weak it is currently .FabCafe, and to all directions of the Creator network In fact, when you are in FabCafe, interesting people come and create various things with creative ideas, and there "That's funny! "A new conversation is born, a new event or product is born, I happen to meet with a customer who came to FabCafe and sometimes wrote a proposal together at midnight on the spot (laugh)"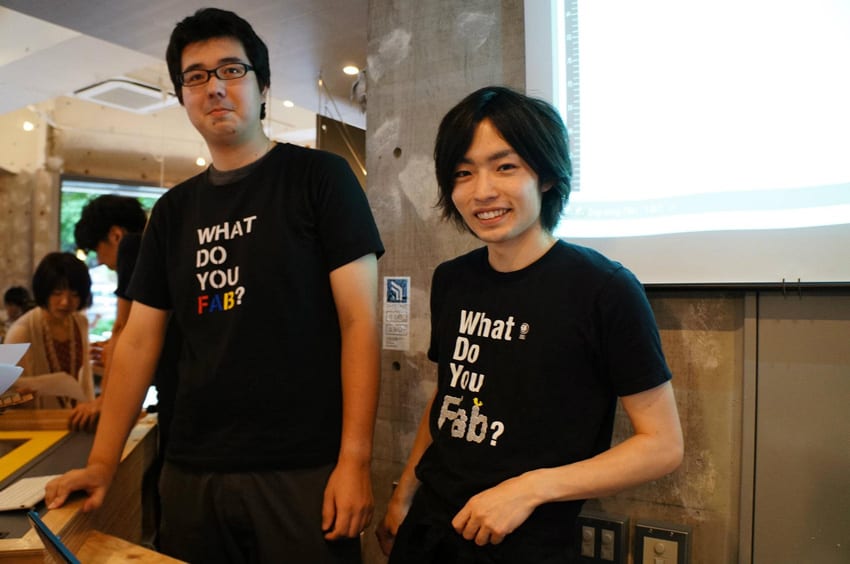 I thought that it was interesting, I clung to it, repeatedly challenged, Iwaoka is still running, but he himself always saying he is suffering from trouble.
"Even now and now, I have the opportunity to challenge really funny things, but myself has not really done anything amazing and I have always been worried, but somehow I always went around There are interesting people, pushing pongs and backs where they are stepping on their fresh meat.If they think it is interesting and chasing after the hardest thing, interesting things will happen and it will not stop It is (laugh) "
That's why I will always be attracting a lot of people because I am interested in Iwaoka's personality and I am interested in every creative originating from architecture, I am interested in it, and I'm trying hard to keep going. How will we expand the creative world and develop "creative distribution" with the possibility of making a new product called Fab as the key? Iwaoka carries a big expectation of loftwork.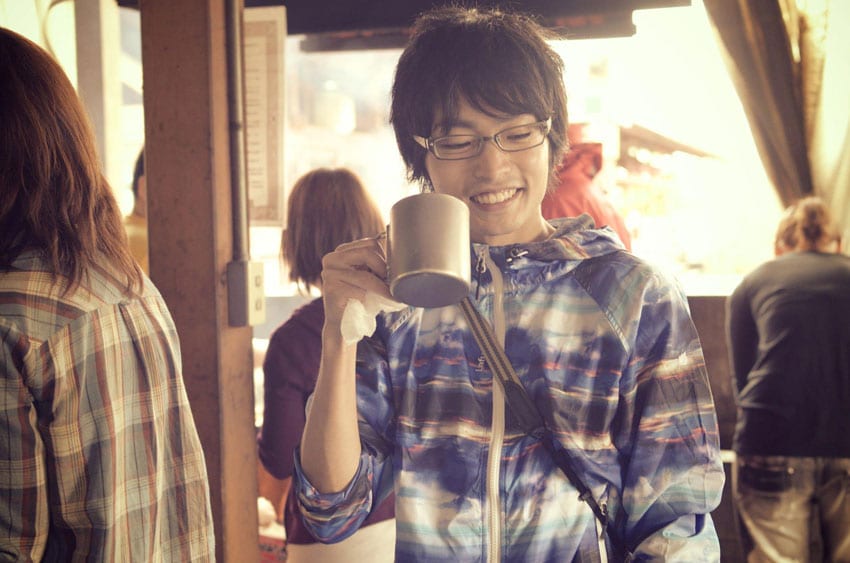 Why do not you work together with Loftwork?