"Smart Craft Studio Hida 2017" started!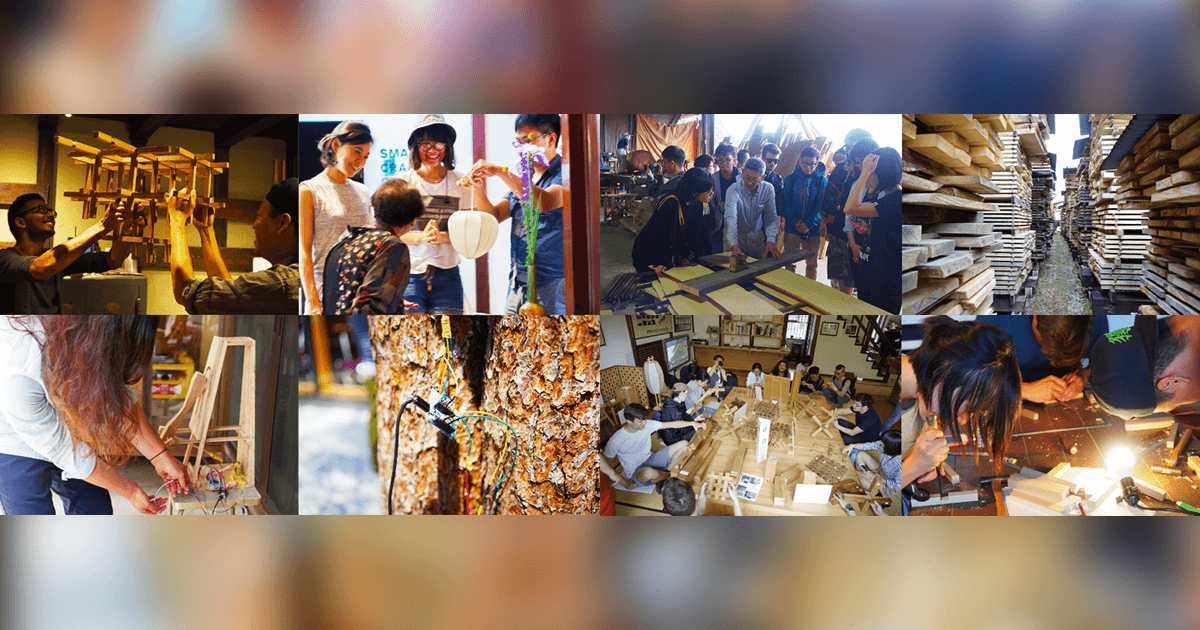 Thirty students from around the world gather together and set pieces in the Hida forest to combine traditional techniques and advanced technologies such as IoT
The bear dances in Hida forest Co., Ltd. (common name: Hidakuma), the second time in the design camp "Smart Craft Studio Hida 2017" following last year, from May 28, 2017 (Sunday) three weeks, digital manufacturing cafe We will carry out at "FabCafe Hida" (Hida City, Gifu prefecture).
Design fashion from the world-leading design school Parsons Art University (USA), University of Toronto (Canada), Hong Kong University (Hong Kong), Practical University (Taiwan) and Keio SFC, Hiko · Mizu no Jeerie College About 30 students majoring in architecture and media art and 4 professors from each university stayed in Hida for 3 weeks. As well as learning about forestry, woodworking and traditional group tree technology which are the major industries of Hida, at the same time, I will practice services and products using state of the art IoT technology and others.
On Saturday, June 17, we will make a final presentation for each team, and the works produced will be exhibited around the world after camping.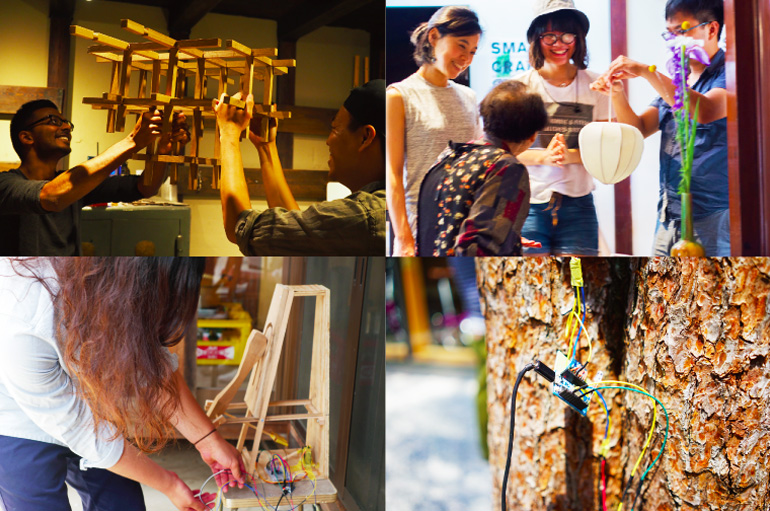 Design a comfortable lifestyle with integration of tradition and advanced technology
This year, "animationing craft", literally translating, "The making of life with life" as a theme, learning forestry, woodworking and practical traditional group tree technology, at the same time manipulating advanced technology IoT and AI , We will introduce new insights related to human nature from living sensory data. In the process of concept making, I will interview various people living in Hida and research living in Hida. During prototyping (prototyping) phase, we will explore ways to create correlation between human beings and artifacts, from a unique perspective of students majoring in architecture, fashion, design, and media technology, while working on services and products I will do.
FabCafe Hida has all six types of digital machine tools, and it is possible to repeat prototypes quickly and quickly in a short period of time. In this camp, production is performed using these machines.


Achievement of fiscal 2016
The work "Hozuki Lantern Project" born in "Smart Craft Studio" held in 2016 was selected as a finalist at the global creative award "YouFab Global Creative Awards 2016". We have developed a device that can be easily operated even by seniors who are unfamiliar with the digital for the purpose of connecting the elderly who wants to enter the people of Hida and the tourists who want to experience the living of the area . Design imitated Hozuki commonly found in Hida's eaves, using Hida Japanese paper for the material, and using the laser cutting technology for the structure, we used a group tree which is a traditional technique of Hida's artist.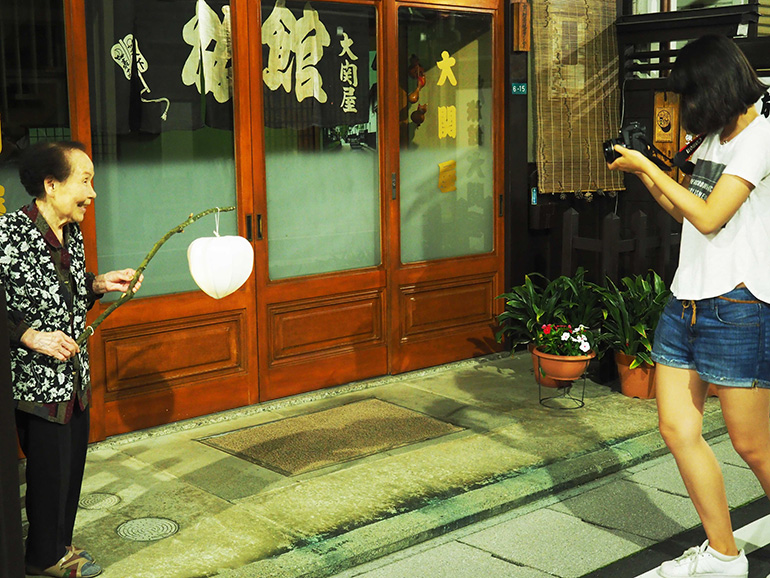 Program details and inquiries
May 28 th (Sunday) – June 19 th (Monday) (For details of the program, see the attachment )
Everyone can observe the site because the venue is open during the period. For inquiries about this program, please do not hesitate to contact Hidakuma for coverage etc.
Bears dance in Hida forest Co., Ltd. (common name: Hidakuma)
We aim to realize a sustainable area by raising the value of forest and Hida City which owns abundant hardwoods and has a problem in population reduction and loss of traditional technology although it is a rare area where the technology of the group tree remains Tobimushi Co., Ltd., a public creative agency that is a global creator network and a cafe, "Creative Agency" which develops "FabCafe" all over the world, Loftwork Co., Ltd. It is a public and private joint venture company.
Web site: https://hidakuma.com/access/
FabCafe Hida
Normal business hours: 10: 00 ~ 17: 00 (closed Wednesday)
Location: Hida-shi Furukawacho No. 6 No. 17 Nobunuko
Web site: http://fabcafe.com/hida