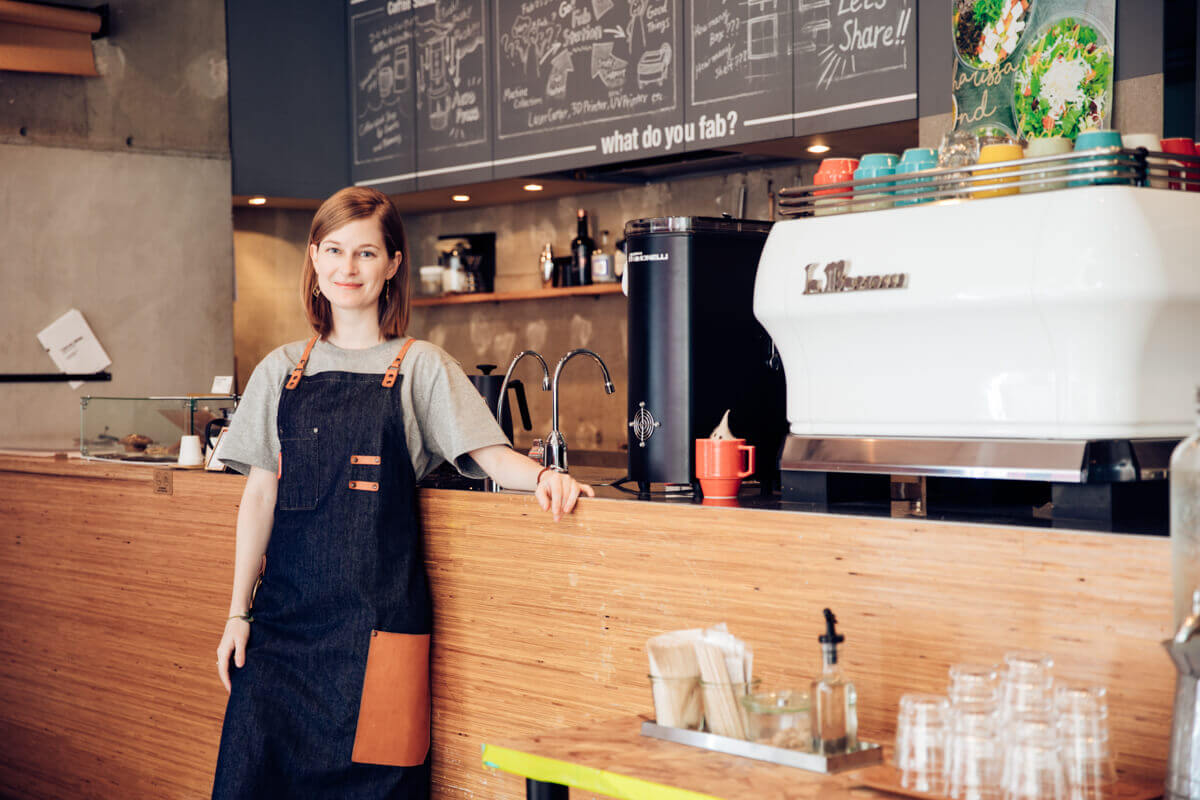 FabCafe Crew, Barista / International Communications Coordinator
Kelsie Stewart
As a University student, Kelsie studied the physiological psychology of smell and taste at the University of Florida.

Following this, Kelsie entered the Religion Masters Program at the University of Florida where her studies focused on the overlap of religion and society in contemporary Japan.

While teaching University courses, Kelsie worked as a barista at the coffee shop Volta Coffee, Tea and Chocolate, where she found her passion for specialty coffee and espresso training. In January, 2014, she competed in the Big Eastern Regional Barista Championship.

From 2013-2016, Kelsie worked as an English teacher through the MEXT teacher exchange program, the JET Program, in the Fukuoka Prefecture countryside. From September, 2017, Kelsie began her work as a Barista at FabCafe Tokyo and the International Communications Coordinator for Loftwork, where she helps facilitate global communications for a variety of projects.

Current interests include specialty coffee, outdoor activities, and cycling.