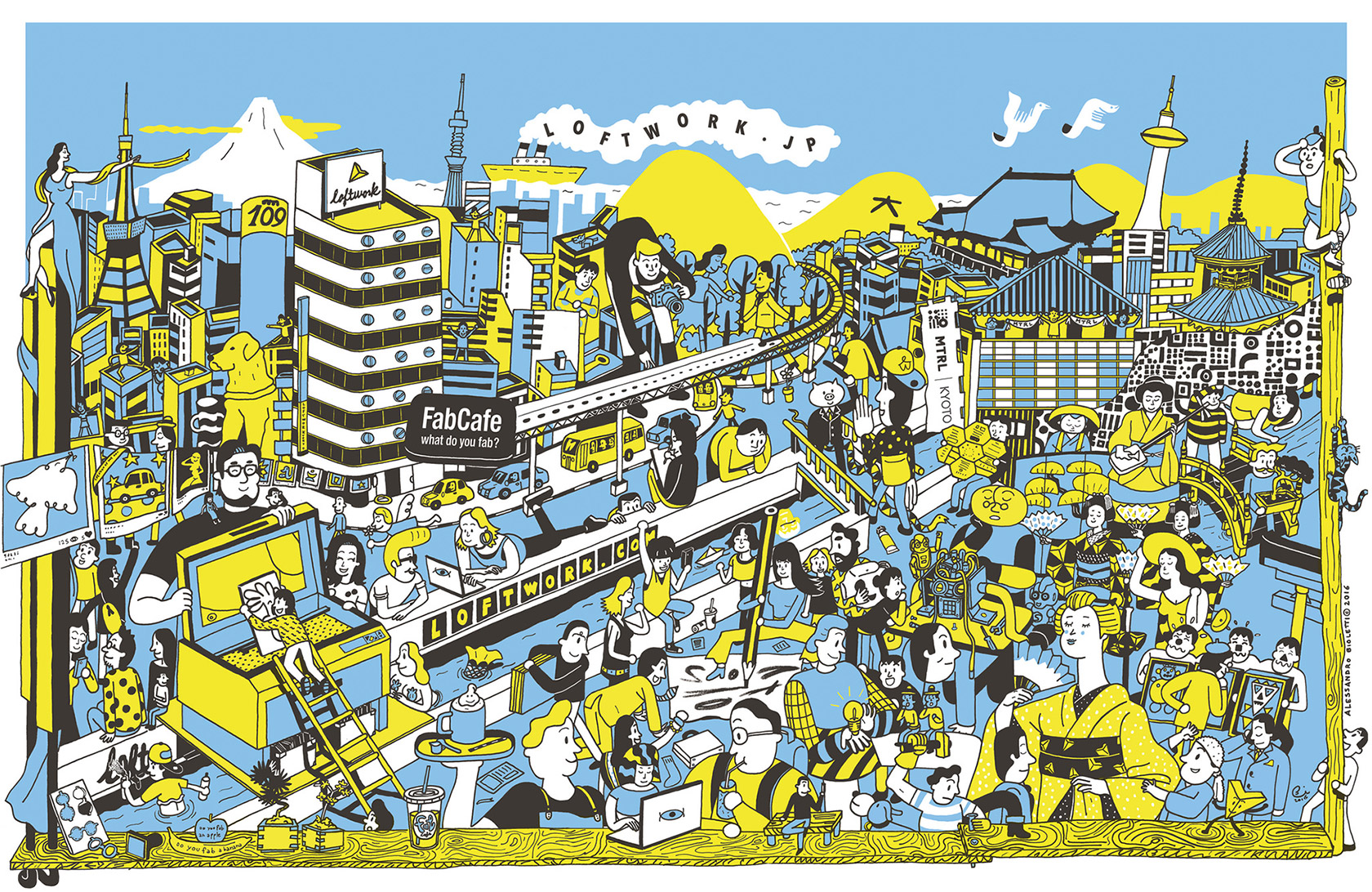 Our Mission
Creativity and Designs to Form
an Ecosystem that Brings Growth
Development of an "ecosystem" where businesses, organizations, communities,and people grow.
Taking advantage of our global-standard project management and world-leadingcreative communities that were established over 20 years, Loftwork pursuesdevelopment of a business ecosystem with everlasting value creation, whilecontinuously engaging with people, businesses, and society without beingswayed by immediate profit.
Value that We Provide
Since we started as the creator community Loftwork.com in 2000,we have always desired to be a presence that believes in the energy of creativity,creates big value based on that energy,and makes society more appealing.
Our current services and communities grew into a platform for creating innovations for businesses and society.With our creative perspectives,Loftwork will continue to confront problems,and generate new value using approaches unique to the modern age.We pursue communities where businesses,society,and creators grow together.
Web,AI,and Robotics.Communication Design of a Digital Era

We design optimum online-based communications for connecting ever-improving digital tools with existing businesses.

Program for Supporting Making-something-from-scratch and Creating New Businesses

We deal with existing assets from various perspectives such as those of artists and scientists,and create business seeds that lead to the future.

New Designs Made by Challenging Material and Technology

Company assets meet creativity through our"MTRL"service for seeking new possibilities of materials,bringing out unseen possibilities.

Space and Urban Designs that Create Co-creation and New Workstyles

We open up the human resources and assets of businesses through development of opportunities/communities for people and organizations,and connect them with outside talent.

Creative Platforms with Ten Hubs Worldwide

The fabrication community"FabCafe"with ten global hubs,and online evaluation platform"AWRD"support connecting creative talents worldwide with business energy.

Global-standard Project Management and Framework

Methods for building and executing the appropriate collective wisdom for confronting an uncertain present era.
Open

We find and collaborate with talent worldwide.We value open-mindedness that transforms occasional conflicts into energy.

Seek Possibilities in a Creative Manner

We think and act creatively,rather than simply conduct an accurate analysis.

Work Together until the Very End

Entrust us until deployment.We guide our clients with global-standard project management abilities,not only in making a plan but also in thinking together and deploying the plan.

Joy of Being Excited

Enjoyment is one of the conditions of success.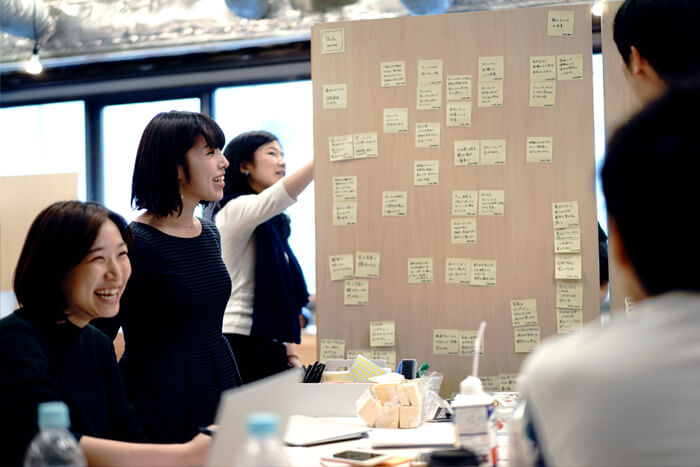 The gender ratio

The ratio of males to females is almost half.

The number of directors

46 out of 102 employees are directors. Other employees are technical directors, producers, marketing and corporate division employees, etc.

Average age

Most of our staff age are from 25 to 35 years old. (As of December, 2017.)

Percentage of projects

Half of our projects are websites and UX design.The number of space design and new business support projects have been increasing.

The number of projects by industry

Most of our clients are from Educational Institutions and Leading Manufacturing Companies.

Business Hub

We are based in Tokyo, Kyoto,Taiwan and Hong Kong (12/2017). We have 10 FabCafes around world.
Please check company information such as business outline, supplier list, material download etc. from here.